SoFlo Vegans Podcast: Season 05
Season Five of the SoFlo Vegans Podcast features a Jane Valez-Mitchell, Jayney Goddard, Keegan Kuhn, Shaun Monson, Marc Pierschel, Louie Psihoyos, Chris Burnam, Ingrid Newkirk, Grey, Minh Tsai, Dr. Scott Harrington, Evan Lutz, Ellen Kanner, The Wake Up Experience, and an episode on Black Excellence in veganism with Torre Washington, BadAssVegan, Dom Thompson, and Karyn Calabrese.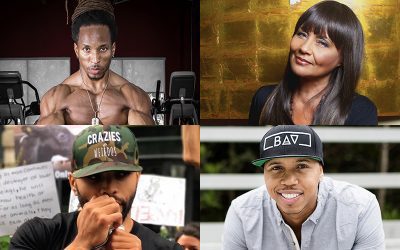 Black Excellence in Veganism Welcome to a special edition of the SoFlo Vegans podcast. I'm your host and founder of SoFlo Vegans, Sean Russell. Today we are putting a spotlight on Black Excellence within the vegan community. We are spotlighting three former podcast...
View Additional Shows
Click the dropdown to see all available shows.
SoFlo Vegans Partners
The following businesses are featured participants in one of our many partner opportunities.
Community Matters
Learn how you can help SoFlo Vegans continue showcasing and supporting the vegan community in South Florida.