Sunday, May 28, 2023
10 AM – 4 PM
Get ready to indulge in a plant-based paradise at our vegan beach party! J
Events for May
28th
12:00 pm - 7:00 pm
Events for May
30th
9:00 pm - 11:55 pm
Events for May
31st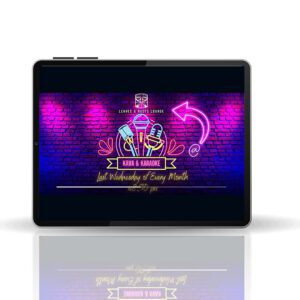 8:30 pm - 11:30 pm
Events for June
1st
No Events
Events for June
2nd
No Events
Events for June
3rd
No Events
Events for June
4th
No Events
Events for June
5th
No Events
Events for June
6th
No Events
Events for June
7th
No Events
Events for June
8th
No Events
Events for June
9th
No Events
Events for June
10th
No Events
Events for June
11th
No Events
Events for June
12th
No Events
Events for June
13th
No Events
Events for June
14th
No Events
Events for June
15th
No Events
Events for June
16th
No Events
Events for June
17th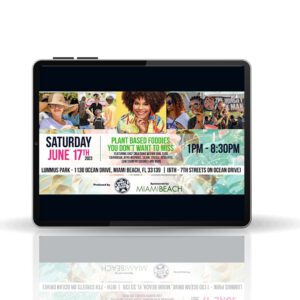 1:00 pm - 8:30 pm
Events for June
18th
No Events
Events for June
19th
No Events
Events for June
20th
No Events
Events for June
21st
No Events
Events for June
22nd
No Events
Events for June
23rd
No Events
Events for June
24th
No Events
Events for June
25th
No Events
Events for June
26th
No Events
Events for June
27th
No Events
Events for June
28th
No Events
Events for June
29th
No Events
Events for June
30th
No Events
Events for July
1st
2:00 pm - 8:00 pm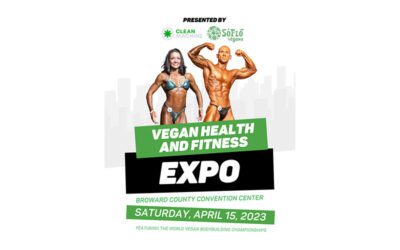 Vegan Health and Fitness Expo 2023Fort Lauderdale, Florida: On April 15, 2023, the Vegan Health and Fitness Expo makes history at the Broward County Convention Center.  Clean Machine and SoFlo Vegans present The Vegan Health and Fitness EXPO (VHFE). Celebrate a...
SoFlo Vegans Partners
The following businesses are featured participants in one of our many partner opportunities.
Community Matters
Learn how you can help SoFlo Vegans continue showcasing and supporting the vegan community in South Florida.