Animal Rights
Check out all of our content concerning the animal rights movement within veganism. A collection of articles written about animal rights and advocacy.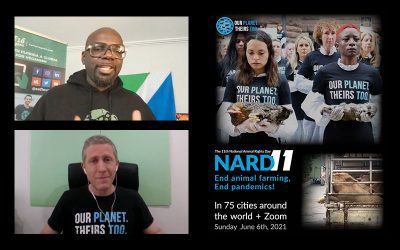 Aylam Orian talks about National Animal Rights Day that is taking place on Sunday, June 6 from 3-5 PM. SoFlo Vegans is excited to be presenting this year's Miami event with the host location, Aguacate Sanctuary of Love. We encourage you to wear your NARD, SoFlo...
Community Matters
Learn how you can help SoFlo Vegans continue showcasing and supporting the vegan community in South Florida.