Rowdy Girl Sanctuary
In this episode of the SoFlo Vegans Podcast, we speak to Renee and Tommy from the Rowdy Girl Sanctuary to discuss how cattle ranchers can switch from animal agriculture to building a vegan business, as well as exploring their history in cattle ranching and how they were inspired to go plant-based. We also touch on the environment, their Rancher Advocacy Program and how passion plays a major role in their advocacy.
. 
Topics Discussed with Rowdy Girl Sanctuary
Origins of Renee and Tommy (Tommy being a multi-generation cattle rancher)

When did the switch to veganism occur?

How was Tommy "convinced" to go plant-based/vegan?

Any pushback from family or friends on not being a cattle rancher and eating plants?

The origins of Rowdy Girl Sanctuary

Animals have their own personalities, they all have names, how can you tell them apart?

Rancher Advocacy Program/speaking engagements

How profitable is a cattle business? 

Does it make financial sense to switch to other "vegan" businesses like nut milks/fruits/vegetables

Is it hard to switch from cattle rancher?

Tips on making the switch to veganism

Tips or advice when making the switch from a cattle rancher to another business

Rowdy Girl Veganic Farm
abillionveg is a platform for you to voice your opinion about anything plant-based or cruelty-free. They share your feedback with business owners to help them shift to more plant-based options, and support animal rescue work around the world every time you review. Go to our community page at soflovegans.com/community to see all of our deals and a link to the abillionveg app.
Renee King-Sonnen – Rowdy Girl Sanctuary
Renee, a native Houstonian, is the Executive Director and Founder of Rowdy Girl Sanctuary in Angleton, Texas.  She remarried her husband Tommy Sonnen, a multi-generational cattle rancher in 2009 and moved to the ranch. She fell in love with farm animals, having no idea her life was about to transform. After witnessing time and again the baby calves going to the sale barn she became extremely depressed. In October 2014, she went vegan as a result and began researching factory farming and the compassionate alternative, farm sanctuaries. She desperately consulted with leaders in the vegan movement, determined to do whatever she could to create sanctuary out of what was once a beef cattle operation in the heart of cattle country. As a result, the Ranchers Advocacy Program was developed as a way to transform farms and ranches into viable, compassionate, and productive farm enterprises without animal cruelty
Tommy Sonnen – Rowdy Girl Sanctuary
Tommy Sonnen is co-founder of Rowdy Girl Sanctuary and is a multi-generational Texas cattle rancher who retired from Dow Chemical in 2014. After over 30 years on the job, Tommy was ready to get back to his roots and revive the ranching legacy of his great-grandfather.  When his wife Renee went vegan and bought the herd, his life changed forever.  Six months later, Tommy went vegan and became co-founder of the now world-renowned Rowdy Girl Sanctuary (RGS). 
Tommy also serves as a lead advisor for the Rancher Advocacy Program (RAP). He works directly with ranchers and animal farmers in transition as well as working closely with the RAP Research and Development team on topics focusing on herd longevity and high quality pastures for the care and nutrition for large bovine populations, and more.  Tommy is currently creating a veganic farm at Rowdy Girl Sanctuary as part of RGS' long-term viable business model.  Tommy loves to hunt… but now he hunts for historical relics and arrowheads. Tommy is a long time, avid and accomplished metal detector and enjoys walking the land with the herd looking for amazing finds.

About SoFlo Vegans Podcast
The SoFlo Vegans Podcast is your gateway to what's happening in the world of veganism. We feature prominent names in the global vegan community including the likes of Earthling Ed, Ingrid Newkirk, Dr. Michael Klapper, and also showcase leaders in the South Florida community, providing answers to your questions about going or staying vegan. Listeners can submit questions using our voice line and hear their questions featured on our show.
Subscribe on: iTunes | Google Play | Spotify | Stitcher | iHeartRadio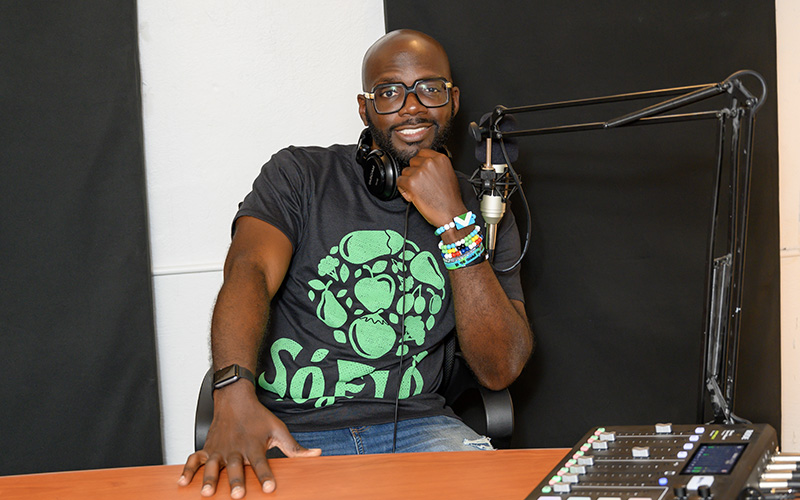 Sean Russell
General Manager | Founder

Sean Russell is an entrepreneur, media producer, and founder of SoFlo Vegans.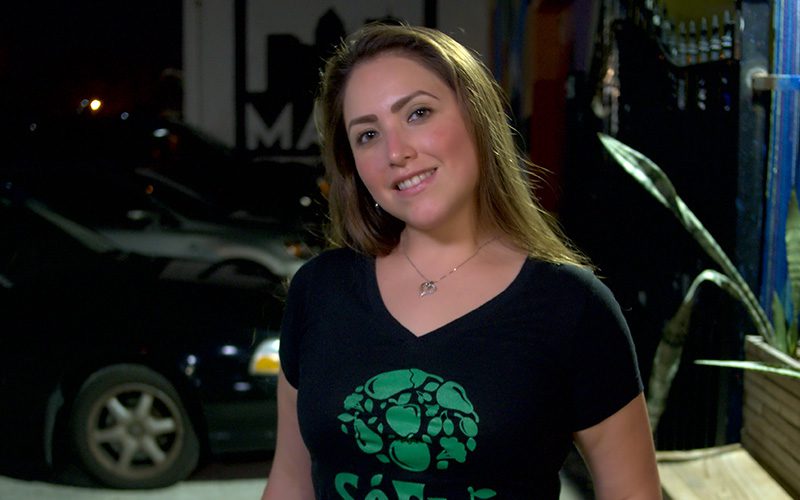 Alba the Veg Nurse
Media Coordinator | Member Since Jan 2018

Alba Mendez is a nurse working and living in South Florida and is the Media Coordinator for SoFlo Vegans.  She can be reached at [email protected] and on social media theveg_nurse .  Follow SoFlo Vegans for more information, podcast episodes, interviews, events, and giveaways.
Become a SoFlo Vegan
Help SoFlo Vegans continue to support local vegan-friendly businesses by becoming a member of Patreon. Contributions begin at $2 a month.