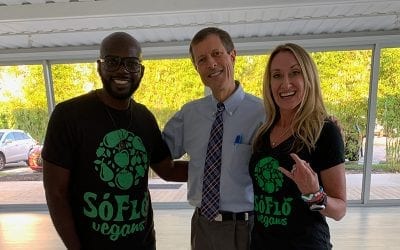 Dr. Neal Barnard SoFlo Vegans interviewed Dr. Neal Barnard at Plant Miami where he talks about the growing plant-based physician's movement, how he became a vegan and the benefits of a plant-based lifestyle.Topics Discussed with Dr. Neal Barnard The role he is playing...
View Additional Shows
Click the dropdown to see all available shows.
SoFlo Vegans Partners
The following businesses are featured participants in one of our many partner opportunities.
Community Matters
Learn how you can help SoFlo Vegans continue showcasing and supporting the vegan community in South Florida.