Torre Washington
On this episode of the SoFlo Vegans Podcast, we speak with Torre Washington.
Topics Addressed
What was it like growing up in Alabama, Jamaica and South Florida?

What was it like being an adult coming back to South Florida?

Getting picked on due to his Jamaican accent

Going to a historically black college

South Florida becoming a mecca for veganism

Radical background in the vegan community

Being raised Seventh-day Adventist

Rastafarian and the ITAL lifestyle

Getting tested for being vegan in Atlanta

Diet versus Lifestyle

Being inspired by the Marvel Universe

Getting into lifting

Whatever happened to Richard Tarico

Being inspired by Arnold Schwarzenegger

Placing in first vegan competition in 2009

Wanting to break free from the 9 to 5

Being cautious of hidden agendas

Heavy metal and race

Vegan as a label

Feeling stuck versus challenging yourself

Taking part in the documentary, From the Ground Up

Every good coach has a coach

How to get into bodybuilding and where to start

Primer Ebook on

Torrewashington

.

com

Panel tour with Johnny Juicer, John "Badass" Vegan and Dominick Thompson
Involvement with the Tulum Vegfest

Chris Helmsworth project (recorded before the launch of the app)

Writing a book

Online coaching

Rethink Protein – Apparel Line

New eBooks to follow up Primer

More going on in Broward County, especially in the west

Conversations about Copper Branch, Clovermint, Green Bar & Kitchen, Falaffle Bistro
About SoFlo Vegans Podcast
The SoFlo Vegans Podcast is your gateway to what's happening in the world of veganism. We feature prominent names in the global vegan community including the likes of Earthling Ed and Ingrid Newkirk and also showcase leaders in the South Florida community, providing answers to your questions about going or staying vegan. Listeners can submit questions using our voice line and hear their questions featured on our show.
Subscribe on: iTunes | Google Play | Spotify | Stitcher | iHeartRadio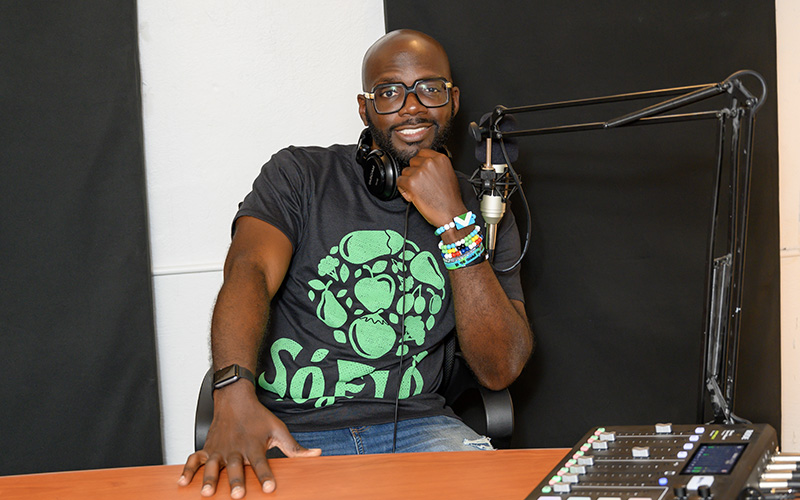 Sean Russell
General Manager | Founder

Sean Russell is an entrepreneur, media producer, and founder of SoFlo Vegans.