<iframe width="560" height="315" src="https://www.youtube.com/embed/omKNNxYK0oo" frameborder="0" allow="autoplay; encrypted-media" allowfullscreen></iframe>
Join us for a pre-Thanksgiving celebration and Emilia Lujan's birthday! Emilia is the founder of My Vegan Daily and the CEO & President of MindBody Expo. Everyone is welcome. Please bring $5 Pavilion contribution fee, water bottle, eating utensils, and a Thanksgiving-themed vegan dish to share. SoFlo Vegan Potlucks, SoFlo Vegans, and Emilia Lujan are teaming up to bring to you a wonderful celebration full of delicious fall vegan food and networking with amazing people!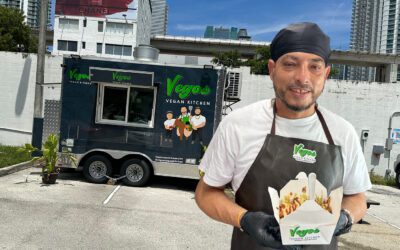 Vegos Vegan Kitchen We had the honor of meeting with Chef Kay and the team from @vegosvegankitchen in Downtown Miami to try some of their signature items. This included their loaded fries, Loaded Chicken Supéreme Pizza, and a refreshing mixed smoothie. Of course,...