In this exclusive interview, we delve into the inspiring journey of Vicky Bond, who has taken the reins as the new President of The Humane League and is leading the charge in the fight for animal rights and a more compassionate world.
Vicky Bond's commitment to improving the lives of animals is both inspiring and heartwarming. Her passion for creating a more humane and sustainable future is evident in her work and leadership with The Humane League. With a wealth of experience and expertise in animal protection advocacy, Vicky brings a fresh perspective to the organization, driving forward the mission to end the suffering of animals in factory farming, cosmetic testing, and beyond.
In this engaging interview, Vicky shares her insights on the latest advancements in animal welfare, the strategies being employed to create real change, and the impact that The Humane League is making in the world. We'll explore her vision for the organization, her dedication to fostering a culture of empathy, and her commitment to influencing corporations and consumers alike to make more compassionate choices.
Whether you're a long-time advocate for animals or someone looking to learn more about the incredible work being done to protect them, this podcast is a must-listen. Join us as we gain valuable insights into the world of animal welfare, the power of grassroots activism, and the leadership of Vicky Bond and The Humane League in making the world a better place for all living beings.
Don't miss this enlightening and inspiring conversation with Vicky Bond, President of The Humane League, on the SoFlo Vegans podcast. Stay tuned for a deep dive into the transformative work being carried out to improve the lives of animals and create a kinder world for all.
About SoFlo Vegans Podcast
If you are a fan of this podcast, please consider leaving a short review on Apple Podcasts/iTunes. It takes less than one minute and helps us spread the vegan message and book hard-to-reach guests.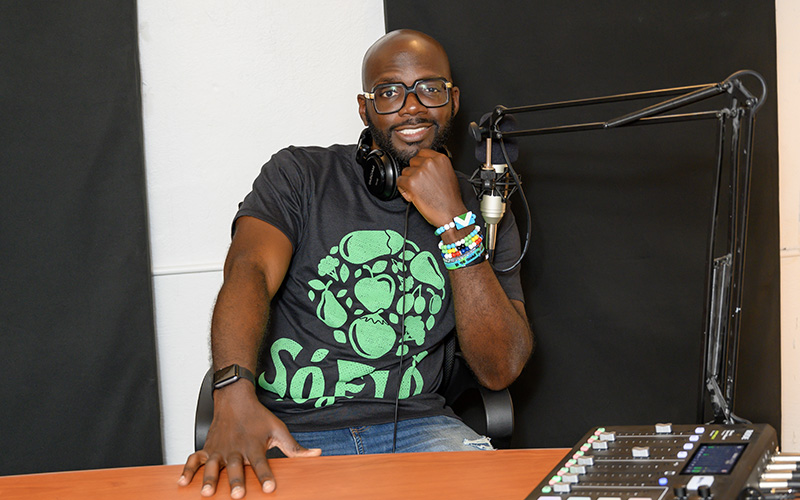 Sean Russell
General Manager | Founder

Sean Russell is an entrepreneur, media producer, and founder of SoFlo Vegans.
Community Matters
Learn how you can help SoFlo Vegans continue showcasing and supporting the vegan community in South Florida.