Another Valentine's Day is approaching in South Florida and local restaurants are working on special events and menus to mark the occasion. We put together a collection of events and menus to help you decide what you're going to do on Valentine's Day. The descriptions are pulled directly from their pages so you can get a true sense of the restaurant's voice. Click the title in each section to get more information about the event. 
Gimme Some Sugar Valentine's Day Cake Decorating Workshop
Bunnie Cakes
6 PM – 8 PM
Valentine's Day Cake Decorating Workshop at Bunnie Cakes! Lovers, friends and family are invited to experience a unique, unforgettable and special valentines date night!
Inika Food's Vegan Valentine's Dinner
Inika Foods
7 PM – 9:30 PM
Join Inika Foods for an informal get together at their February dinner at Art Serve in Fort Lauderdale. Dinners are buffet style; seats are limited and will no be available on site. Please let them know in advance if you have any dietary restrictions or special considerations and they will do their best to accommodate you. The cost is $35 per person and tickets are available on Eventbrite.
Valentine's Cooking Class
Blondies Vegan Bakery & Cafe
7 PM – 9:30 PM
Join Chef Michelle at Blondie's as you learn how to cook a delicious vegan and gluten-free valentine dinner! As a bonus, you will get to decorate your own Valentine's HEART cake to share!

Love Yourself More, Be Vegan for a Day!
Island Fusion Grill
6 PM – 9:30 PM
In celebration of Love…We are all Vegans for a Day! We are celebrating Cristina's birthday that same day. We are serving nine courses of the most spectacular Vegan cuisine. A Fusion of Flavors from around the world only at Island Fusion Grill! You will have a Signature Cocktail upon your arrival.
Jamaican Me Vegan But The Jerk Chicken Nice: Boca Raton Pull Up
Reggae Beets Gourmet Food Truck
11 AM – 2 PM
Pullllllllll Up!!!!! Come Join Us in Boca Raton for Some Mouth Watering Delectable Vegan Creations and The Best Jerk Chicken Eats Outside of Jamaica. One Bite or Sip and You'll Be Like: "Reggae Beets, Jamaican Me Vegan… But Di Jerk Chicken Nice!!"
Vegan Valentine's Day Dinner & After Party at Vegan Fine Foods
Vegan Fine Foods
7:30 PM – 2 AM
Impress your valentine with a 7-course Vegan Valentine's Dinner and then party into the night at our After Party! The sultry sounds of Barry White will greet you for this evening's 7-Course Aphrodisiac Feast and then party into the night at our After Party!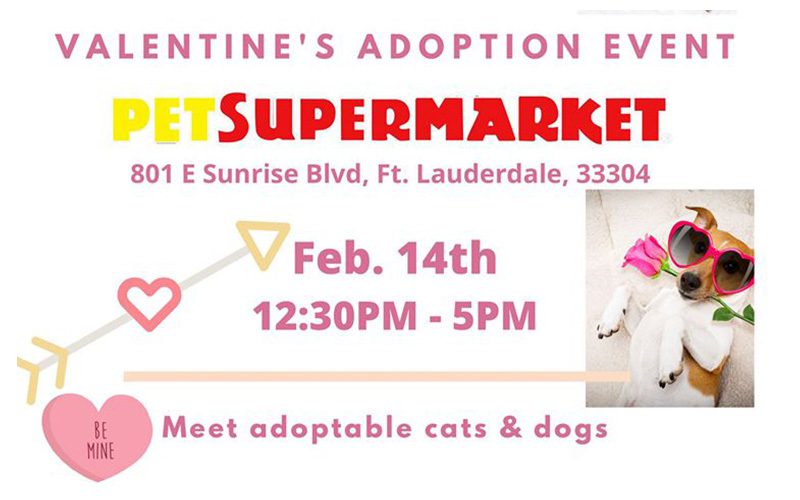 APR Valentine's Adoption Event
Abandoned Pet Rescue
12:30 PM – 5 PM
Come fall in love with Abandoned Pet Rescue's adoptable cats and dogs who will be at PetSupermarket Fort Lauderdale on Valentine's Day!! Have your pet's portrait taken by GAS Photos with photo packages from $5 to $20 to benefit Abandoned Pet Rescue.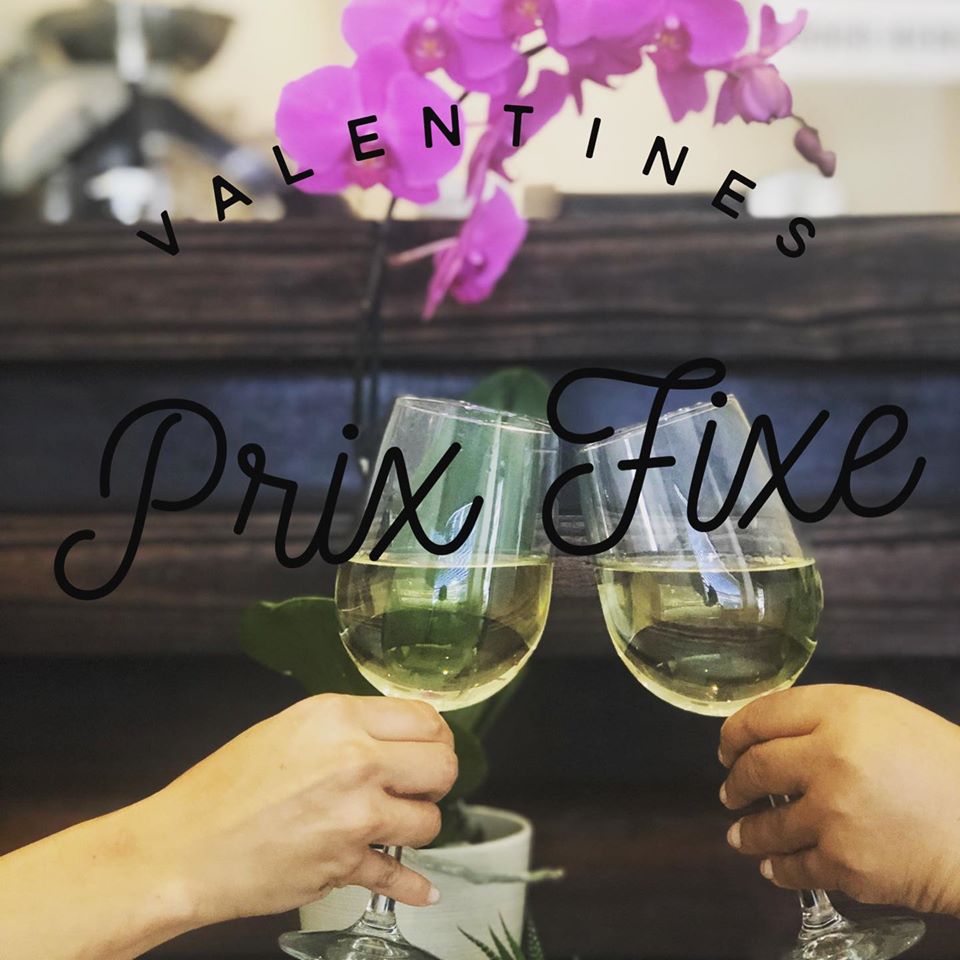 Valentine's Day Prix Fixe Dinner for Two with Wine Pairing
Veganaroma
$170
Celebrate Valentine's Day at Veganaroma! Join us on Valentine's Day Friday, February 14th at 7:30 PM for our special Prix Fixe Menu Event. For information regarding the prix fixe dinner events, contact Elizabeth at 786-682-4365.