Victoria Moran, Renee King-Sonen, and Susan Hargreaves
Victoria Moran (Mainstreet Vegan), Renee King-Sonen (Rowdy Girl Sanctuary), and Susan Hargreaves (Animal Hero Kids) join host Sean Russell to discuss communicating with family and friends after going vegan. This episode comes from a panel we conducted back in April 2020 during our first LIVE EXPO. This was a three-day event featuring 19 different panels. Become a member to access all of these video panels at soflovegans.com/expo.
Ways to Support the Asian-American and Pacific Islander Community
Also in this episode, we feature a clip from Hodo Foods founder, Minh Tsai. This clip is to celebrate the contributions of the Asian-American community in light of the tragic massacre that took place in Atlanta. Historically, the Asian-American community has been overlooked when it comes to hate crimes and systemic racism. We've compiled some resources of how you can support the Asian-American and Pacific Islander communities.
About SoFlo Vegans Podcast
If you are a fan of this podcast, please consider leaving a short review on Apple Podcasts/iTunes. It takes less than one minute and helps us spread the vegan message and book hard-to-reach guests.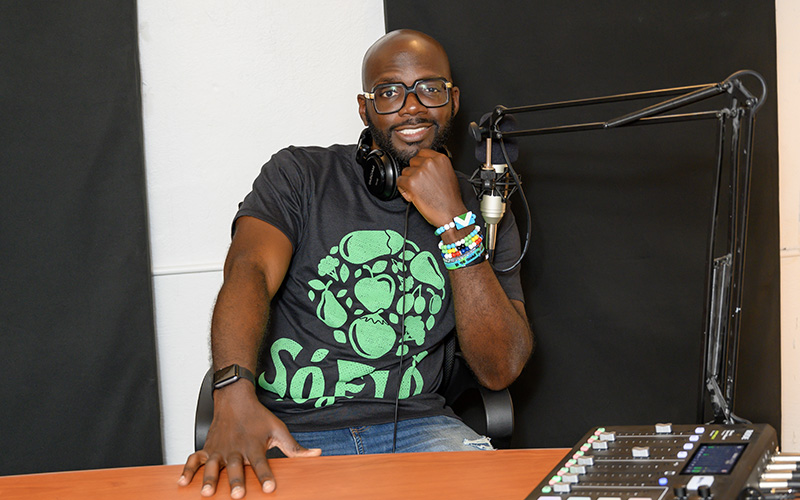 Sean Russell
General Manager | Founder

Sean Russell is an entrepreneur, media producer, and founder of SoFlo Vegans.
Community Matters
Learn how you can help SoFlo Vegans continue showcasing and supporting the vegan community in South Florida.