In this episode, we are excited to bring you our conversation with Robert Cheeke. He is considered by many to be The Godfather of vegan bodybuilding in addition to being a serial entrepreneur, compassionate vegan, and author of several books including his latest The Plant Based Athlete.
After listening to our conversation, be sure to tune in to our spotlight featuring local South Florida vegan restaurant, Plant Theory Creative Cuisine. At the end of the show, we will fill you in on what's happening with our community and how you can get involved, no matter where you live in the world.
SoFlo Vegans is dedicated to making South Florida a global hotspot for veganism. This means coming up with innovative ways to support the community. This is possible due to the support of our members and partners. As a member, you can help us share our content, leave feedback, and purchase merchandise that helps save you money at a growing list of businesses in South Florida. 
Partners can tap into our growing platform and promote their goods and services through articles, magazines, LIVE events, videos, and of course our podcast. 
To learn more about both of these opportunities, we invite you to go to our Opportunities Page. 
Connect with Us
If you would like to connect with us, you can send an email to [email protected] or message us on Facebook, Instagram, or Twitter using @soflovegans.
Host, Producer & Editor: Sean Russell
Media Coordinator: Alba Mendez
About SoFlo Vegans Podcast
If you are a fan of this podcast, please consider leaving a short review on Apple Podcasts/iTunes. It takes less than one minute and helps us spread the vegan message and book hard-to-reach guests.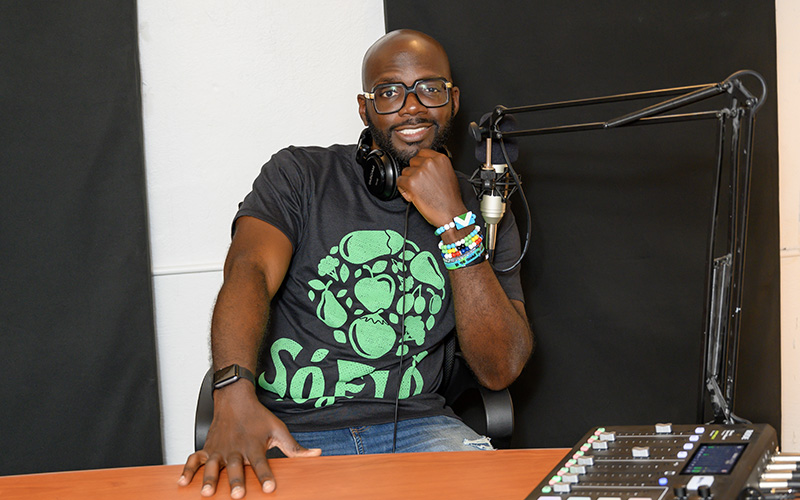 Sean Russell
General Manager | Founder

Sean Russell is an entrepreneur, media producer, and founder of SoFlo Vegans.
Community Matters
Learn how you can help SoFlo Vegans continue showcasing and supporting the vegan community in South Florida.