Welcome back to another exciting episode of the SoFlo Vegans Podcast, where we bring you inspiring stories and conversations about veganism, plant-based living, and compassionate choices. Host, Sean Russell is joined by Maxime Sigouin, a renowned plant-based fitness expert, conscious living advocate, and entrepreneur. In this episode, we delve into Maxime's journey, his approach to fitness, and the impact of conscious living on personal well-being.
Maxime's Journey to Plant-Based Living

Maxime shares his personal journey and the pivotal moments that led him to adopt a plant-based lifestyle.

The inspiration he drew from documentaries, books, and his own research ignited his passion for veganism.

How embracing a vegan diet transformed his health, energy levels, and overall well-being.

The Intersection of Fitness and Plant-Based Living

Maxime's unique perspective on fitness and his approach to training as a plant-based athlete.

The misconceptions and stereotypes surrounding veganism and athleticism.

Tips and advice for individuals looking to achieve their fitness goals on a plant-based diet.

Conscious Living and its Impact on Well-being

Maxime discusses the concept of conscious living and its role in personal growth.

How mindfulness and conscious choices positively influence physical and mental well-being.

Practical strategies for integrating conscious living into daily routines.

Maxime's Entrepreneurial Ventures

An exploration of Maxime's entrepreneurial journey, including his plant-based supplement company and coaching services.

The mission behind his ventures and their alignment with promoting a compassionate lifestyle.

Inspiring Others to Embrace Plant-Based Living

Maxime's advocacy work and efforts to inspire others to adopt a vegan lifestyle.

Strategies for effectively communicating the benefits of veganism and overcoming common objections.

The importance of building a supportive community for those transitioning to plant-based living.
It was truly a pleasure having Maxime Sigouin on the show today. His story of personal transformation, dedication to plant-based fitness, and conscious living serves as an inspiration for all of us. Remember, you can learn more about Maxime and his work by visiting his website at www.maximesigouin.com. If you enjoyed this episode, make sure to subscribe to the SoFlo Vegans Podcast and leave us a review. Stay tuned for more thought-provoking conversations centered around veganism, sustainability, and compassionate living. Thanks for listening!
About SoFlo Vegans Podcast
If you are a fan of this podcast, please consider leaving a short review on Apple Podcasts/iTunes. It takes less than one minute and helps us spread the vegan message and book hard-to-reach guests.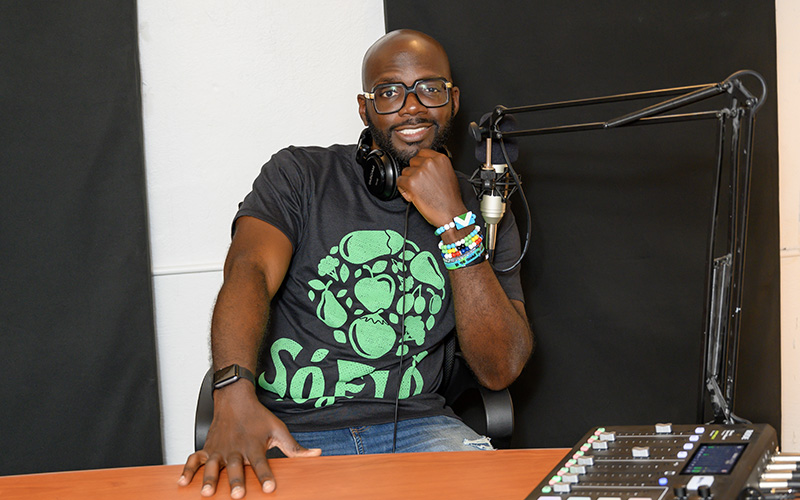 Sean Russell
General Manager | Founder

Sean Russell is an entrepreneur, media producer, and founder of SoFlo Vegans.
Community Matters
Learn how you can help SoFlo Vegans continue showcasing and supporting the vegan community in South Florida.