SoFlo Vegans EAT
SoFlo Vegans Eat is a unique dining experience for our community. We work closely with local veg-friendly restaurants to create special menus, promotions, and value for all of our attendees.
Full Bloom Gourmet Vegan Cuisine in South Beach Full Bloom Gourmet Vegan Cuisine served as host for another SoFlo Vegans Eat event. Guests enjoyed a three-course meal from one of the premier vegan restaurants in South Florida. Starters consisted of Jackfruit...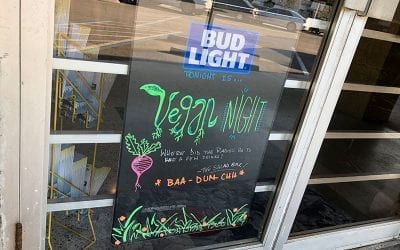 Riverside Market and Cafe in Plantation hosted their first vegan night this Thursday in collaboration with Soflo Vegans. Members of the vegan community flooded the cafe eagerly digesting over their new vegan beer and food menus. Lo Swan, co-operations manager of...
SoFlo Vegans Partners
The following businesses are featured participants in one of our many partner opportunities.
Community Matters
Learn how you can help SoFlo Vegans continue showcasing and supporting the vegan community in South Florida.