Dotsie Bausch, the celebrated Olympian, vegan activist, and inspirational speaker, recently graced the virtual stage of the SoFlo Vegans Podcast, hosted by Sean Russell. In a candid and engaging conversation, Dotsie shared her incredible journey from the Olympic velodrome to becoming a passionate advocate for plant-based living. This episode of the podcast not only delved into her remarkable story but also shed light on the profound impact she's making in the world of sports, health, and sustainability.
The SoFlo Vegans Podcast has been a platform for prominent figures in the vegan community, and Dotsie Bausch's appearance was no exception. She discussed her transformation from a professional athlete with a traditional diet to a vegan advocate, emphasizing the positive changes it brought to her health and performance. Her story serves as a testament to the potential of plant-based living for athletes and the wider community.
Dotsie's commitment to her vegan lifestyle is evident in her dedication to advocating for animal rights and sustainable living. On the podcast, she shared her experiences with various organizations and her relentless efforts to promote compassion and awareness. Listeners were treated to a compelling and inspiring conversation that highlighted the power of purpose-driven living.
For those looking to catch up on the engaging conversation between Dotsie Bausch and Sean Russell, the SoFlo Vegans Podcast is the place to go. Dotsie's episode is just one of the many thought-provoking and informative discussions hosted by Sean Russell.
About SoFlo Vegans Podcast
If you are a fan of this podcast, please consider leaving a short review on Apple Podcasts/iTunes. It takes less than one minute and helps us spread the vegan message and book hard-to-reach guests.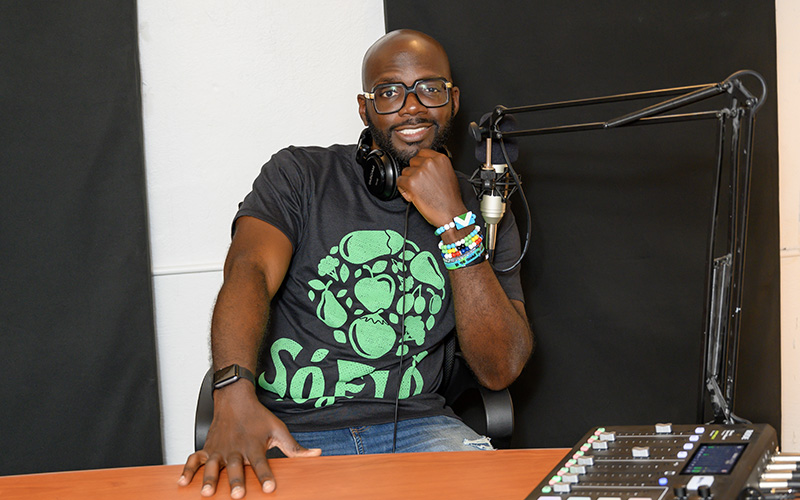 Sean Russell
General Manager | Founder

Sean Russell is an entrepreneur, media producer, and founder of SoFlo Vegans.