Vegan chocolate pecan pie has its own national day on August 20. Here are three recipes to help you fill your home with the smell of pecans, maple, vanilla, and even bourbon.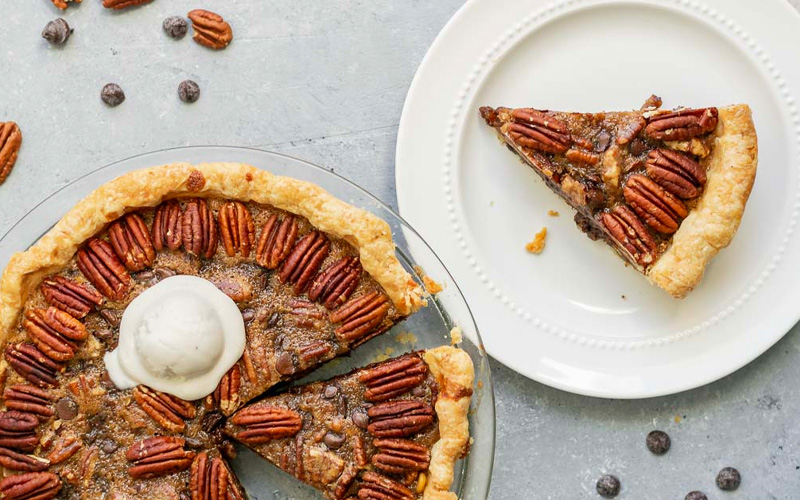 Vegan Chocolate Bourbon Pecan Pie
Chocolatey, Maple Scented pie with toasty pecans & notes of bourbon
Add a scoop of non-dairy ice cream as a bonus.
Taste like a warm gooey cookie inside a crisp buttery crust.
Worth checking out if you are a fan of bourbon.
Main Ingredients: Pie crust, pecan halves, ground flax, plant milk, vegan butter, brown sugar, maple syrup, all-purpose flour, semisweet chocolate chips, bourbon, and vanilla extract
Total Cook Time: 1 Hour 40 Minutes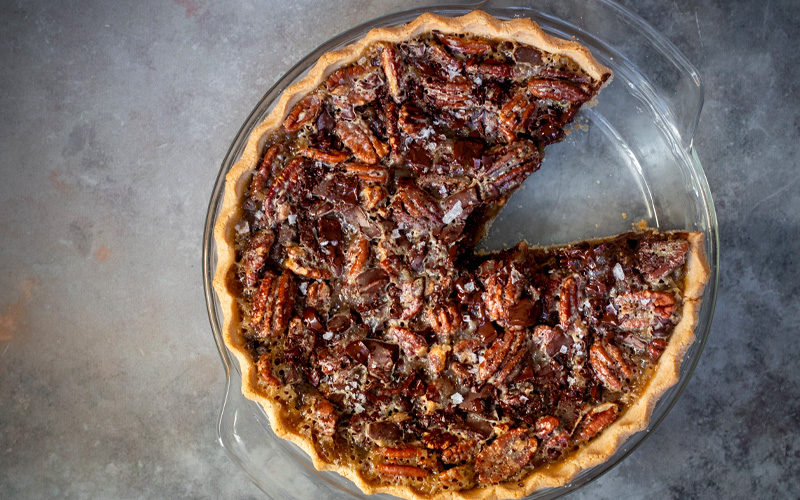 Vegan Salted Chocolate Pecan Pie
Sweet, caramel-like filling, toasted pecans, and chunks of dark chocolate.
This Salted Chocolate Pecan Pie is best served at room temperature and can even be made in advance and/or frozen.
Can be modified to be gluten, soy and coconut-free.
Ingredients are easy to find in stores.
Main Ingredients: Vegan pie crust, raw pecans, dairy-free dark chocolate, rolled oats, unsweetened vanilla almond milk, sugar, maple syrup, corn starch, coconut butter or coconut oil, vanilla extract, fine sea salt, Maldon sea salt flakes.
Total Cook Time: 3 Hours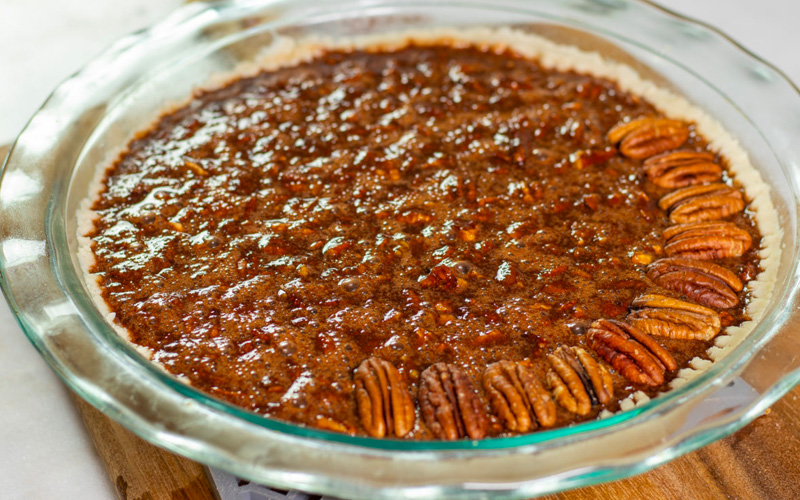 Vegan Chocolate Pecan Pie
Oil and gluten-free recipe.
Uses coconut cream as shortening and butter substitute.
Main Ingredients: Applesauce, maple syrup, organic sugar, corn starch, flax eggs, salt, vanilla extract, chopped pecans, and cacao powder.
Total Cook Time: n/a
If we missed a great recipe, post it in the comments below. Also share your Vegan Chocolate Pecan Pie creations on social using #SoFloVegans and tag us @soflovegans. Check out our Directory of vegan resources to help you on your journey.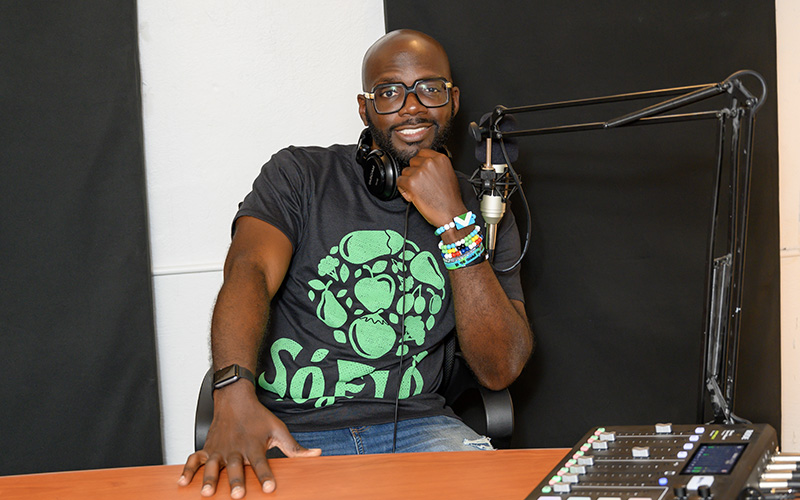 Sean Russell
General Manager | Founder

Sean Russell is an entrepreneur, media producer, and founder of SoFlo Vegans.