Sustainable Duo
Welcome back to another episode of the SoFlo Vegans Podcast. I'm your host and founder of SoFlo Vegans, Sean Russell. In this episode, we speak with Brendan Fitzgerald and Carly Bergman from the Sustainable Duo about Zero-Waste, permaculture, horticulture, growing your own food, pet care, CBD and hemp. So with that being said, enjoy our conversation with Brendan and Carly from the Sustainable Duo on the SoFlo Vegans Podcast.
Topics: 
How they got started in sustainability and growing their own food.

Zero-Waste meaning.

The difficult part of transitioning to this type of lifestyle.

Correlation between thrifting and zero waste.

Struggles going Zero Waste and how to adopt a positive mindset.

Growing your own food.

Permaculture and self-sustaining food forests.

Tips for growing in your apartment.

South Florida Gardening

group.

Horticulture breakdown.

The controversy of using fish fertilizer in horticulture.

Pet Care and Zero-Waste.

Fresh Patch Grass

for dogs and proper disposal of waste.

Ideas for food for vegan dogs.

Growing Hemp and CBD.

Find everything to get your sustainable journey off right on

Sustainable Duo

.
About Sustainable Duo
Carly Bergman and Brenden Fitzgerald are two young entrepreneurs on a mission to help people decrease their carbon footprint through sustainable living.
This episode is brought to you by Vegan Cuts. Use code SOFLOVEGANS at checkout to receive $5 off your first Vegan Cuts box. They have multiple subscriptions and boxes to choose from.
Also, remember to leave a review and subscribe to our show by going to soflovegans.com/podcast. Your support will help us reach more people and aid our mission of making South Florida a global hotspot for veganism.

About SoFlo Vegans Podcast
The SoFlo Vegans Podcast is your gateway to what's happening in the world of veganism. We feature prominent names in the global vegan community including the likes of Earthling Ed, Ingrid Newkirk, Dr. Michael Klapper, and also showcase leaders in the South Florida community, providing answers to your questions about going or staying vegan. Listeners can submit questions using our voice line and hear their questions featured on our show.
Subscribe on: iTunes | Google Play | Spotify | Stitcher | iHeartRadio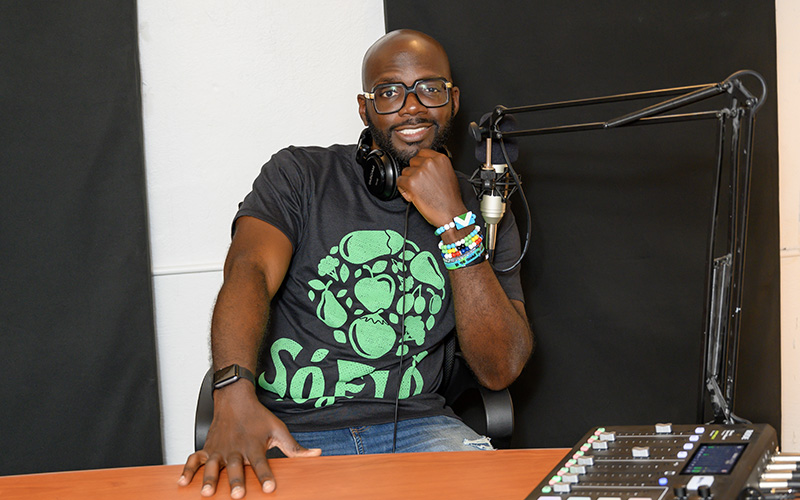 Sean Russell
General Manager | Founder

Sean Russell is an entrepreneur, media producer, and founder of SoFlo Vegans.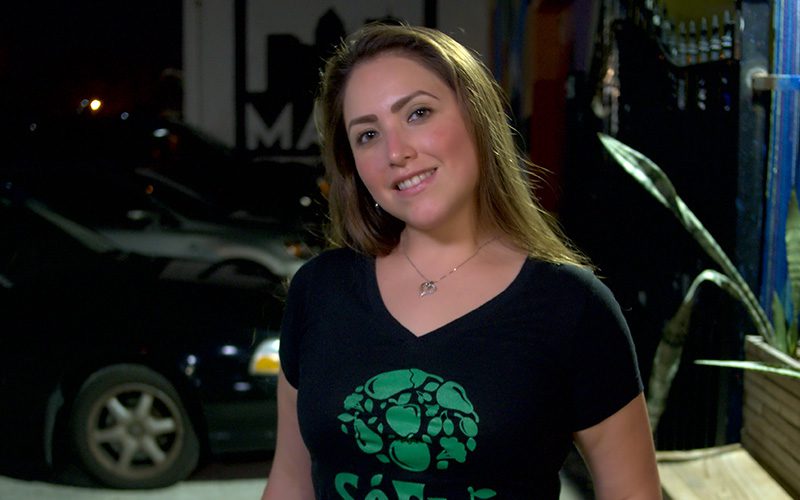 Alba the Veg Nurse
Media Coordinator | Member Since Jan 2018

Alba Mendez is a nurse working and living in South Florida and is the Media Coordinator for SoFlo Vegans.  She can be reached at [email protected] and on social media theveg_nurse .  Follow SoFlo Vegans for more information, podcast episodes, interviews, events, and giveaways.
Become a SoFlo Vegan
Help SoFlo Vegans continue to support local vegan-friendly businesses by becoming a member of Patreon. Contributions begin at $2 a month.