Liz Jones
Welcome back to another episode of the SoFlo Vegans Podcast. I'm your host and founder of SoFlo Vegans, Sean Russell. In this episode, we speak with Liz Jones who is a passionate animal rights activist and marine biologist. Also returning as co-host is our Media Coordinator, Alba Mendez. 
In this episode, we discuss undercover work, rescues, Kaparos, companion animals, invasive species, the dangers of activism and other topics surrounding animal advocacy.
So with that being said, enjoy our conversation with Dr. Angie Sadeghi on the SoFlo Vegans Podcast.
. 
Topics Discussed with Liz Jones
Vegan journey, and how you started in activism to saving animals. 

What makes a sanctuary a true "sanctuary". Touching or petting animals.

What is wrong with taking pictures with these animals in these sanctuaries?

Undercover work

Kaporos

Unparalleled Suffering Documentary

Breeding dogs and cats, "responsible" breeders, should we have dogs/cats as pets?

Invasive species

Companion Animals

How do you decompress to not get burned out?  From feeling hopeless or wanting to give up?

Any happy ending stories on some of your rescues.

Getting arrested and having a record

Dangers of activism, what do you do to protect yourself?  

Ways to protect yourself during rescues

Visit Liz on LinkTree for all of her links
Sanctuary recommendations: Pelican Harbor Seabird Station

,

South Florida Wildlife Sanctuary

,

Duck Haven

,

Miami-Dade Community Cats

,

Kitten Lady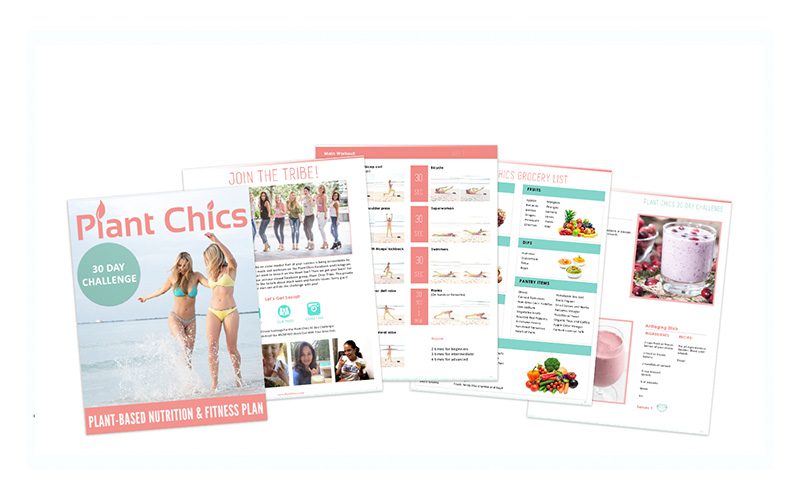 Plant Chics 30 Day Challenge
Ditch the diet and get on a Sustainable Lifestyle. Take the Plant Chics 30 Day Challenge. Learn how to eat plant-based, reduce inflammation, gain more energy, protect genes against chrome illness and diseases, think clearer and improve the aging process.
Leaves and Roots
We would like to thank Leaves and Roots for hosting us so we can record our podcast with Liz Jones. Leaves & Roots Lounge is the first fully vegan Kava Bar in South Florida. They are open until midnight Sunday through Thursday and until 2 AM Friday and Saturday. Visit their website to learn more.
About SoFlo Vegans Podcast
The SoFlo Vegans Podcast is your gateway to what's happening in the world of veganism. We feature prominent names in the global vegan community including the likes of Earthling Ed, Ingrid Newkirk, Dr. Michael Klaper, and also showcase leaders in the South Florida community, providing answers to your questions about going or staying vegan. Listeners can submit questions using our voice line and hear their questions featured on our show.
Subscribe on: iTunes | Google Play | Spotify | Stitcher | iHeartRadio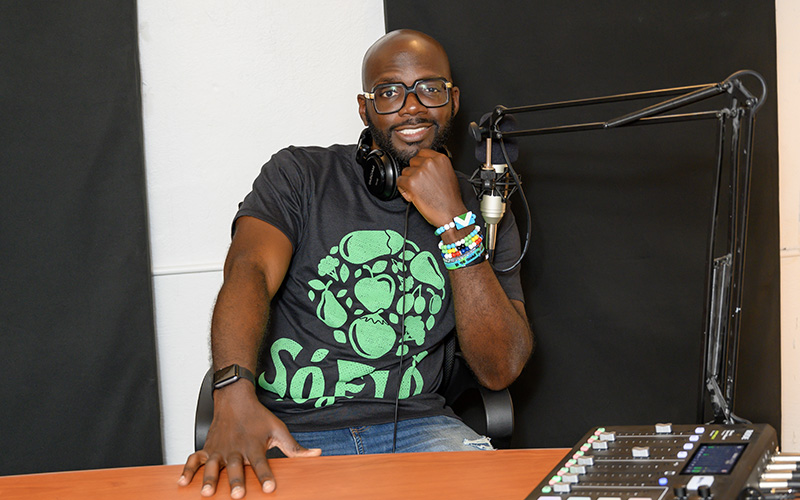 Sean Russell
General Manager | Founder

Sean Russell is an entrepreneur, media producer, and founder of SoFlo Vegans.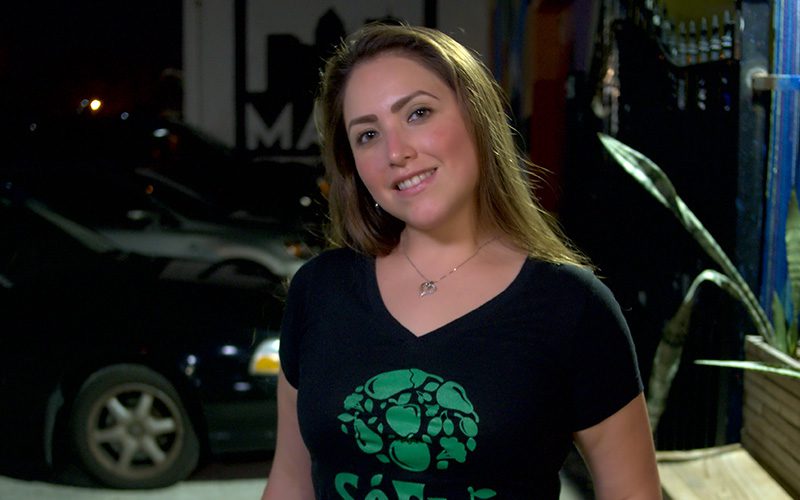 Alba the Veg Nurse
Media Coordinator | Member Since Jan 2018

Alba Mendez is a nurse working and living in South Florida and is the Media Coordinator for SoFlo Vegans.  She can be reached at [email protected] and on social media theveg_nurse .  Follow SoFlo Vegans for more information, podcast episodes, interviews, events, and giveaways.
Become a SoFlo Vegan
Help SoFlo Vegans continue to support local vegan-friendly businesses by becoming a member of Patreon. Contributions begin at $2 a month.