Jonny Juicer
Welcome back to season 3 of our show. Jonny Juicer joins us for our season premiere where we talk about how he got into juicing, recommendations on how you can get started, controversies, his co-star Noah and tips on building your brand.
We're also excited to announce Balance for Life Florida as a sponsor for this episode. We recorded our conversation with Jonny at their Plant-Based Paradise Retreat. Balance for Life Florida offers Water-Only Fasting, Juice Cleanses, and Plant-Based Meal Programs at the ocean-front Wyndham Deerfield Beach Resort. Be sure to use code SOFLO at checkout to save money for your stay. Visit Balance for Life Florida for more details. 
Joining me as co-host for this episode is our Media Coordinator, Alba Mendez. 
Remember to like, share and leave a review for this podcast. 
Topics Discussed with Jonny Juicer
Started juicing in 2012

Suffered from health issues as a child

Fat, Sick and Nearly Dead

Comes from Chicago, Illinois

Italian Heritage

March 2013 saw Forks Over Knives and decided to go Vegetarian

Earthlings made him go vegan for ethical reasons

100% raw since 2013

Goes over daily routine when he is on the road

Redefining Fast Food

The hardest parts of being on a raw diet

Clean out the crap in your body to realize that you can

Recipe for his favorite juices

Dandelion, Sea Moss, Spirulina

Viktoras Kulvinskas

from Hippocrates Institute

Zoodle Pasta with Zucchini Noodles

Recommended Kitchen Appliances: Dehydrator, Water Distiller, Juicer and Vitamix, and Fruit Rack

Gersen Institute

supports juicing

Juicing is a real-life multi-vitamin

Possible motivations for people coming in and out of veganism

Talks about his fur friend, Noah

Rescued at 6 months and transitioned him into vegan since 2014

Dom Thompson and Scruff McFly is another amazing duo

Criticism of having a vegan dog

What I feed my vegan dog video on Youtube

Coyote swoop up little dogs and are all over in Chicago

Bramble the vegan dog that lived up to 22 human years

Jonny Juicer talks about what he feeds Noah.

Best practices for building a brand. 

Inspiring stories about his family and the vegan lifestyle.

Connect with Jonny Juicer


About SoFlo Vegans Podcast
The SoFlo Vegans Podcast is your gateway to what's happening in the world of veganism. We feature prominent names in the global vegan community including the likes of Earthling Ed, Ingrid Newkirk, Dr. Michael Klapper, and also showcase leaders in the South Florida community, providing answers to your questions about going or staying vegan. Listeners can submit questions using our voice line and hear their questions featured on our show.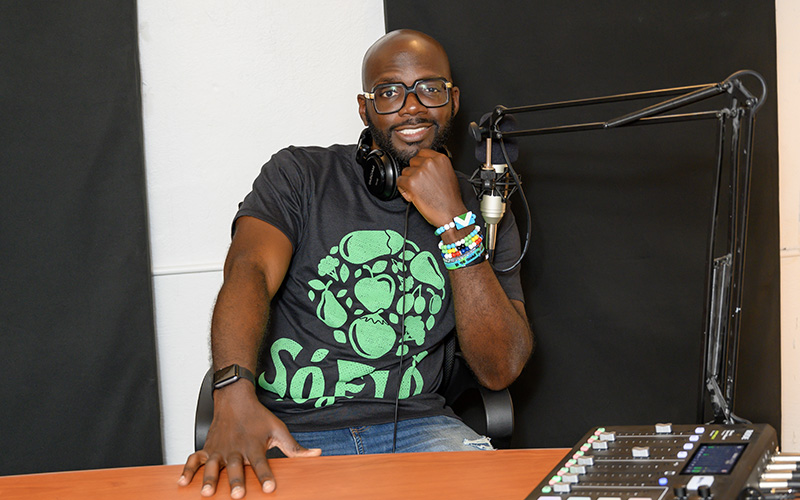 Sean Russell
General Manager | Founder

Sean Russell is an entrepreneur, media producer, and founder of SoFlo Vegans.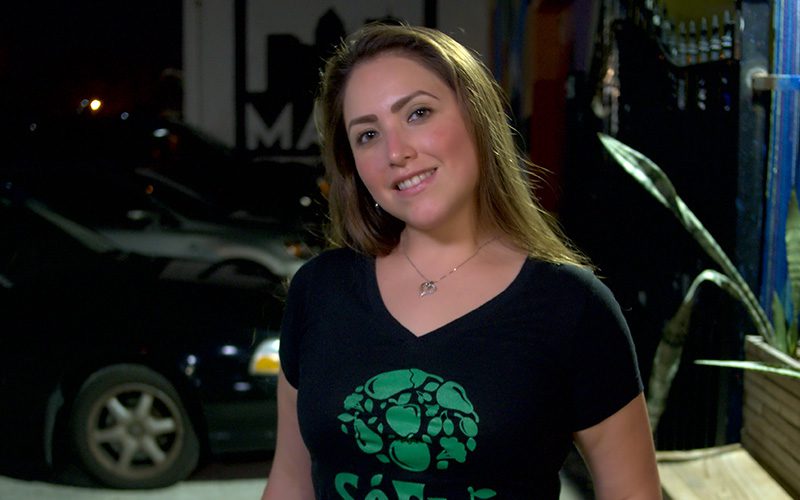 Alba the Veg Nurse
Media Coordinator | Member Since Jan 2018

Alba Mendez is a nurse working and living in South Florida and is the Media Coordinator for SoFlo Vegans.  She can be reached at [email protected] and on social media theveg_nurse .  Follow SoFlo Vegans for more information, podcast episodes, interviews, events, and giveaways.
Become a SoFlo Vegan
Help SoFlo Vegans continue to support local vegan-friendly businesses by becoming a member of Patreon. Contributions begin at $2 a month.