SoFlo Vegans Digest
SoFlo Vegans Digest is your window into the growing vegan community in South Florida. Each issue features articles, interviews, event recaps, and recipes. 
Exceptional Value and Exposure
Business exposure on our event landing page and at our booth through QR codes, text codes, and postcards.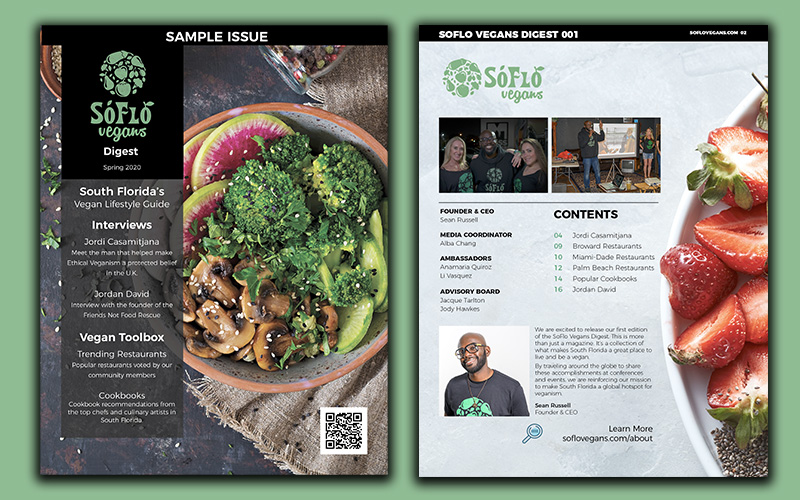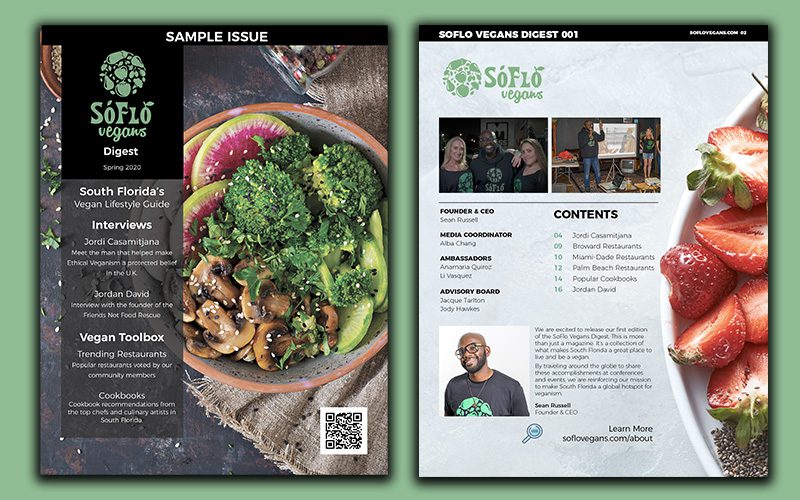 Get a glimpse at our digital guide to see if it's a good opportunity for your business.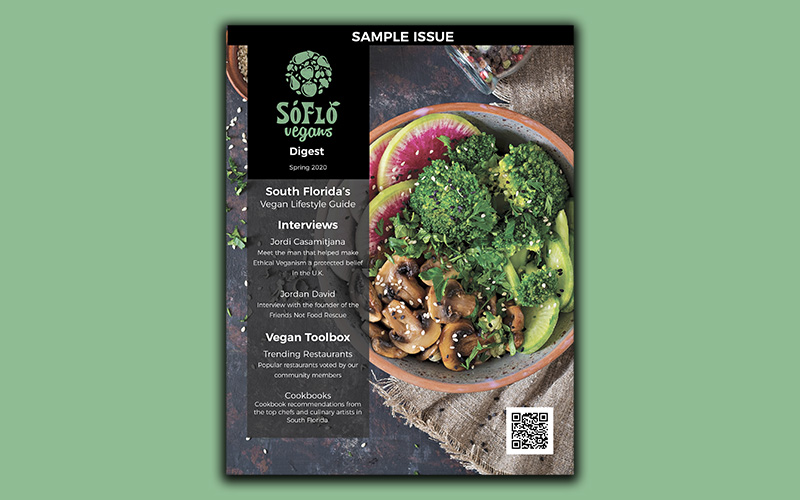 Local Vegan Guide
Your ultimate guide to being vegan in South Florida.
Digital Advertising Options
Choose the advertisement option that works best for your budget.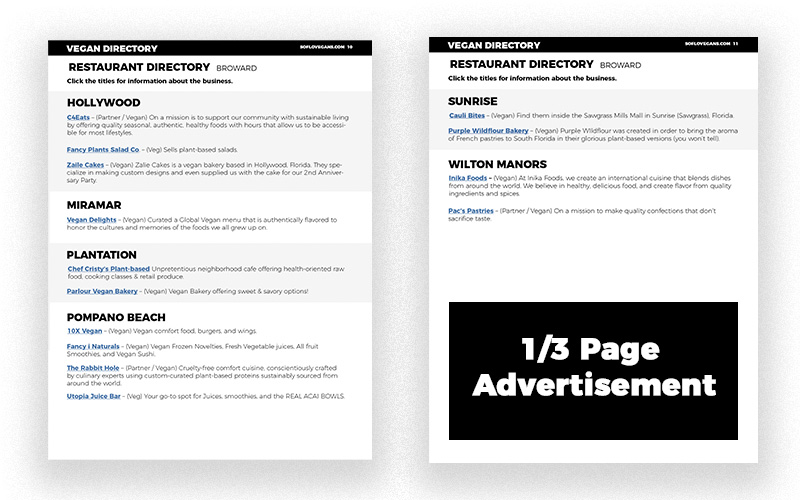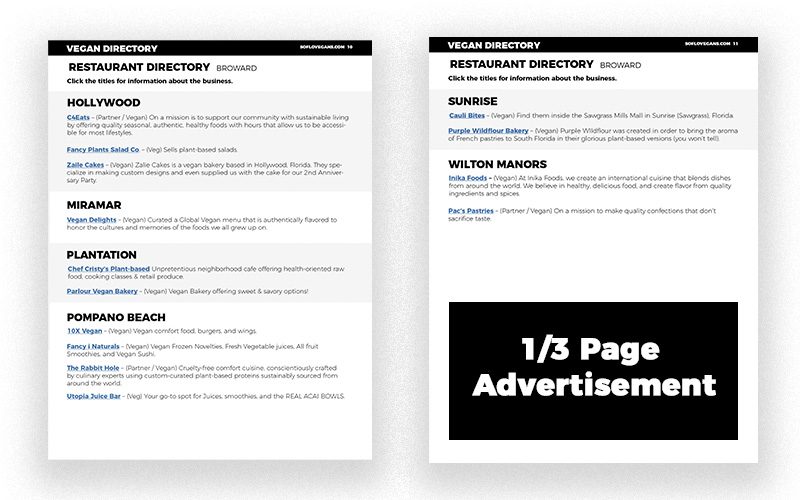 1/3 Advertisement
Appear in the bottom 1/3 of the page.
Limited to 10 slots
$350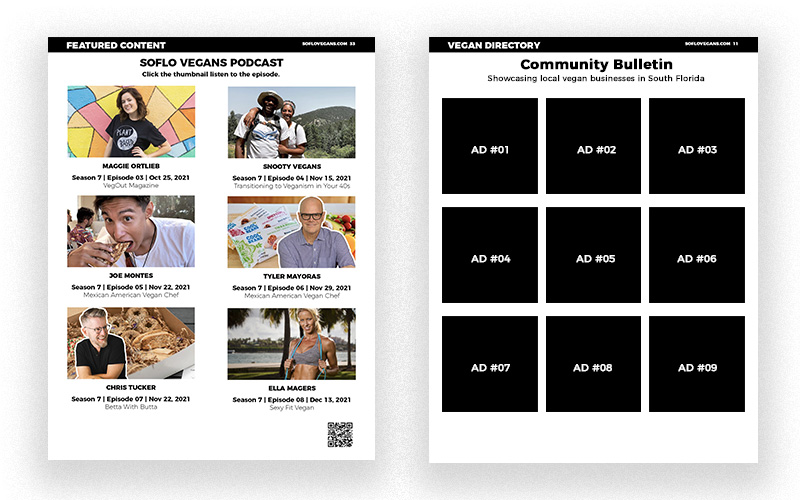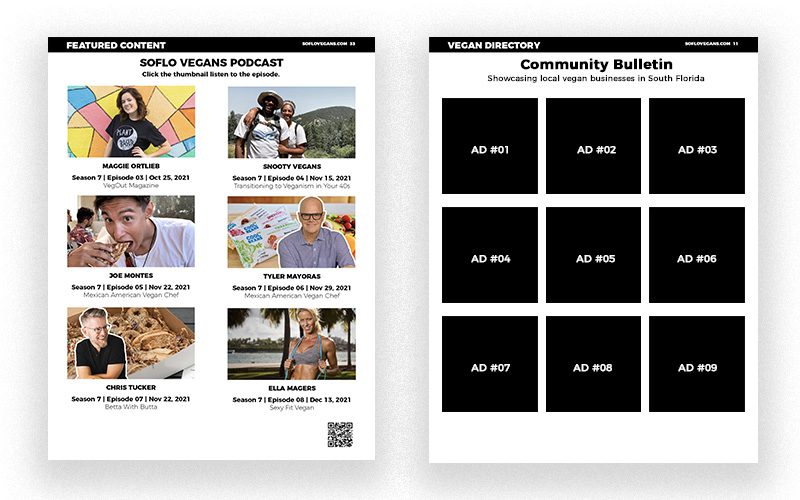 Local Advertisements
Available to vegan businesses in SoFlo
Limited to 18 slots
$150
Campaign Details
SoFlo Vegans Digest is shared at our booth through text codes, QR graphics, physical postcards, interactive activations, advertising, and partner promotions.
Partner Opportunity
Next Issue: Monday, May 2, 2022
Demographic: Vegan and pre-vegans
Estimated Reach: 25,000+ people
Printed Distribution (pending sponsor)
Marketing Strategy
LIVE event booth promotion includes postcard flyers, QR codes, and text messaging prompts for attendees to learn about your company
Instagram story shares
SoFlo Vegans Newsletters
Community Newsletter
Business Newsletter
Facebook, Instagram, Linkedin, and Twitter Posts
Reach