FTL Artwalk
SoFlo Vegans is holding it down for the vegan community at MASS District's FTL Artwalk. Join us for fun activations with local and national vegan brands. We also provide samples, giveaways, and resources for the community at our booth.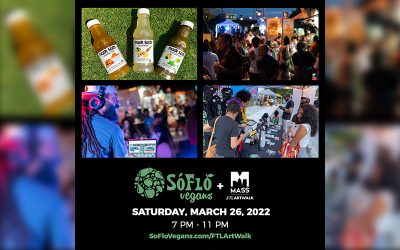 Join us for FTL Artwalk at MASS District on Saturday, March 26, 2022. This month we are partnering with Tiger Seed to provide free bottles for stopping by our booth. Learn more about the growing vegan movement in South Florida. We are also looking for volunteers, so...
Become a Partner
A big thank you to our sponsors and all of our partners. Already a partner, log in to access our Dashboard.
Community Matters
Learn how you can help SoFlo Vegans continue showcasing and supporting the vegan community in South Florida.