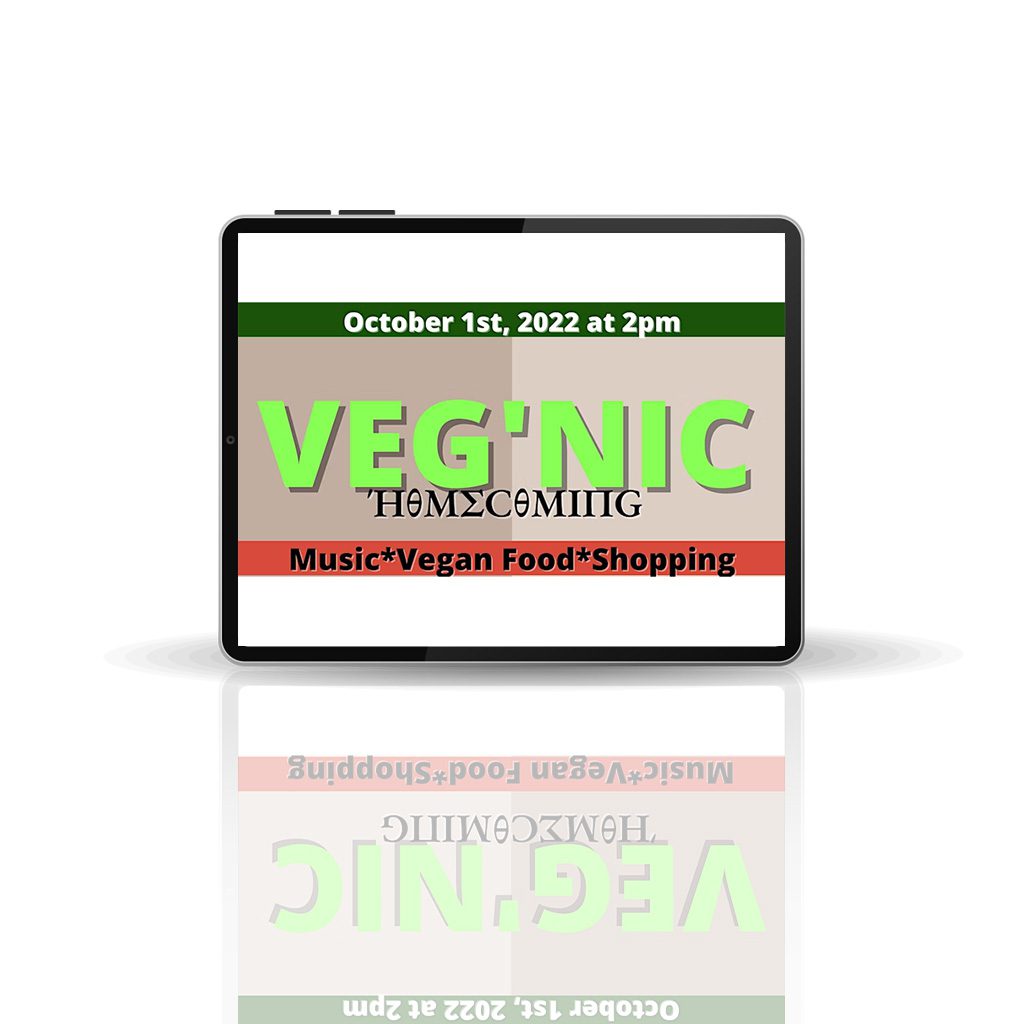 Veg'Nic Homecoming '22
Veg'Nic will be HOMECOMING themed! Come repping colors of your alma mater or fave college/university. Enjoy Vegan Food, DJ, Dancing & more.
VEG'NIC IS A VEGAN PICNIC HOSTED ON SATURDAY, OCTOBER 1ST !!!!!!!!!
@Ancestral Landing 624 NW 4TH Ave FT Lauderdale, FL 33311
The theme for this VEGNIC is HOMECOMING!!!! Come to Veg'Nic dressed to impress in the colors of your alma mater or fave college, university, or high school! No school is off-limits!
We here to EAT, VIBE, TWERK & HAVE A GOOD TIME!!!
Vegan Food Vendors
Live DJ
Merchandise
Twerk Contest
Homecoming Court
Give Aways
Live Entertainment
& More
Veg'Nic will feature some of your HOTTEST VEGAN CHEFS & INFLUENCERS: ANNOUNCEMENT COMING SOON!
Follow on Instagram for more information and daily updates:
@TheVegNic_
Veg'Nic is brought to you by @Ancestral Landing & Rollin Rhythm to give communities access to healthy dieting options, wellness activities and networking experiences all while encouraging cooperative economics in the community. Veg'Nic is held at @Ancestral Landing, a safe space in Ft. Lauderdale that is available for rent to the community. Rollin Rhythm is a skate class hosted in Ft. Lauderdale that brings health awareness to the community through roller skating to influence the importance of cardio and exercise.
Veg'Nic will be hosting their second party Saturday, October 1st. Veg'Nic will host many events in the future related to Health and Wellness, Healing, Community Outreach & more!
Follow on Instagram @TheVegNic_ for more information and updates