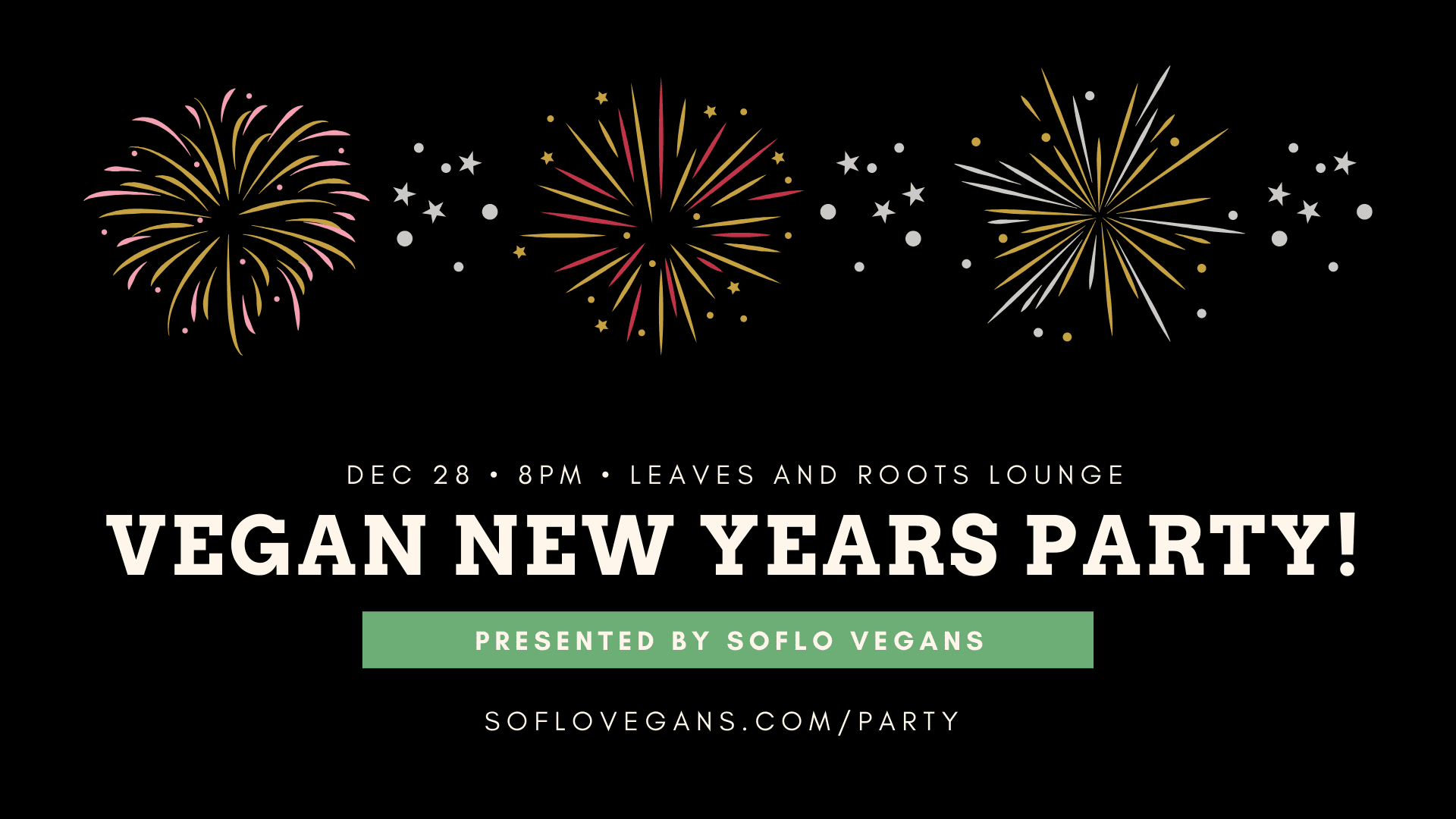 Vegan New Years Party!
Join SoFlo Vegans at the last Mass District Art Walk of the year in downtown Fort Lauderdale. Enjoy music, delicious vegan food, and opportunities to meet new and familiar friends.
Reserve on Eventbrite to be entered on our mailing list and for a chance to win some cool prizes.
RSVP on the Following Platforms to Help Build Attendance for our Vegan New Years Party