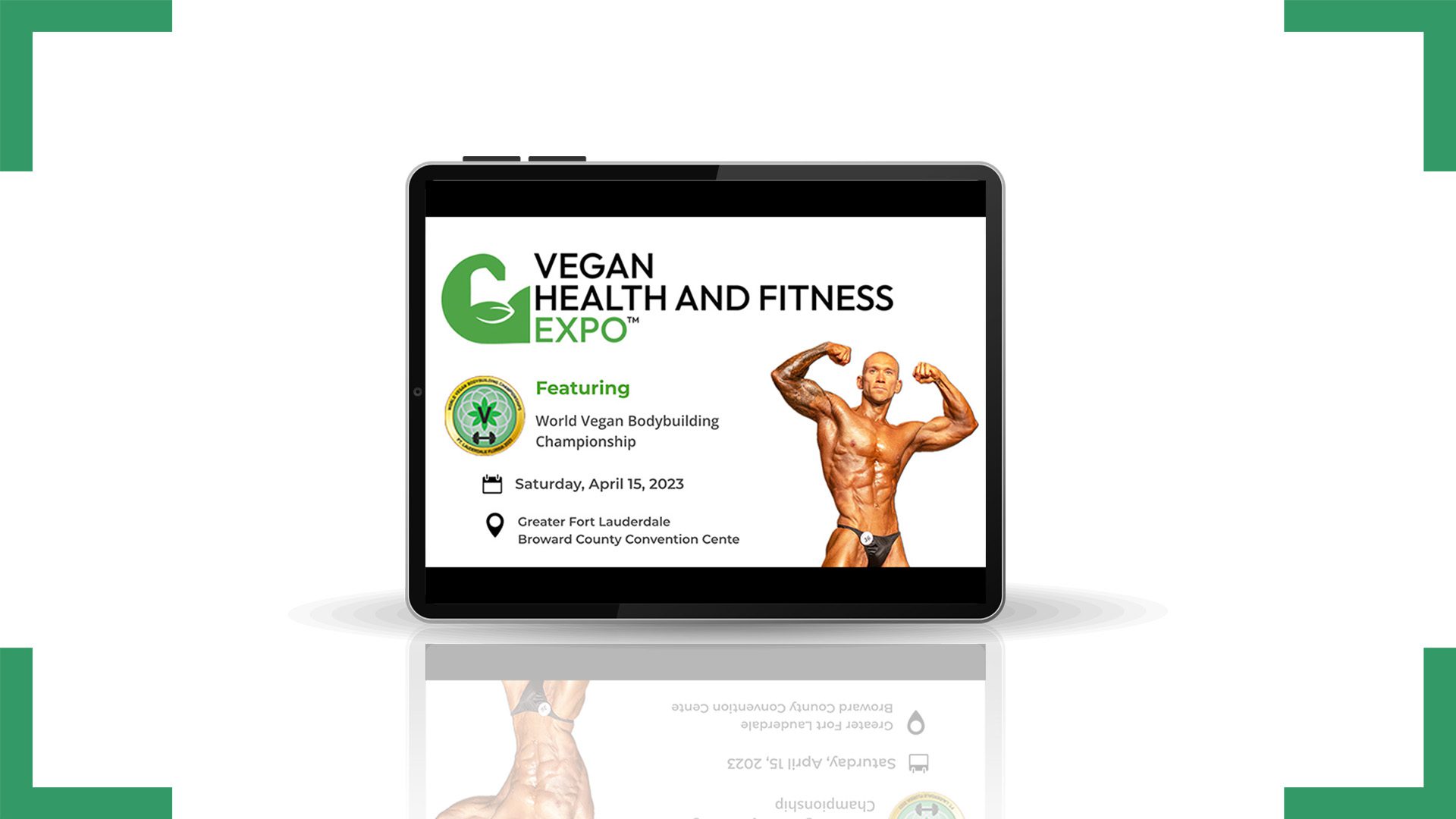 Vegan Health and Fitness EXPO
Clean Machine and SoFlo Vegans partner to give you a glimpse into the world of Vegan Health & Fitness. We showcase that the Vegan lifestyle is a healthy one, improves performance, and is beneficial for not only humans but animals and the planet.
The Vegan Health & Fitness Expo also features the World's Only All-Vegan, Natural Bodybuilding Competition. Free goodie bags and interactive exhibits for everyone. Try Vegan Nutrition products and delicious Vegan Food samples. Plant Based Doctors, Celebrities, Champion Vegan Athletes, and Health & Fitness experts will be there!
Digital Streaming: $25
Watch the World Vegan Bodybuilding Championship LIVE and On-Demand.
General Admission: $50
EXPO Access, Speakers, and World Vegan Bodybuilding Championship
VIP Admission: $75
EXPO Access, Speakers, World Vegan Bodybuilding Championship, Digital Streaming, VIP Gift Bag