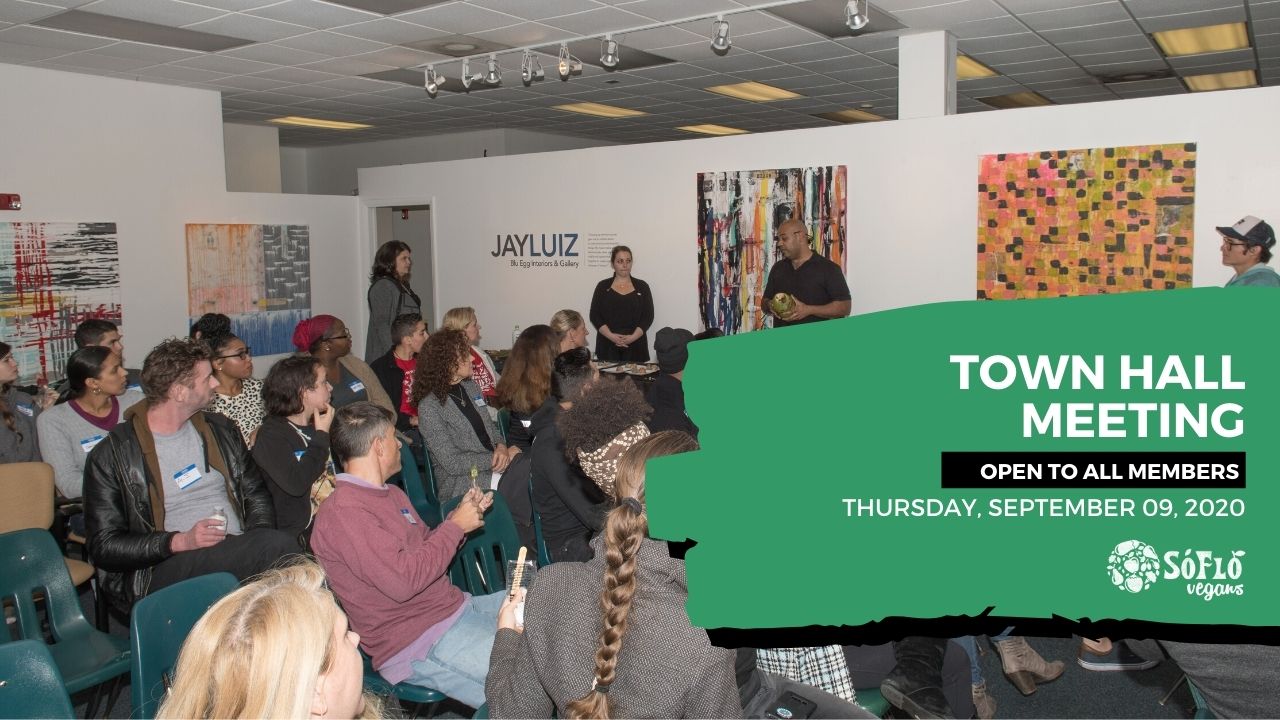 Town Hall Meeting | September 09, 2020
Join us for a members-only open forum discussion to see what's going on in our community and more importantly, how we can help support. Learn about the brand new Captains program and how you can become a leader in the SoFlo Vegans Community.
► DATE & TIME
Wednesday, September 09, 2020
7 PM – 8 PM ET
► LOCATION
Link to Zoom will appear on the Dashboard Wednesday, September 09.
► TOPICS
Suggest topics for the meeting by emailing [email protected] or post in the comments.
► SPECIAL NOTES
Sign up to become a member to attend this meeting. Membership is free and grants you access to unseen content, directories, and other perks.