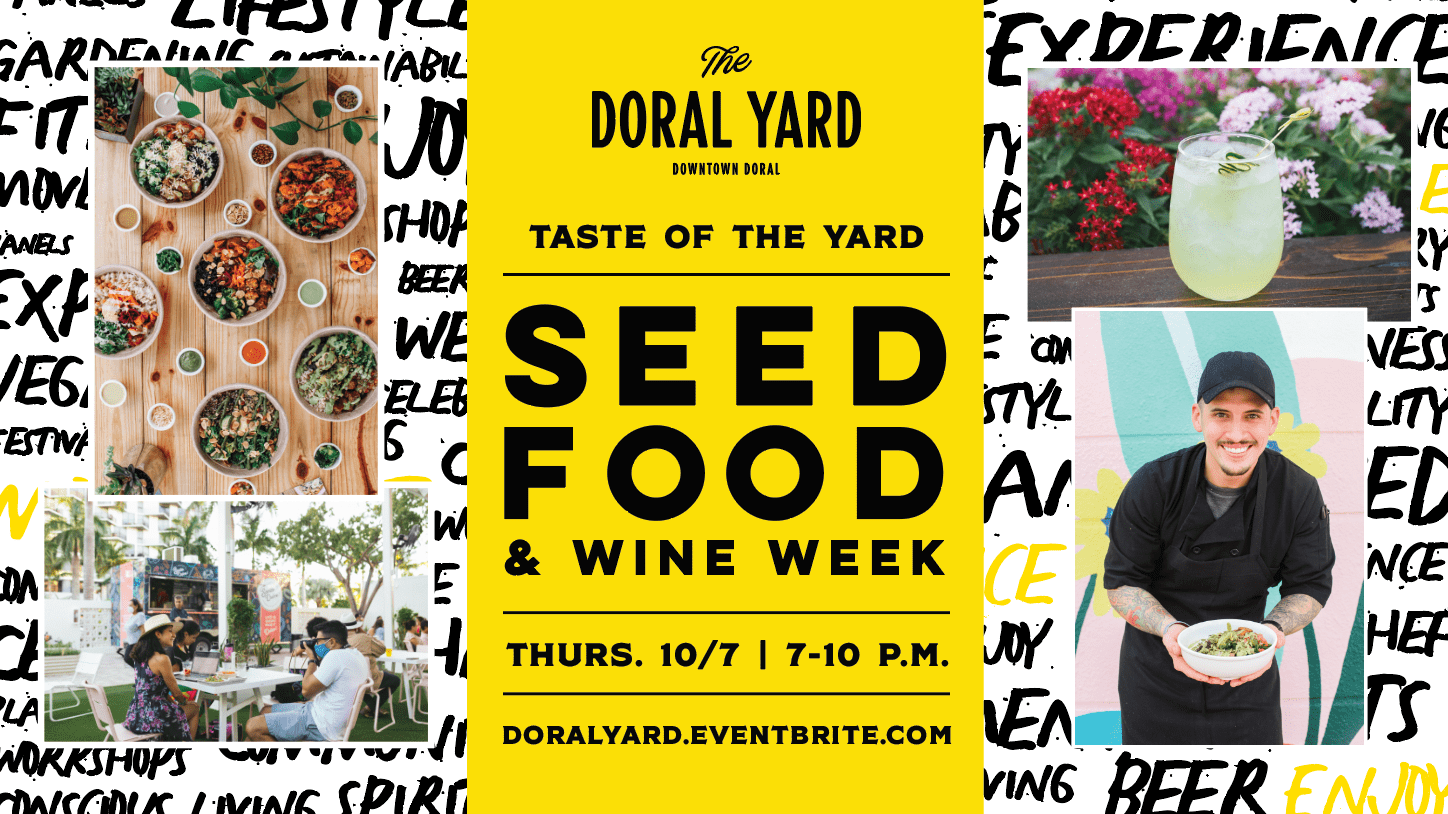 Taste of The Yard: SEED Food & Wine Edition
Join The Doral Yard for a special SEED Food & Wine edition of Taste of The Yard on Thurs. Oct 7 from 7-10 p.m.
The Doral Yard culinary vendors join SEED Food & Wine's plant-based movement for one tasty evening on Thursday, October 7th. Dine around The Yard, enjoying creative food and drink for this one-time occasion, while enjoying live music in our Backyard!
Tickets include 5 offerings from around The Doral Yard!
The Bar at The Yard – Berry Good Cocktail featuring Ketel 1, grapefruit oleo, lemon, simple syrup, strawberry infused Campari and topped with Prosecco
or Mocktail
YIP – Two Veggie Dumplings
della bowls -Mini Doral Bowl
della bowls – Dulce de Leche Macaron or Chocolate Chip Cookie (both gf)
un pollo – Arepita with jackfruit Mechada, and cashew cheese
Barbakoa by Finka – Wok-Fired Okra / Kimchee Lime Sauce / Cashews