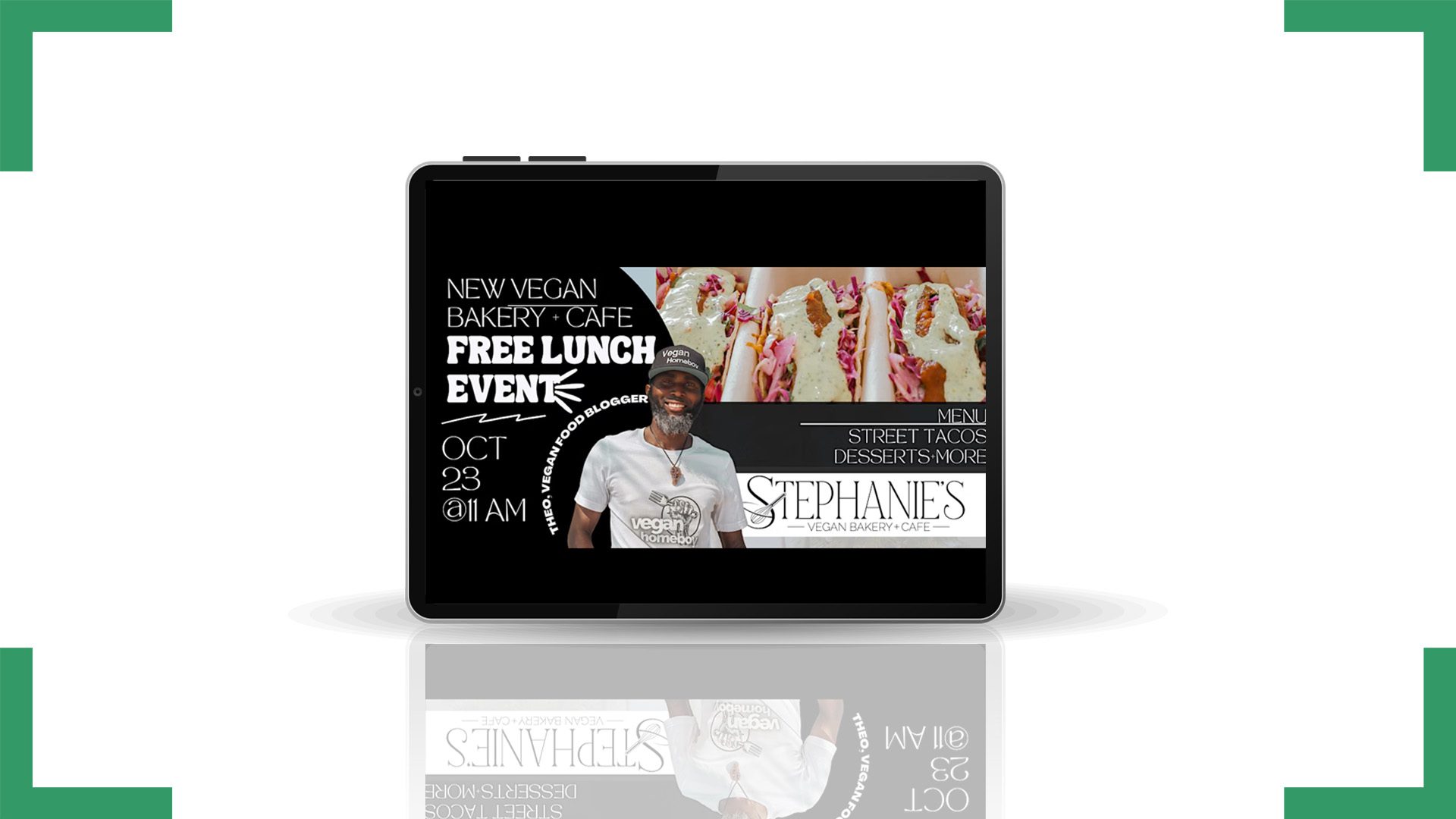 Tacos, Drinks & Vegan Chats
Enjoy a Delicious Vegan Sunday Brunch with Stephanie's House Specialty Non-Alcoholic Drinks, Street Taco's, and Vegan Chats & more!
Featured guests:
Theodore Edwards | Known as Vegan Homeboy on IG @veganhomeboy_
Thomas Sinner |Hydration Educator, Health + Wellness Coach IG @thomas_sinner
About Theodore @Veganhomeboy_For the last 12 years, my Vegan Lifestyle has been the most challenging yet rewarding lifestyle change I've ever made. With this lifestyle, I managed to lose over 100 pounds, decrease my severe Eczema, and improve my struggles with my asthma. Our mission as your Vegan homeboy is to motivate my community to improve their eating habits by going plant-based while enjoying the best Vegan foods our South Florida Vegan Community offers.
About Stephanie's Vegan Bakery + Cafe
"Stephanie's vegan bakery + cafe is a family-owned business located 1 mile away from Fort Lauderdale Beach. Specializing in comfort foods, Stephanie's has a large range of fully vegan items from Coffee, Empanadas, and Pastelitos to Sandwiches, Salads, Smoothies, and so much more."