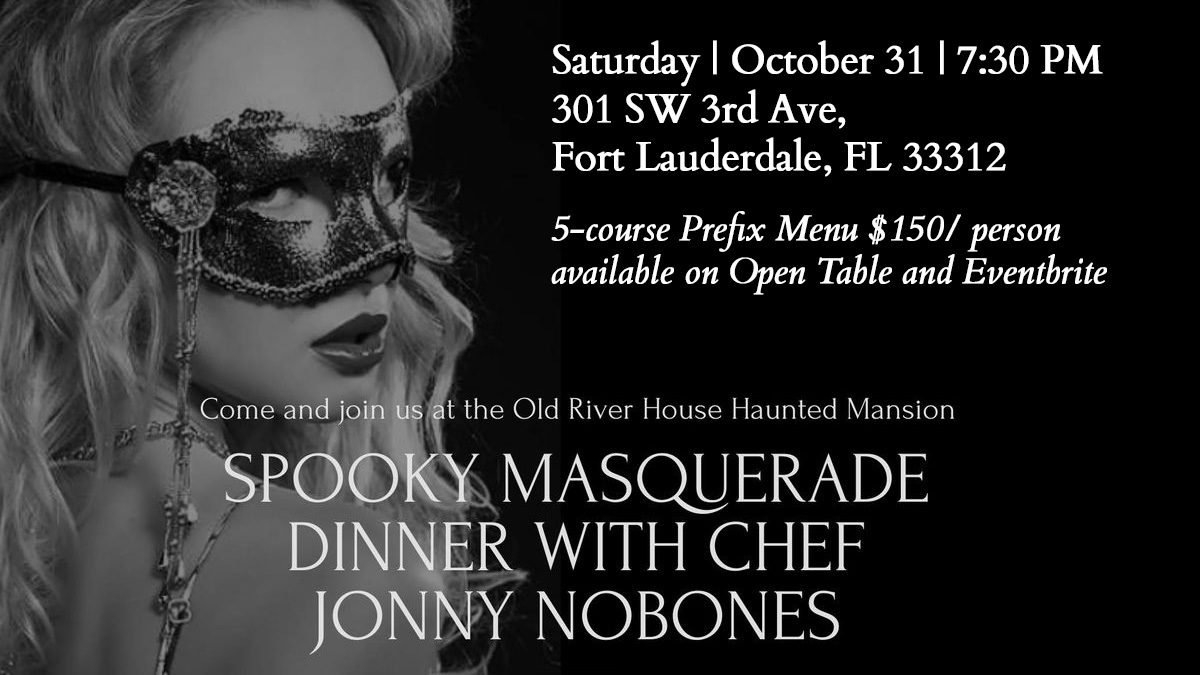 Spooky Masquerade Dinner at The Haunted Mansion
Calling all of you Mortals!
Throw on your best Scary/Sexy Masquerade attire and come join us at the Vegan Village Haunted Mansion for our Spooky Masquerade Dinner Extravaganza. Master Chef Jonny NoBones will be preparing an unprecedented spine-chilling Five-course Spooky Food Vegan Menu. Blast your Halloween evening up a notch by stepping into The Haunted Mansion. x☠x☠
Welcome Spells and Hordourves will begin at 7:30 pm, one dinner seating at 8:00 pm.
Keep your thirsty goblins away by continuing your night at our outdoor lounge after the event.
Entertainment being offered will include Tarot Card Readings, Haunted Mansion Tours, Music, and More.
Tickets are available for $150 a skull.
—-
Note: SoFlo Vegans is partnering with Jonny NoBones to help promote the event. If you have any questions please contact the restaurant directly.
Questions? Don't be afraid. Contact us at [email protected] or give us a call at (954) 233-2667.
See you there x