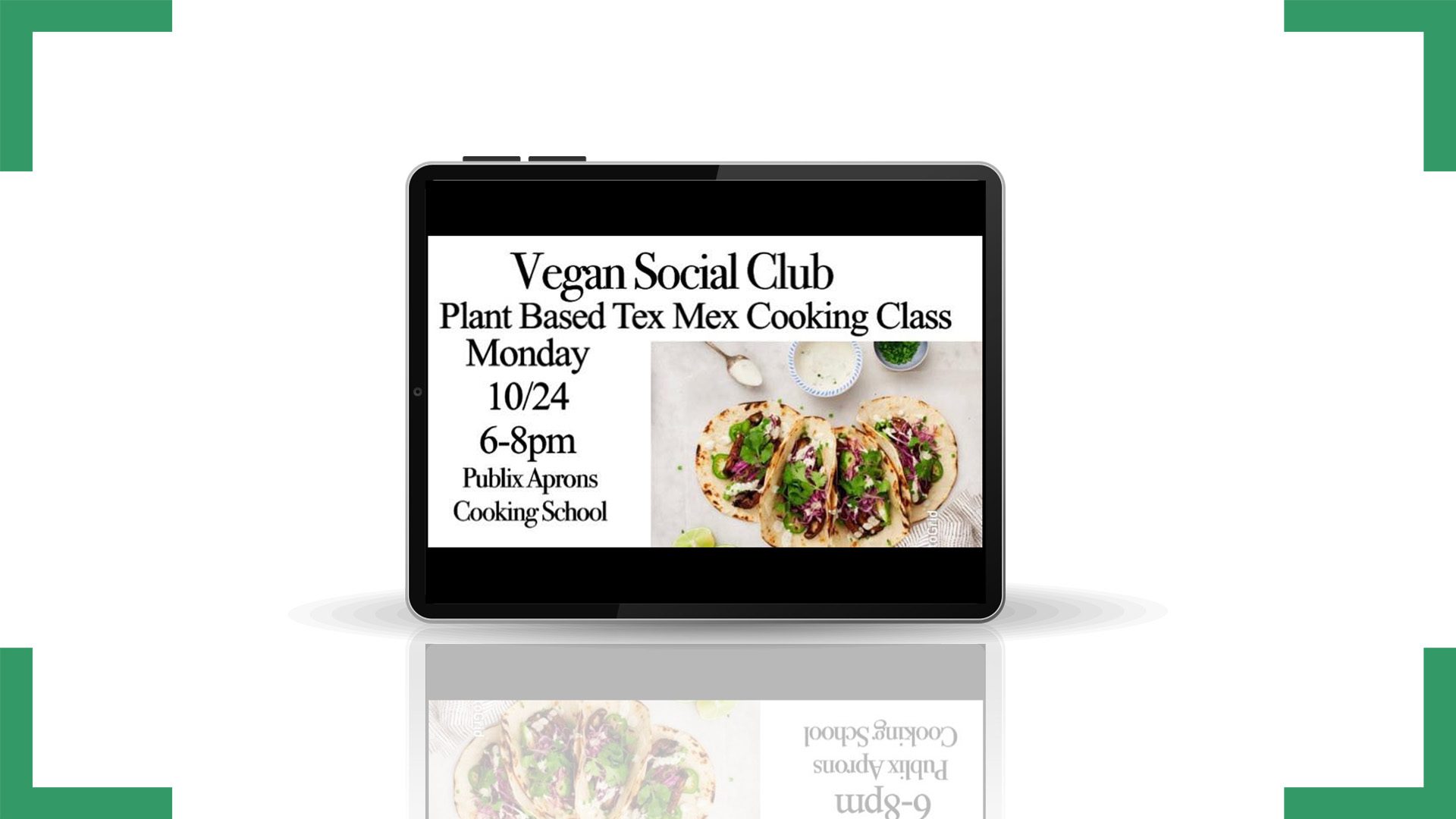 Plant-Based Tex-Mex Cooking Class
Join Vegan Social Club as they host a Plant-Based Tex-Mex Cooking Class at Publix Apron's cooking school.
This one is located at 1181 South University Drive in Plantation, Florida. The cost is $60 and includes a fully hands-on cooking class, and a meal served with wine or soft drinks.
The link to purchase tickets is here.
Classics from South of the Border with an American twist—-all plant-based.
Yes, plant-based is surprisingly delicious and may even be better for you. This class starts with a cool beverage to soothe the soul and finishes with a flurry of bold flavors and surprising options.
This is a hands-on cooking class.
Class menu:
Almondmilk Horchata
Portabella Tacos
Veggie-Based Refried Bean Burrito
Veggie-Based Green Chile with Cilantro Rice
Almondmilk Arroz con Leche (Rice Pudding)
What to expect:
This class is for adults 18 years of age and older only. No children are allowed unless otherwise specified.
Wine is sampled with each course, but you must be 21 years of age or older to drink alcoholic beverages. Drink responsibly.
This is a hands-on cooking class. Practice makes perfect, so roll up those sleeves! Master new skills as you work side by side with our chefs to create an amazing meal.