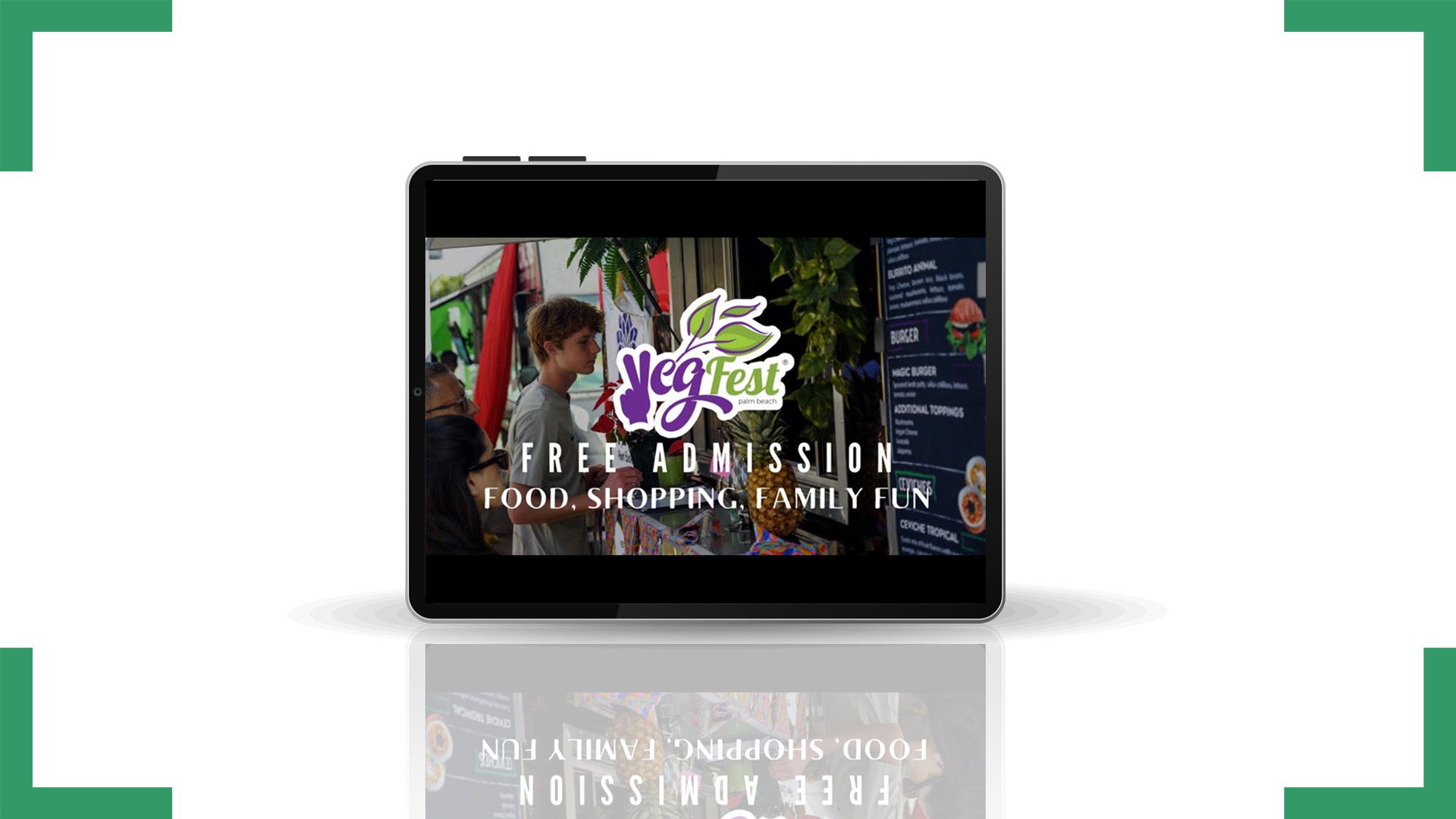 Palm Beach VegFest
Palm Beach VegFest is a free outdoor vegan festival! Free parking in city-owned garages. Family-friendly. Bring a picnic blanket, a reusable bottle, and your APPETITE! We can't wait to see you at Mizner Park Amphitheater ?
Thank you! www.pbvegfest.com
*Only service animals are allowed. No pets.
Palm Beach VegFest is a 501c3 nonprofit organization and our mission is to bring you delicious and local plant-based food and educate our community about the benefits of healthy eating.
It's not just food! There will be a variety of vendors selling yoga apparel, tea, essential oils, jewelry, skincare, crystals, and more.
Vendor booths and food trucks start at $400 per space, for early registration. Price increases one month before every event.
Registration closes one week before each event. Vendors must use weights to secure their tents. No stakes.
We do not offer exclusivity.
Limited electricity is available for vendors on a first-come, first-serve basis.
All payments are non-refundable. Prices are non-negotiable.
Palm Beach VegFest Schedule
​
Meyer Amphitheater, West Palm Beach
November 13th | January 22nd
Mizner Park Amphitheater, Boca Raton
December 18th | March 19th
Mizner Park Amphitheater does NOT allow pets.