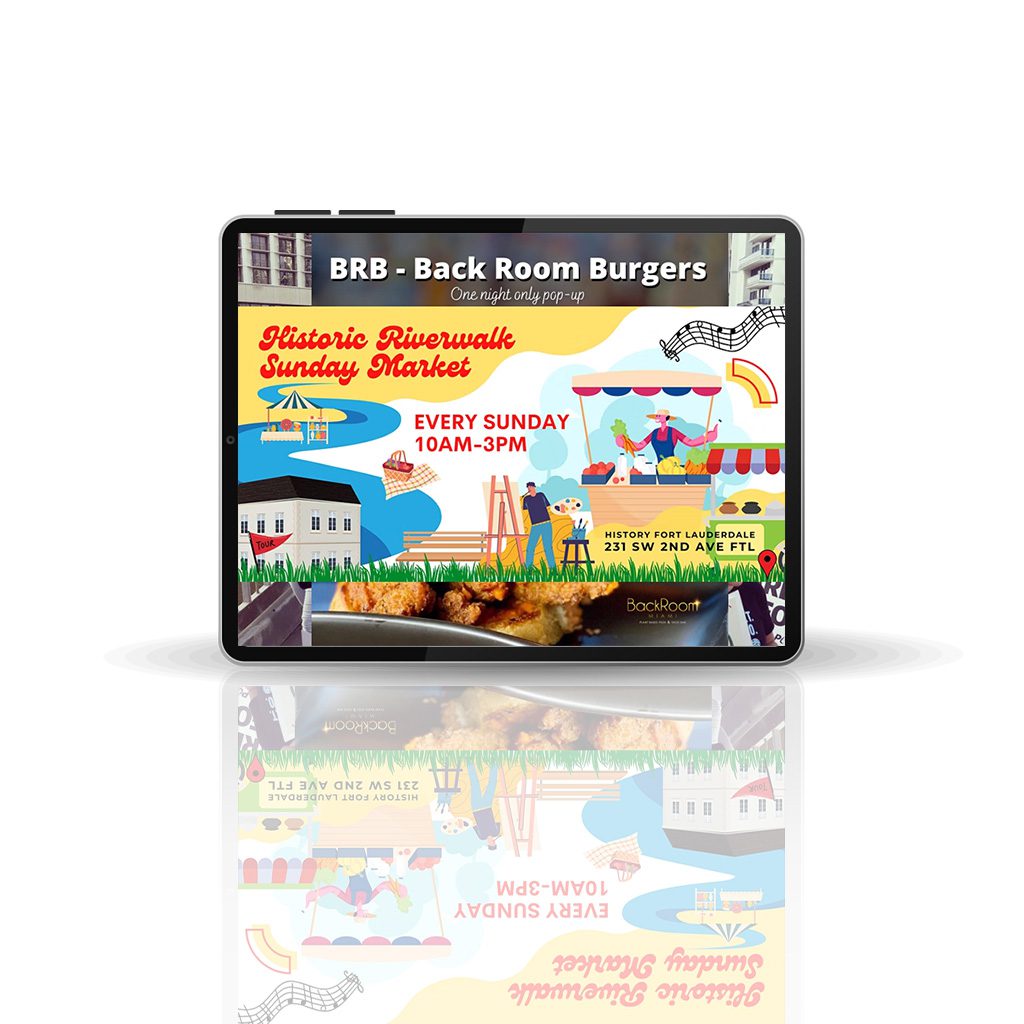 New River Sundays – Historic Riverwalk Sunday Market
NEW RIVER SUNDAYS – HISTORIC RIVERWALK SUNDAY MARKET
History Fort Lauderdale Museum – Tours and Community Pop Up
SUNDAY, AUG 7, 14, 21, 28 | EVERY SUNDAY
Jazz Brunch; First Sunday – AUG 7 / SEP 4
VEGAN Brunch Jam AUG 14 / SEP 11- VEGAN VENDORS WANTED! VEGAN-Friendly Market
Special Guest DJ Ephniko (Veg Night Out, #MASSDistrict Artwalk, NoMi Art Walk, Urban Jungle)
INTRODUCING: #SoulCareSessions – Immersive Wellness Workshops @10:30AM
Hosted by Lili @Lightingblooms (8/14 & 8/21)
OFFICIAL MARKET HOURS 10AM – 3PM (Wind Down to 5PM)
____
DONATION BASED ACTIVATION ON MUSEUM HISTORICAL GROUNDS
10 X 10 ft TENT VENDOR ( $75+ ) | FOOD POP UP ($100+) | TRUCKS ($150) – Entertainment Food Court
VIP Vendor 20% discount offer – RSVP for a Month – Email for details!
Includes Weekly / Monthly VIP Perks & Media Spotlights, Free or Discount Parking Spots
VENDOR REGISTRATION – ACCEPTING SEPTEMBER APPLICATIONS!
FREE RSVP – $5 ALL-DAY Garage Parking
Street and Parking garages within a few feet!
____
JUST ADDED!!!
Open Air Market / Pop Up Vendors / Museum Activations & Tours / Entertainment Themes / Food Trucks & Tents or Non-Tent options
VENDORS & SPONSORS: Ability to set up Brand Rep station providing samples or gift bag coupons. Branded vendor stations. Includes media promo by event partners and marketing boost.
COMING SOON: Immersive Wellness Workshops, Farmers Stand, Vegan Courtyard
Right off the Brightline FTL Station near Las Olas & Broward Blvd., Railroad Crossing bridge access behind the Society Building and The Wharf FTL!
Contact: newriverwalksundays@gmail.com