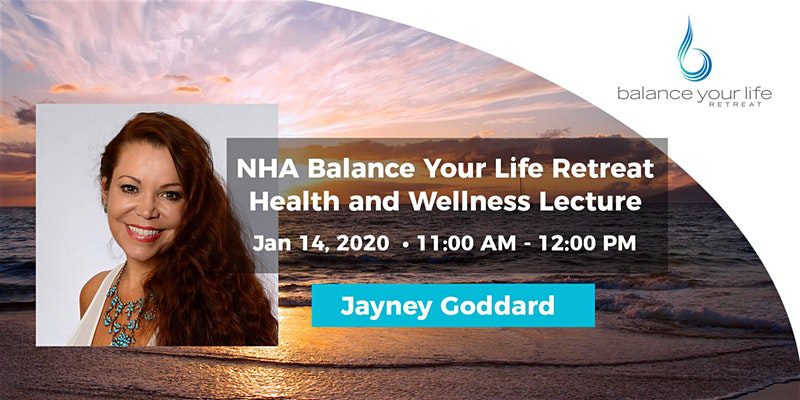 Jayney Goddard Health and Wellness Lecture
Jayney Goddard will be speaking for the Health and Wellness lecture at Balance Your Life Florida.
About this Event
The 2nd Annual NHA Balance Your Life Health Retreat is taking place in January and Balance Your Life wants to invite you to join Jayney Goddard for the lecture,
Grow Younger NOW by Harnessing the Age-Rewind Power of Love, Happiness, Kindness and Compassion.
This is event is located at the beautiful oceanfront Wyndham Deerfield Beach Resort.
Sunday, January 14, 2020
11:00 AM – 12:00 PM