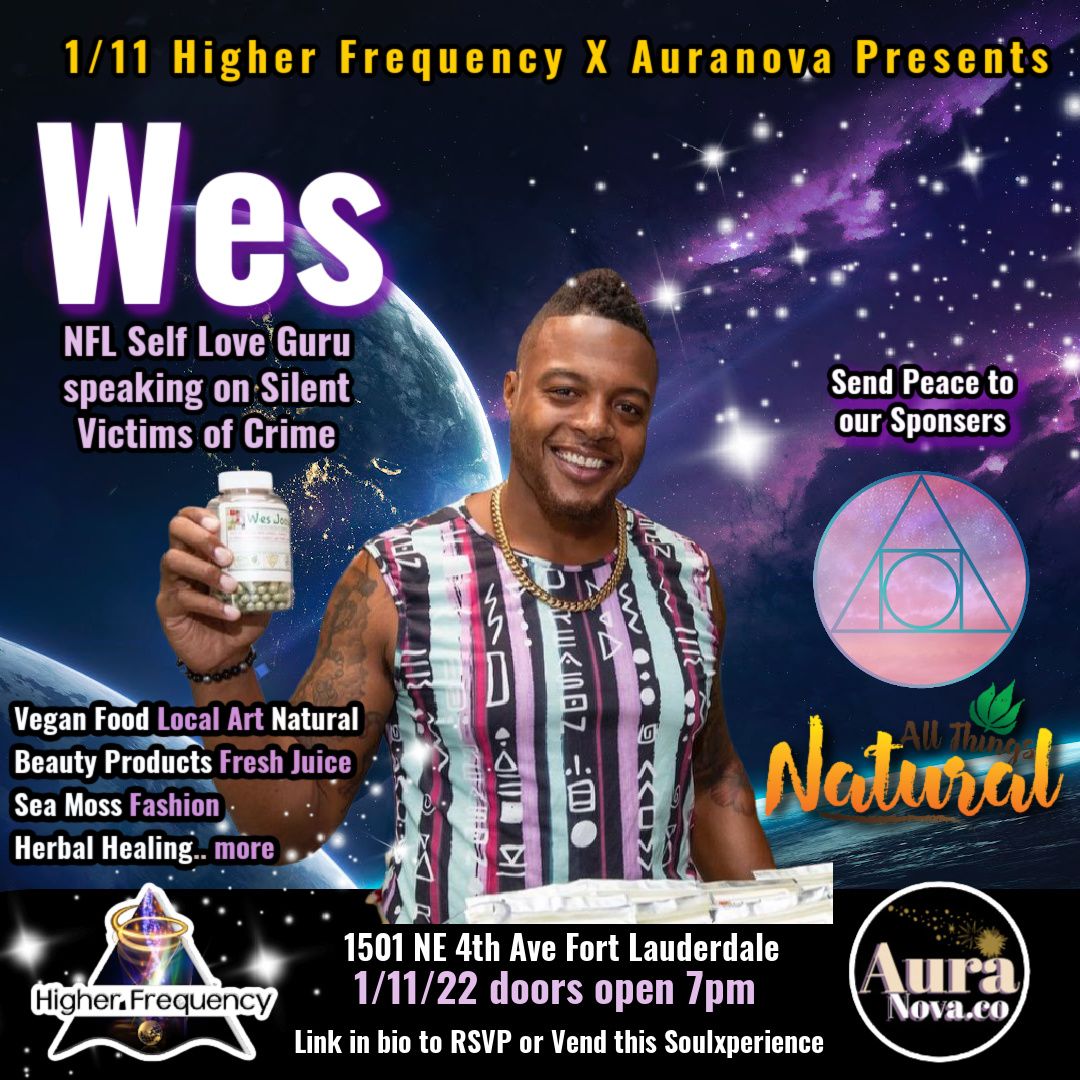 Higher Frequency
We are uplifting this Event with a fantastic activation to gather the creative community.
Higher Frequency is FINALLY coming to Ft. Lauderdale!
Join us for an incredible open-air, after-dark experience hosted at vibe hotspot "The Aura Market" located at Zen Mind Space Wellness Studio.
Together, the energy will be heightened through music, art and art workshops, holistic vendors, hand-crafted elixirs, and SOUL food collaborations as we build the momentum toward 11:11 PM – A frequency boost never felt before with a powerful guided meditation led by Fab C aka GoGreen Fashionista.
We will participate with creative art, a single line vibration art activation, consisting of art with 1 brush long branch handle and the end has a brush tip attached… which will allow people to paint with a longer distance to feel their aim on sensibility through their body vibration this creates a unique line of alignment from mind and body and allows the creator to feel and create a natural streamed line feeling abstract approach.
Also, raising consciousness through cosmic readings and more will be Aura Market founder SuperNova Jazz's "Astro Talks". Come FEEL the inspiration and raise your vibrations for the year ahead. Everyone is welcome. Official Hours: 7 PM – 12 AM
Spotlight Performances and Mini-Wellness Seminars:
Tiff Boom: The Positive Poet
Wes: NFL Self Love Guru speaking on Silent Victims of Crime
Midia: Creative Coach Speaking on Self Expression
Location