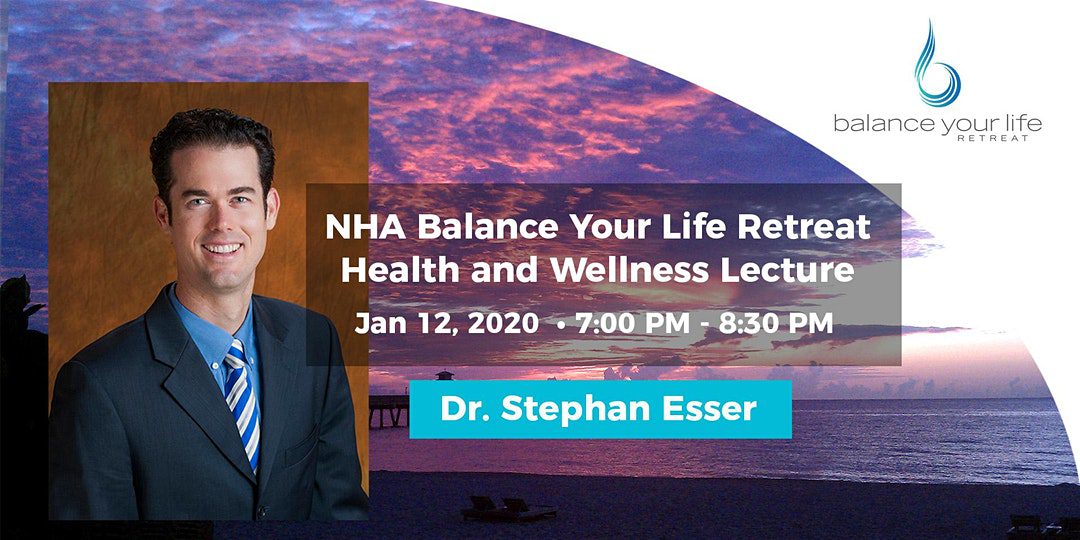 Dr. Stephan Esser Health and Wellness Lecture
Dr. Stephan Esser will be speaking for the Health and Wellness Lecture at Balance for Life Florida.
About this Event
The 2nd Annual NHA Balance Your Life Health Retreat is taking place in January and Balance Your Life wants to invite you to join Dr. Stephan Esser for a lecture about The Power Of Personal Choices. How We Got Here, What You Can Do, The Path Forward. This is event is located at the beautiful oceanfront Wyndham Deerfield Beach Resort.
Sunday, January 12, 2020
7:00 PM – 8:30 PM
Dr. Stephan Esser – The Power Of Personal Choices. How We Got Here, What You Can Do, The Path Forward
Admission is Free