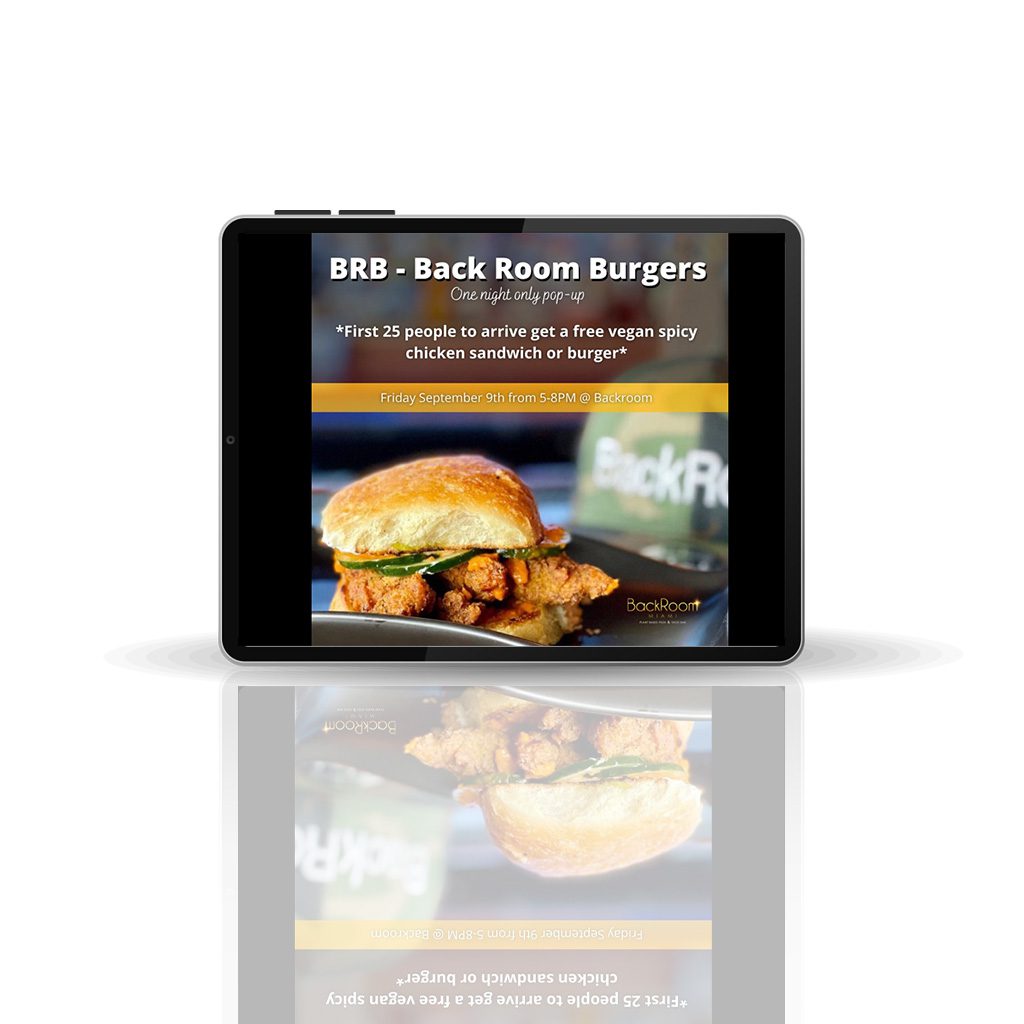 BRB – Backroom Burgers Pop-up
BRB – Just like we said we would be?
As part of our new expansion model, we will be launching our plant-based fast food concept called Backroom Burgers, also known as BRB??
We wanted to let our community in on the secret and share it with you all before it hits other cities with this one-night-only popup at @backroom on Friday, September 9th from 5-8 PM
The first 25 people to arrive will get a free vegan spicy chicken sandwich or burger so be sure to arrive early?