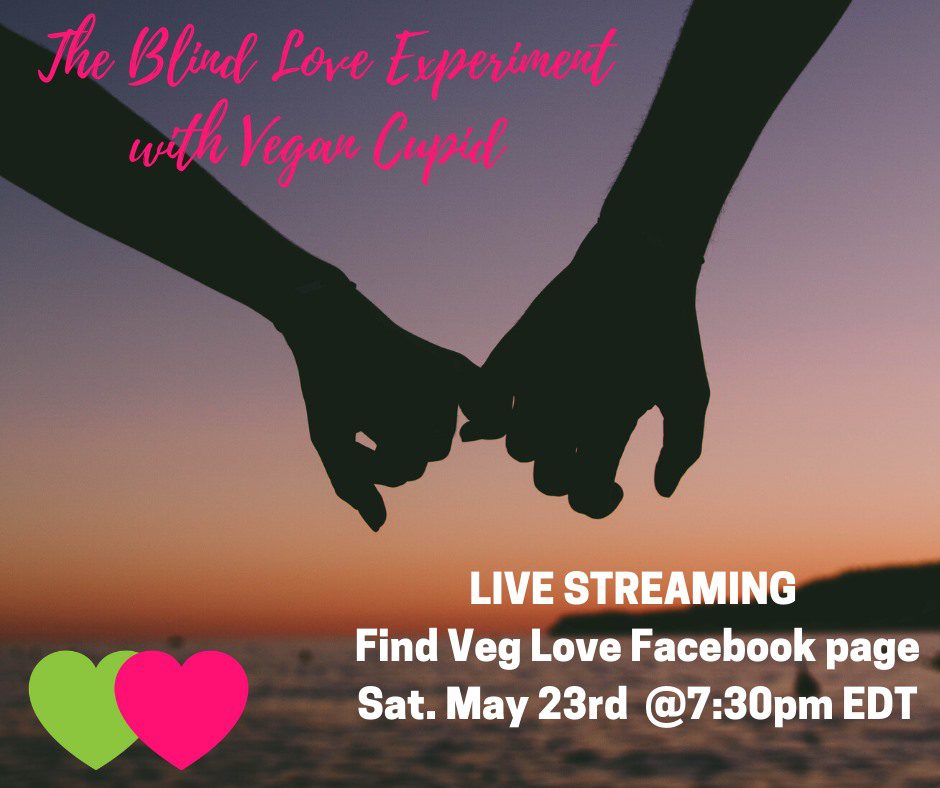 Blind Veg Love Experiment with Vegan Cupid
The Blind Love Experiment with Karine aka Vegan Cupid & Carolyn Scott-Hamilton aka The Healthy Voyager
***Tune in to the Find Veg Love facebook page to watch live! ****
Is it possible to develop a connection with someone without seeing what they look like?
What happens when we remove the sight part of "love at first sight"? When we stop "judging a book by its cover", and we take the time to get to know someone on a deep level without any judgments about their body?
I want to find out and will be testing if love can come without first sight by doing a Facebook Live from the Find Veg Love page with 1 bachelor and 3 potential matches on Saturday May 23rd @730pm EDT.
The show will also be airing on the Plant-Based Network a few days later.
I already pre-screened and selected 3 matches, and you'll watch live as the bachelor interviews them and gets to know them (without any idea what they look like). At the end, he'll decide who is the match that lights his fire the most. Only then will they see each other for the first time!
Tune in so you can watch as it all unfolds in front of your eyes, cast your vote for your favorite single, and help the bachelor decide who he should pick!
Tell your friends to also tune in, they won't want to miss this.
To learn more about Vegan Cupid check out: https://findveglove.com/matchmaking