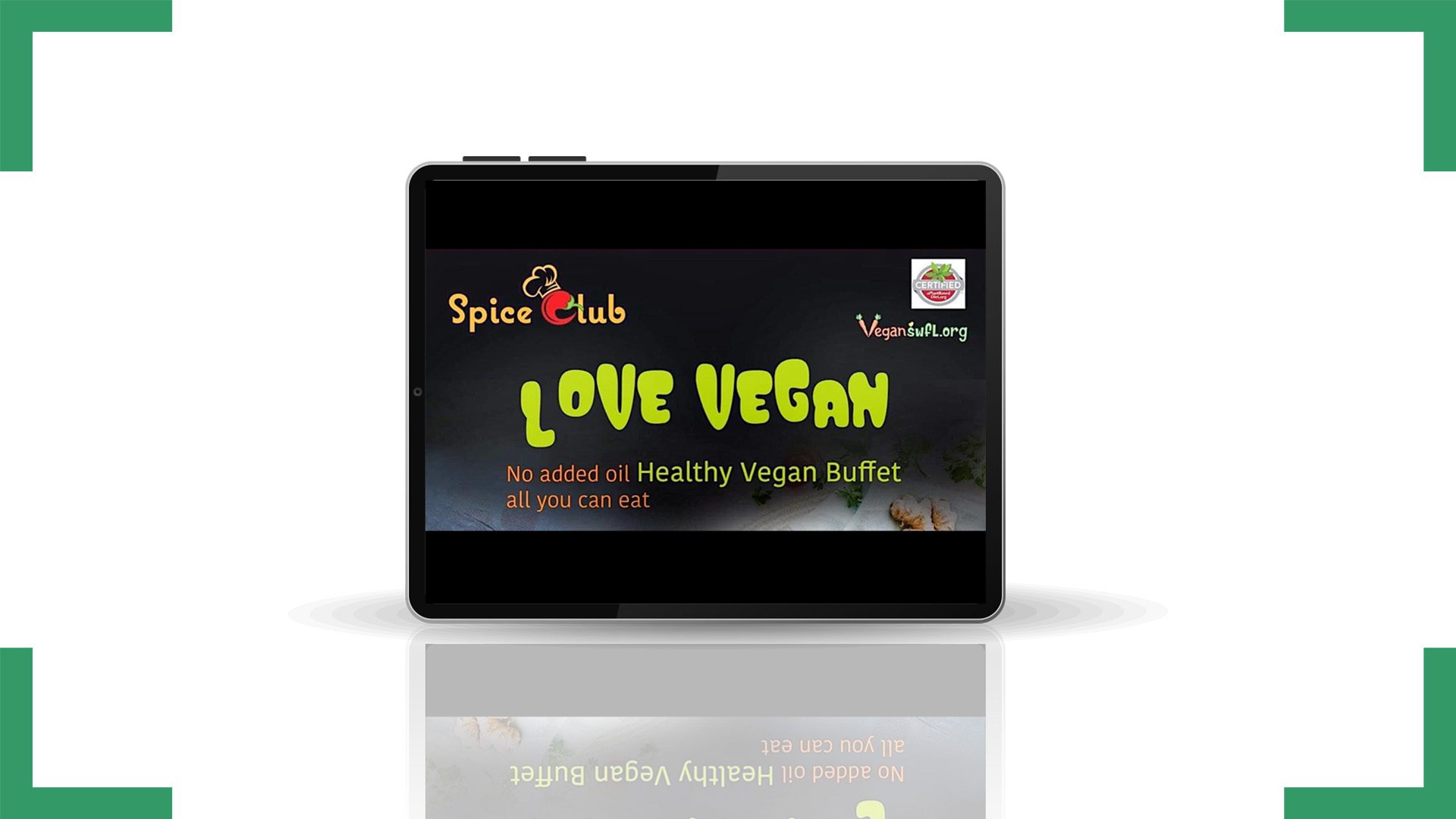 All-You-Can-Eat Health Optimizing INDIAN FOOD Dinner Buffet @ Spice Club!
OUR SPECIAL ANNUAL EVENT IS BACK!!! This event is presented by our 501(c)(3) non-profitaPlantBasedDiet.org. All Food is CERTIFIED aPlantBasedDiet.org "Healthy Vegan Food" ( more @ http://HealthyVeganFood.info ) with No Added Oil 🙂
Space Is LIMITED, so please RSVP here in Eventbrite for everyone + ONLY IF YOU ARE A PARTY OF 4 OR MORE call Spice Club, Fine Indian Cuisine restaurant @ (239) 454-5400 to make your Reservation & Get On The ALL VEGAN BUFFET List so a table will be held for you.
Here's last year's Vid so you can see what it looked like in 2021: https://www.youtube.com/watch?v=QJYY5xTL8AY
Price Per Adult is JUST $25, kids under 9 are half price + no cost for kids 3 and under. A portion of the proceeds go to our aPlantBasedDiet.org 501(c)(3) non-profit (our ALL VOLUNTEER org that hosts our Annual SWFL Veg Fest + related events)… so your entry fee is Tax Deductible to the full extent of the law! 🙂
*** To Clarify This Event Features Food With NO ADDED OIL. So many foods today contain added oil and make it very unhealthy for the human body. Many plant foods contain natural oils. We want to help folks live a healthier lifestyle so all food at this event will not contain oil as an added ingredient and will also not be cooked in liquid oil. If you have any questions please send us a PM, comment here and/or join our FB Group: http://SWFLlifestyle.org*** ALSO NEW FOR THIS EVENT… All food will be prepared with MINIMUM salt. There are salt shakers on the table so please feel free to add salt to taste, if needed. This setup allows us to offer a low sodium restaurant meal for folks that need to reduce salt intake. ***
Most all food at restaurants has added oil and no one else is doing healthy events like these… this is a learning process and we keep refining these events to make them better each time. Thanks for your support! 🙂
Please SHARE & INVITE Your Friends… this is the perfect opportunity for your carnivore foodies to get a "taste" of veganism LOL
Please consider making a tax deductible donation to our 501(c)(3) non-profit by clicking HERE: www.paypal.me/aPlantBasedDiet
Please also be sure you're in our local group to find out about more events like this: http://VeganSWFL.org – Fort Myers – Naples – Cape Coral – Punta Gorda – Sarasota
ALSO
These events typically feature about 10+ different entrees in addition to many more sides and desserts!!
This food is also truly GUILT FREE!! How is this possible? Because all the food meets the CERTIFIED "Healthy Vegan Food" standards. They are…
ZERO Animal Products
Whole Plant Fiber
ZERO Added Salt / Sodium ( salt shakers will still be available at the tables )
ZERO Added Oil
ZERO Added Processed Sugar
ZERO Alcohol ( in the prepared food however alcoholic drinks are available to purchase in the restaurant )
More info on this food standard can be found @ http://HealthyVeganFood.info
The Price Per Adult is JUST $25, kids under 9 are half price + no cost for kids 3 and under.
Please Invite All Folks You Know That Are #vegan #plantbased or Just Curious About The Lifestyle + Anyone You Know That's Interested In Health Optimization!! See you there and get ready for FUN!!
*** Please note we will have one item in the buffet that does not meet the "Healthy Vegan Food" Certification… the Samosas. We know Samosas are a crowd favorite for folks attempting to transition to Health Optimization by giving up animal products so we've included it for that purpose.
*** Most of the entree dishes will be medium spice, with a few hot spice, and a few mild spice
*** We expect two dessert selections made without added processed sugar utilizing either maple syrup, dates, or agave nectar.