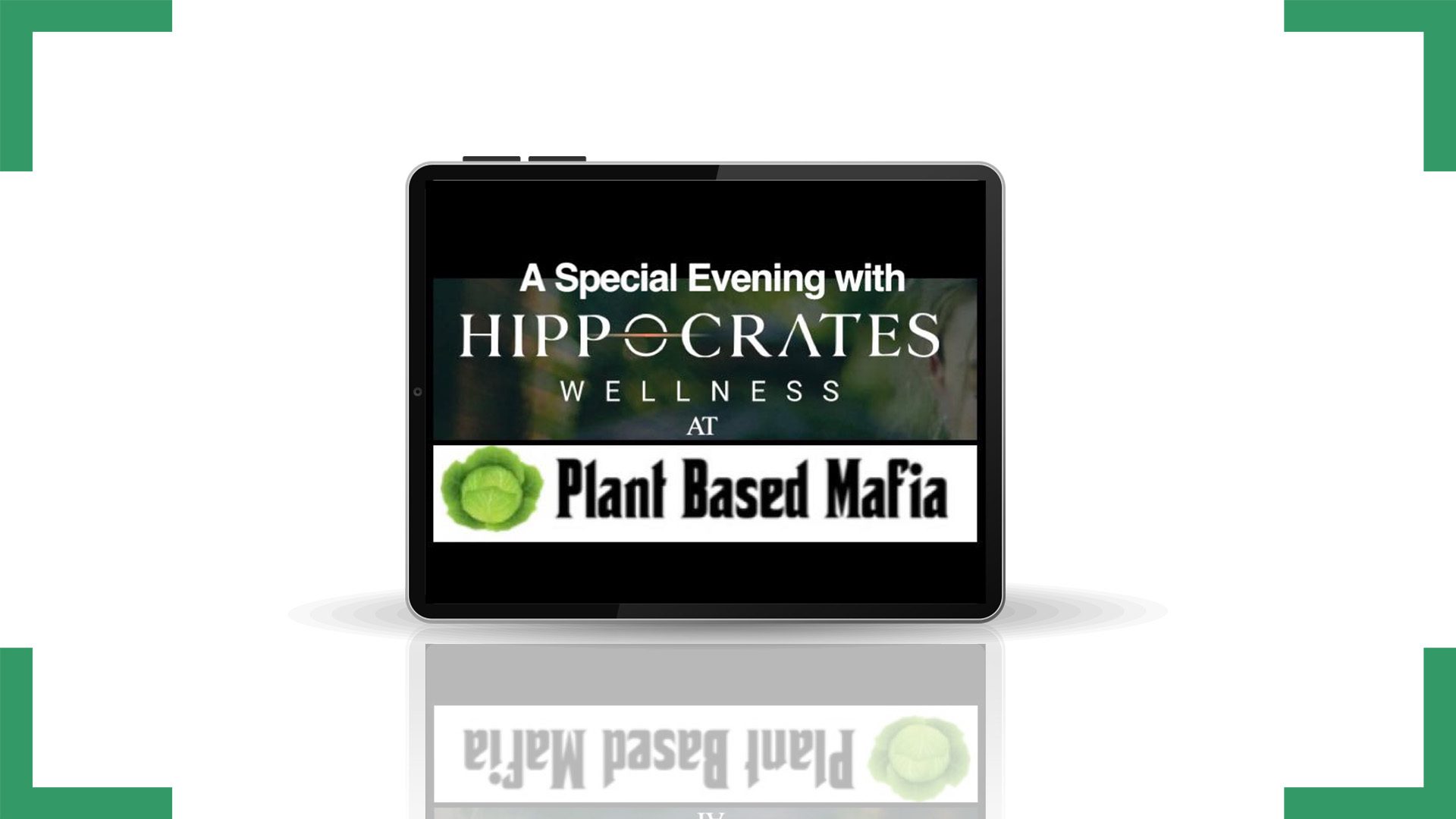 A Special Evening with Hippocrates Wellness at Plant Based Mafia
Link to menu options and to reserve your seat here:
THE HIPPOCRATES HEALTH INSTITUTE PRESENTS "EAT YOUR WAY TO A HEALTHIER YOU" – THE HIPPOCRATES HEALTH INSTITUTE PRESENTS,
"THE EAT YOUR WAY TO A HEALTHIER LIFE"
Plant Based Mafia presents "A Night with Hippocrates".
$95
The Hippocrates Health Institute is one of the world's premiere healing and transformational institutes. They've been transforming lives for decades through a plant-based lifestyle.
Plant Based Mafia has invited their Directors, Brian and Anna Maria Clement, along with several amazing staff members, to educate us on the best way to kick off a healthy lifestyle through plant-based nutrition.
Whether you're the person who wants to add a few plant-based meals a week to your diet or you're looking to do a full life transformation, this presentation is for you.
The evening will be amazing, starting with a four-course meal in which you can choose from 1 of 3 appetizers, 1 of 2 soups, 1 of 3 entrees, and 1 of 3 desserts.
We will also have live entertainment, amazing speakers, and a gift bag for all attendees, with awesome goodies from Hippocrates and Plant Based Mafia, like a free cryotherapy session, a thermography session, educational books, and gift certificates.
The event will take place on Friday, November 11th, from 6 PM – 9 PM. Limited to 50 seats.