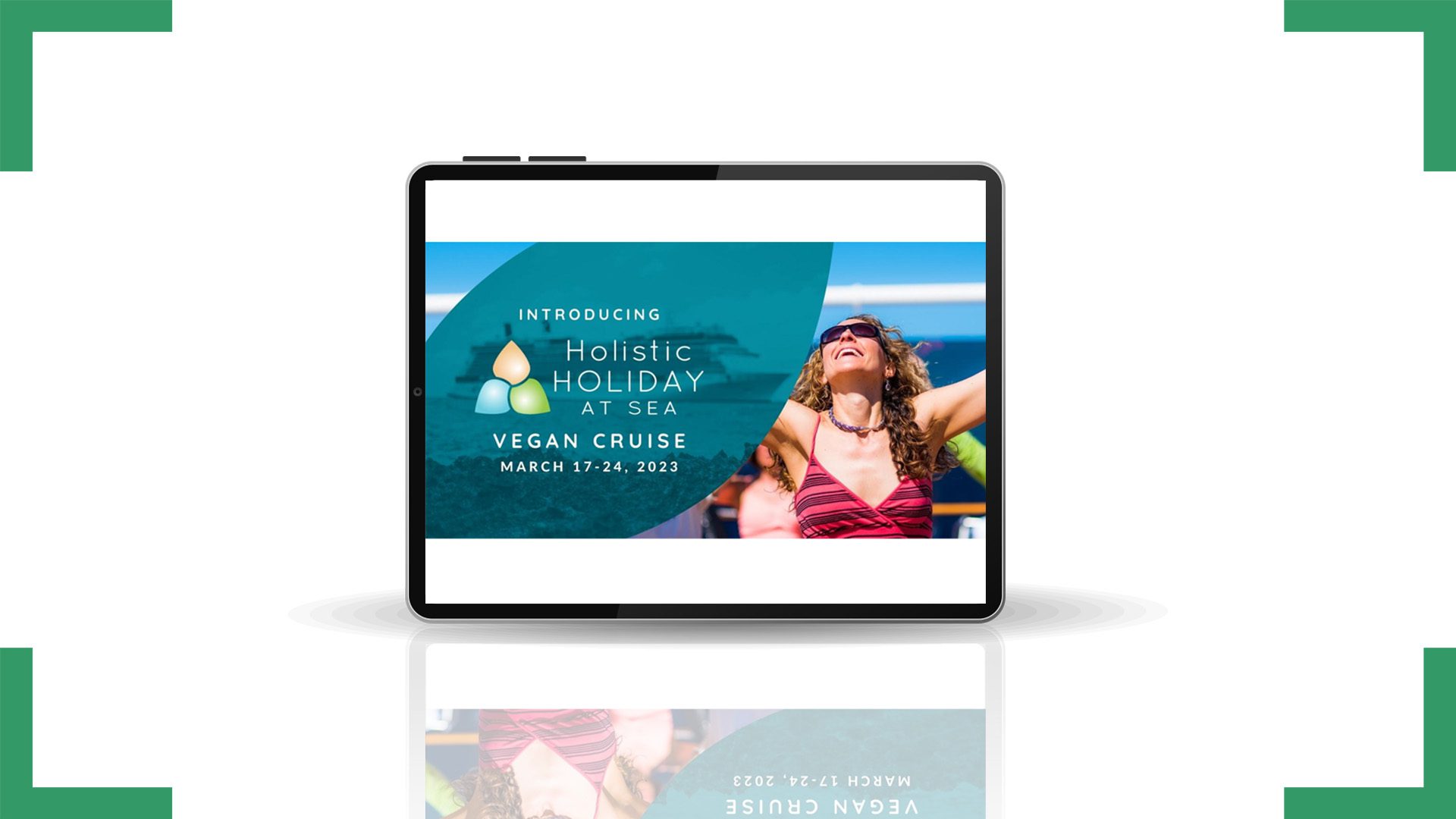 2023 Holistic Holiday at Sea Vegan Cruise
Next year, the Holistic Holiday at Sea will be back after a 2-year hiatus for a 7-day Caribbean Cruise adventure. We are excited to share the event lineup and more information about this event with you. With a great lineup of creative, motivating and inspiring plant-based presenters, leaders and advocates, it's both a relaxing vacation and an invigorating and life-saving educational experience.
Just a few of the 40+ teachers:
Michael Greger, MD

Columbus Batiste, MD

Michael Klaper, MD

Dean Sherzai, MD

Ayesha Sherzai, MD

Ocean Robbins

Chris Wark

Julieanna Hever

Robert Cheeke

Sam Turnbull
Limited Time Opportunity: Enter to Win a Vegan Cruise for Two + More
We will share more information below about how to buy tickets for this event, but we also wanted to share that they are currently running a giveaway that ends on November 11th. Win two tickets to the Vegan Cruise in March plus an amazing package of 10 other items from cruise speakers and partners. This giveaway is only open to people who have not sailed with Holistic Holiday at Sea before. If you purchase a ticket now and then win the giveaway package, you will receive a refund. Click here to learn more about this opportunity.
Vegan Cruise Program Information
The adventure runs from March 17-24, 2023, and features over 40 teachers and 150 classes. You'll enjoy:
Lectures/workshops

Cooking classes

Yoga, meditation, and other movement and mindfulness classes

Book signings

Four Caribbean ports of call

And more
The March 2023 cruise ports include:
Belize City, Belize

Isla de Roatan, Honduras

Costa Maya, Mexico

Ocean Cay, MSC Marine Reserve, Bahamas
First-time guests should mention "SoFlo Vegans" in the "How did you learn about the cruise" field on the reservation form to receive a $50.00 onboard credit to use in the Holistic Holiday at Sea onboard bookstore.
You can also save $100-200 when you book during the final Early Booking period which ends Sunday, November 13th. The cruise is over 80% sold out so we suggest booking soon to secure your room for next March.