SoFlo Vegans Community
Community is at the core of SoFlo Vegans' mission. This page is designed to give you several ways of showing your support. Ultimately, you allow us to help make South Florida a global hotspot for veganism.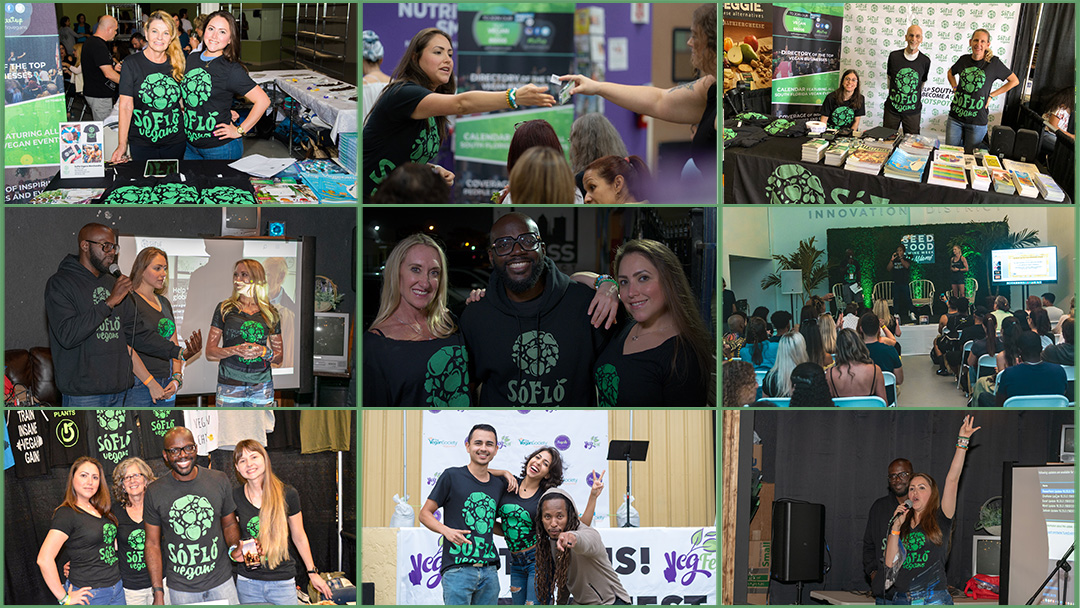 Membership Benefits
Membership is FREE
 and grants you access to a growing number of special features on our website. As our community grows, so does our ability to gain sponsorships to produce content promoting vegan businesses in SoFlo. 
Edit Your Profile
Check on your account, update details, and more.
Members Directory
See a list of other SoFlo Vegans members.
Business Submission
Submit your business to our growing online vegan directory.
Events Submission
Submit your event for inclusion in our SoFlo Vegans Calendar.
Discounts & Promotions
Get special discounts on a variety of vegan items from our affiliates and partners.
Sneak Preview
Provide feedback for never-before-seen content before it goes LIVE to the public.
Vegan Directory
Vote more than once for your favorite vegan people and brands in our multiple directories listings.
Test New Features
From time to time, you will try out new features that will eventually debut on the public side of our site.
Volunteer Opportunities
Discover volunteer opportunities with SoFlo Vegans and our partners.
Coming Soon
The following are features that are currently underdevelopment. We expect to release them in the next couple of weeks or hopefully sooner.
Classified Ads
Post and find vegan roommates, and items for sale by our members.
Digest Archives
Full access to our monthly guide featuring recipes, interviews, lists, and other vegan resources.
Giveaways
Enter contest and sweepstakes to win vegan goodies.
Jobs Board
Submit and find jobs from remote or local South Florida vegan businesses.
LIVE Studio Audience
Ask questions and attend special Q&A sessions with vegan experts.
Member Gatherings
Join us virtually or in-person to connect and discuss matters important to our community.
Partner Spotlight
SoFlo Vegans thrives on the support of our partners. Check them out and show them your support. See our full list of our partners.