Chef Emily Hersh joins host Sean Russell on the SoFlo Vegans Podcast. In this episode, they talk about Emily's plant-based journey, experience on the show, present plans and so much more. This episode also features a special musical feature from reggae artist, Chezidek. 
Sponsor
Join us from November 3-7 for SEED Food & Wine Week. Use code SOFLOVEGANS20 at checkout to receive a 20% discount on tickets for the Burger Battle, SEED Summit, Tasting Village, and Bloom Brunch.
Connect with Us
If you would like to connect with us, you can send an email to [email protected] or message us on Facebook, Instagram, or Twitter using @soflovegans.
Host, Producer & Editor: Sean Russell
Associate Producer: Lauda Gomez
About SoFlo Vegans Podcast
If you are a fan of this podcast, please consider leaving a short review on Apple Podcasts/iTunes. It takes less than one minute and helps us spread the vegan message and book hard-to-reach guests.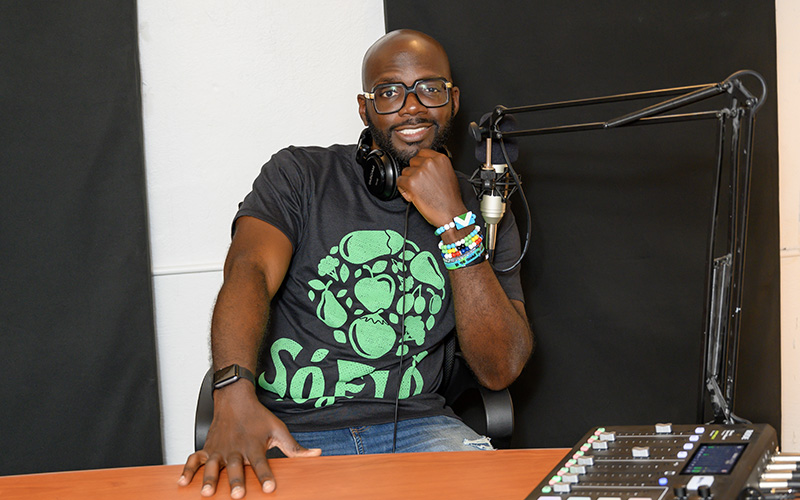 Sean Russell
General Manager | Founder

Sean Russell is an entrepreneur, media producer, and founder of SoFlo Vegans.
Community Matters
Learn how you can help SoFlo Vegans continue showcasing and supporting the vegan community in South Florida.