Welcome to the SoFlo Vegans Podcast! In this episode, we dive into the dynamic world of investing and entrepreneurship with the brilliant mind of Allen Zelden. Join us as we explore Allen's remarkable journey, from his early ventures to becoming a seasoned serial investor and entrepreneur.
With a passion for creating impactful businesses and supporting innovative ideas, Allen has carved a niche for himself in the investment landscape. Through thought-provoking discussions, our host delves into Allen's unique perspective on the intersection of business, sustainability, and veganism.
As a guest on the SoFlo Vegans Podcast, Allen shares his insights on the growing trend of plant-based businesses, highlighting the immense potential for economic success while aligning with ethical values. From disruptive startups to established companies, he sheds light on the investment opportunities within the vegan sector and the transformative power of conscious capitalism.
Throughout the interview, Allen offers practical advice for aspiring entrepreneurs looking to make their mark in the plant-based world. Drawing from his own experiences, he shares invaluable lessons learned, including strategies for raising capital, building successful teams, and navigating the challenges of business growth.
Whether you're a budding entrepreneur, a seasoned investor, or simply curious about the fascinating world of vegan business, this episode will leave you inspired and empowered. Allen's expertise and enthusiasm for supporting sustainable ventures shine through as he explores the immense potential of the plant-based economy and its ability to create positive change on both a local and global scale.
Join us on the SoFlo Vegans Podcast as we uncover the secrets to entrepreneurial success and discover how investing in the vegan movement can drive both financial prosperity and a more compassionate world. Get ready for a thought-provoking conversation that explores the limitless possibilities of business and veganism.
About SoFlo Vegans Podcast
If you are a fan of this podcast, please consider leaving a short review on Apple Podcasts/iTunes. It takes less than one minute and helps us spread the vegan message and book hard-to-reach guests.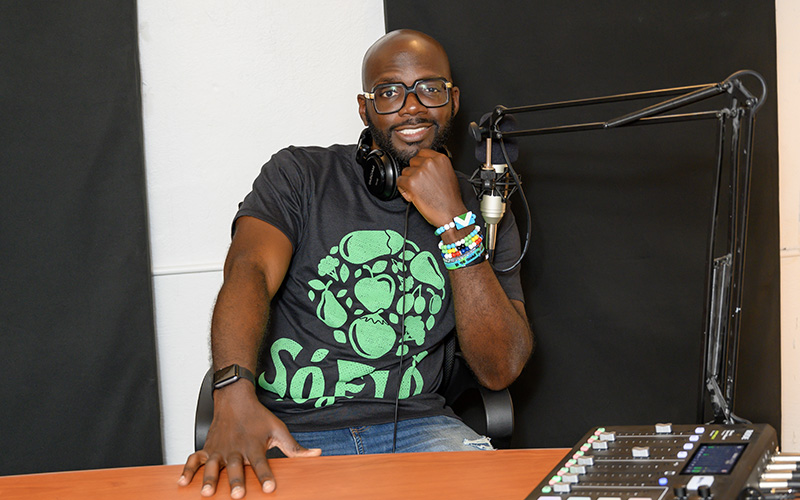 Sean Russell
General Manager | Founder

Sean Russell is an entrepreneur, media producer, and founder of SoFlo Vegans.
Community Matters
Learn how you can help SoFlo Vegans continue showcasing and supporting the vegan community in South Florida.