Meet our member Alba, who has been involved with SoFlo Vegans since 2018! Below we share Alba's background, interests, favorite food, and more. Show her some love in the comments below! 
Name
Alba Mendez Chang 
How long have you been vegan, how did you start?
14 years this past June; it all started in nursing school, the dietician who taught the nutrition course didn't teach meat or dairy and that made me curious. It was the first time I had heard the word "vegan", it made me want to research the lifestyle and that was it, went vegan overnight and never looked back.
How long have you worked at SFV? How did you start? 
About four years now, I met Sean at a VegFest, he gave me his business card, we set up a meeting. It went from going to the events, helping to plan, hosting to becoming the media coordinator.
What are your duties at SFV?
I'm involved in all aspects of the day-to-day, let it be planning some of our events big and small, podcast co-host, booking podcast guests, research, working with Lauda and Oyuki on our various social medias, tasting new cuisines, interviewing various personalities/influencers, writing blog posts, coordinating with our photographer/videographer, and tons more.  
Interesting facts or talents you want to share
I am Latin Asian, currently  learning Mandarin.  
Favorite food 
I like everything as long as it's vegan.  I'm a 80/20 vegan, so I mainly do raw food,  but I gravitate towards Asian or Peruvian food for my 20% cooked food.  
Career outside of SFV
I'm a trauma/ER and Cath lab RN
Community Showcase is about appreciating those who contribute and support causes, events, and efforts within South Florida.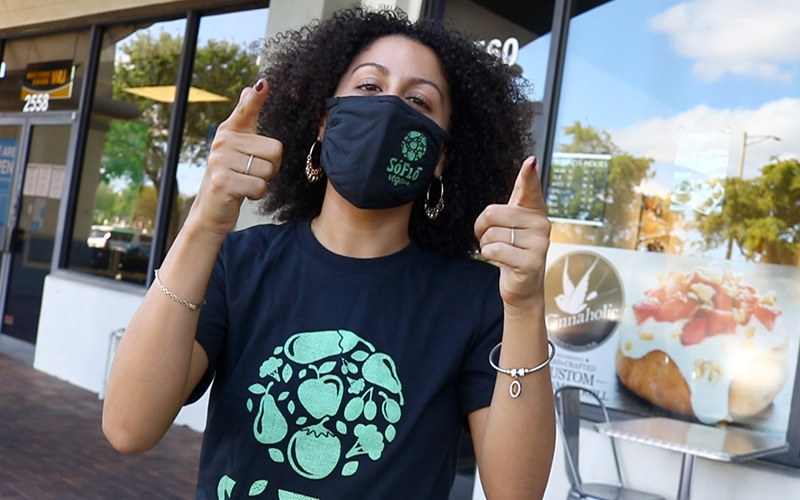 Lauda Gomez
Council Member | Event Manager

Lauda has been a long-time supporter of SoFlo Vegans and became the first member of our Council of 7 in March 2021.
Community Matters
Learn how you can help SoFlo Vegans continue showcasing and supporting the vegan community in South Florida.