National Quesadilla Day is here, and we encourage you to try out these wonderful vegan options we found in SoFlo. Thanks to our community for recommending a few of these spots!
Discover Local Vegan Quesadillas
Below we share some vegan quesadilla options around SoFlo, picked by our community. Quesadillas can be filled with a variety of ingredients, so let us know what your favorite filling is!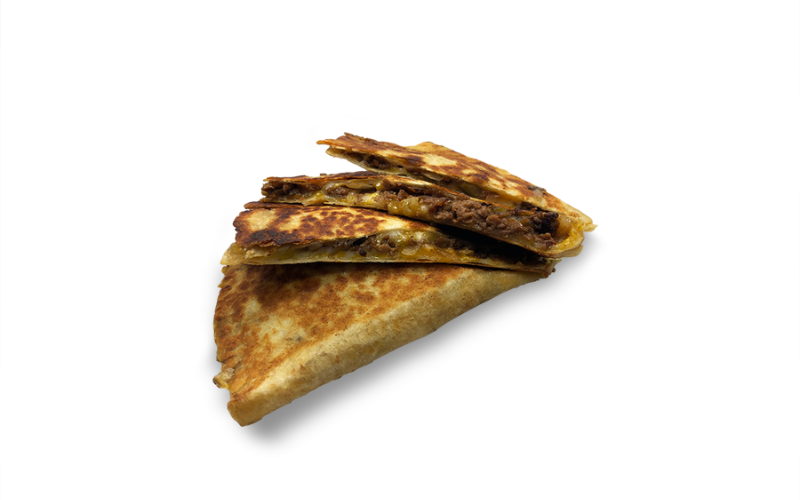 Great spot for comfort food, based in Hallandale. Today only (Sept 25, 2021), The Krazy Vegan will be offering SoFlo Vegan Members a free drink of choice (lemonade, smoothie, etc) with a purchase of quesadillas. Must be wearing SoFlo Vegans merch such as wristband, mask, shirt, or hoodie.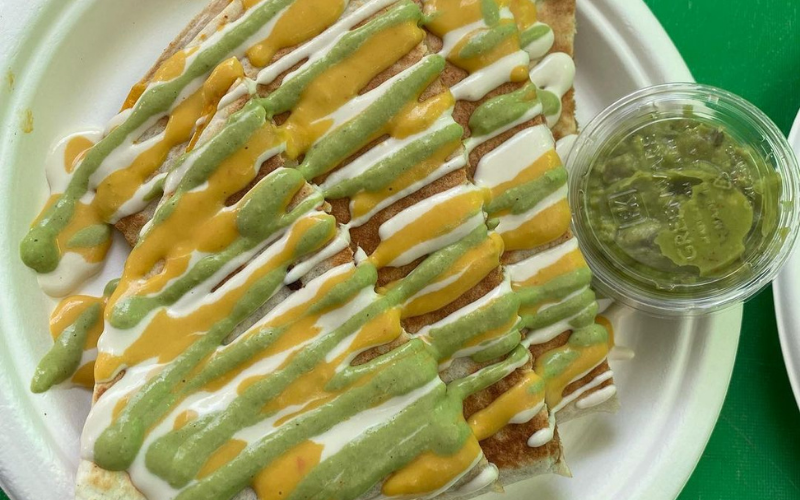 The No Killa-Dilla's are amazing! Always Drizzed to perfection with their Signature Sour Cream, Cashew Queso and Cilantro Jalapeño. Based in Miami.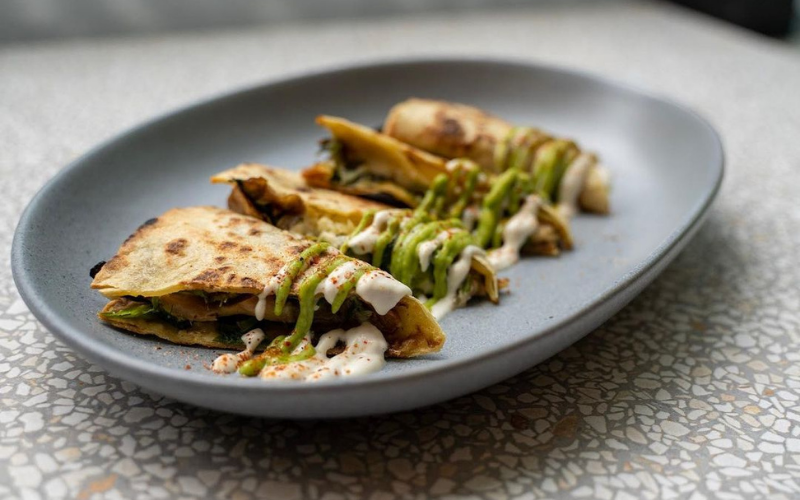 The Planta quesadilla is one-of-a-kind. They turn cashews into cheese for the perfect quesadilla sauce! Multiple locations in SoFlo.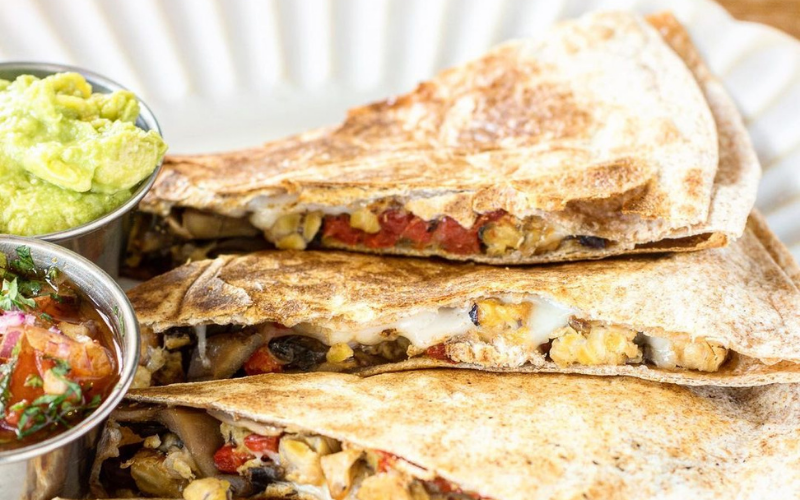 Delicious quesadillas, toasted to perfection and comes in many varieties! Multiple locatons in SoFlo.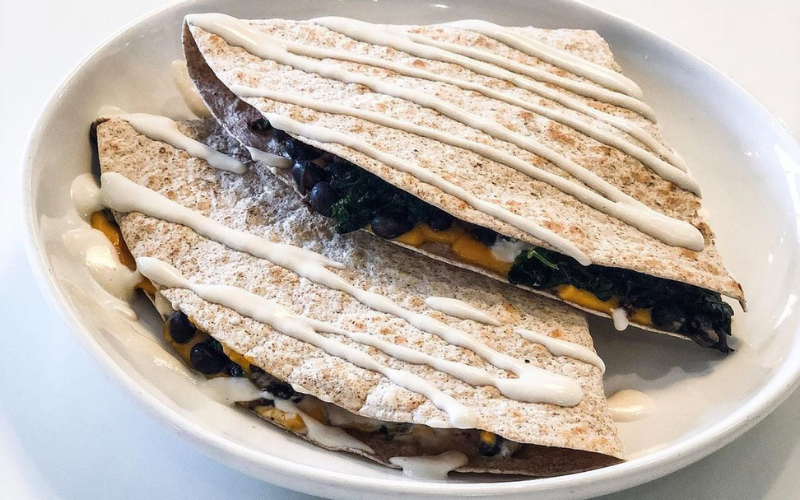 Eat like you love life. That's exactly what it feels like when visiting Love Life Cafe! These quesadillas are *chef's kiss*. Based in Wynwood.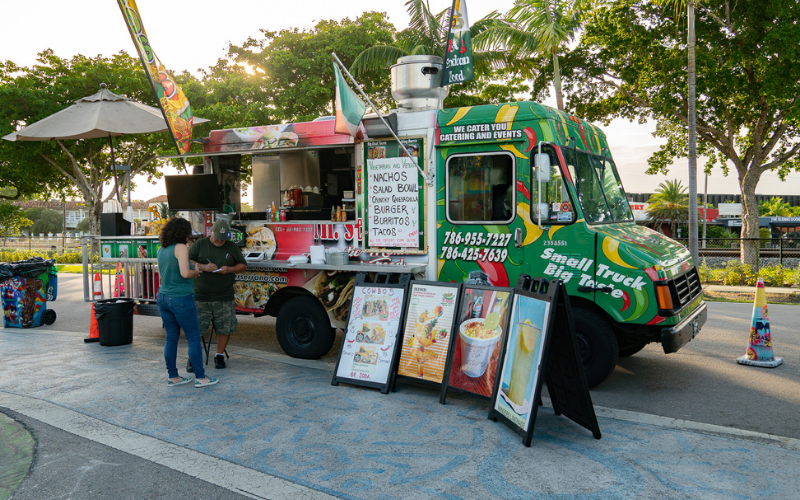 This food truck provides many vegan options. Mr. Serrano participated at Veg Night Out in September, and wow-ed the crowd with their authentic Mexican vegan options!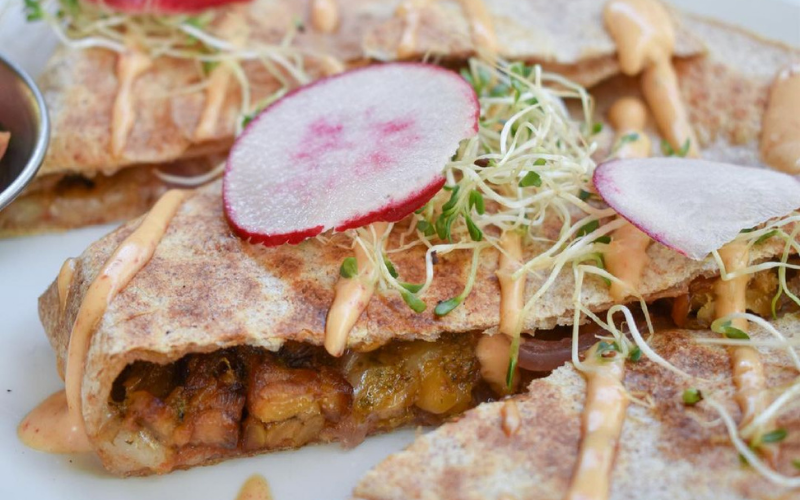 Their vegan chorizo quesadilla is a crowd favorite! Multiple locations in SoFlo.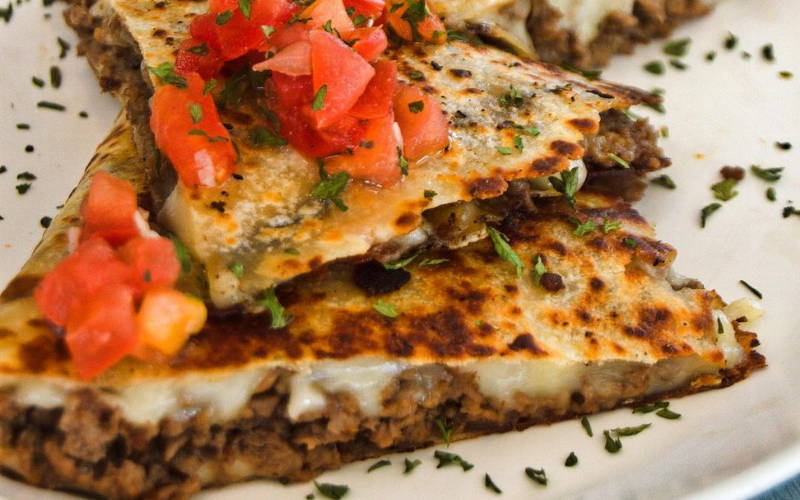 Their Impossible Quesadilla is completely vegan & gluten-free! Impossible meat with vegan mozzarella cheese on a gluten free tortilla. Based in Fort Lauderdale.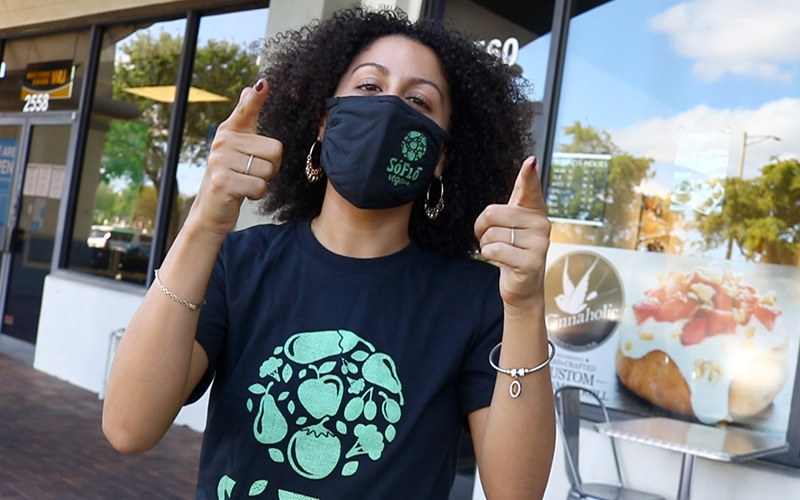 Lauda Gomez
Council Member | Event Manager

Lauda has been a long-time supporter of SoFlo Vegans and became the first member of our Council of 7 in March 2021.
Become a member of SoFlo Vegans and help make South Florida a global hotspot or veganism.