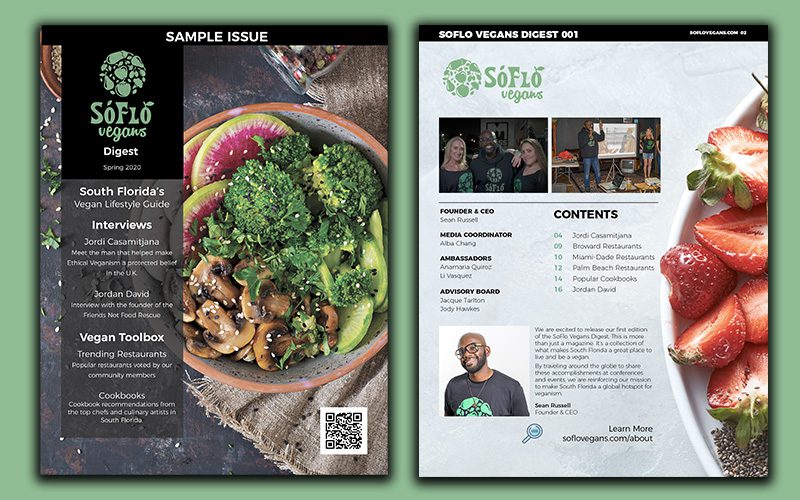 SoFlo Vegans Digest
Monthly digital magazine showcasing what is happening in the South Florida vegan community.
Available Issues
Receive early access to digests as part of your membership perk. The current versions are not finalized.
SoFlo Vegans Partners
The following businesses are featured participants in one of our many partner opportunities.
Become a member of SoFlo Vegans and help make South Florida a global hotspot or veganism.