The Council
SoFlo Vegans Council represents the needs of the community and holds our organization accountable as it continues to grow in size and popularity. They work behind the scenes to push forward initiatives and support both our partners and community members.
Click the boxes below to learn more about The Council.
What is the Council?
The Council is made up of a diverse group of seven people. We meet virtually once a week on Wednesday to go over current and future initiatives. Members also have the option of reviewing a recording of the meeting and provide detailed feedback and questions within 48 hours. Council members are also required to participate in at least one of our campaigns to support the growth of our organization.
The goal of The Council is to brainstorm different ways to make South Florida a global hotspot for veganism. This means each member volunteering their time and gifts to help promote the community. How that looks is up to the group.
The ultimate goal is to create an organization that can rally thousands of vegans with a simple call to action. This will help support local nonprofits, businesses, and events. 
Benefits
There are opportunities to learn new skills for anyone interested. This includes complimentary access to paid workshops designed specifically for our Community Members. It also includes working group sessions with founder Sean Russell.
Council members receive special recognition on the SoFlo Vegans website. They also can receive commissions for anyone that signs up as a paid member or partner using a special affiliate link.
SoFlo Vegans also offers marketing services for community partners. Each council member is eligible to pick up these gigs based on their gifts. We encourage members to learn from each other and take advantage of training so they can increase their ability to be selected for future assignments.
Council members receive select merchandise at cost and in some cases for free. They are also eligible for special giveaways and complimentary access to select events around the South Florida community.
Additional perks and benefits will be added as SoFlo Vegans continues to grow. 
Responsibilities
Each Council Member volunteers 5-10 hours a week of their time to help carry out the plan and encourages the community to show their support for the SoFlo Vegans movement by becoming a partner or member. 
The Council can volunteer for as many assignments as they can handle. This includes video editing, videography, writing articles, photography, reporting at events, engaging on social media, and whatever else the Council feels is needed to help the community grow.
If a member isn't able to attend meetings or commit to volunteering their time, the Council can hold a vote to remove them from their position. Members can also step down from their position and remain active as a volunteer.
Election Process
Once seven members are selected, the Council holds an election for officer positions. This includes the roles of President, Vice President, Secretary, and Treasurer. Elections are held every six months, coinciding with each quarter. 
In the case there is an open position on The Council, the Community is encouraged to apply by creating an audition video. The Council then votes once the submission deadline is complete. Finalists are invited to the weekly meeting as a guest where the Council will have an opportunity to observe and interact with the applicants. Each Council Member will submit their pick to the President and the finalists with the most support will be invited to take a seat at the table. In the case of a tie, the President will make the final decision.
How to Apply
The initial Council is selected by SoFlo Vegans founder and subsequent members. Once the seven is complete, future members can apply when positions become available. So continue to check the SoFlo Vegans jobs board for openings.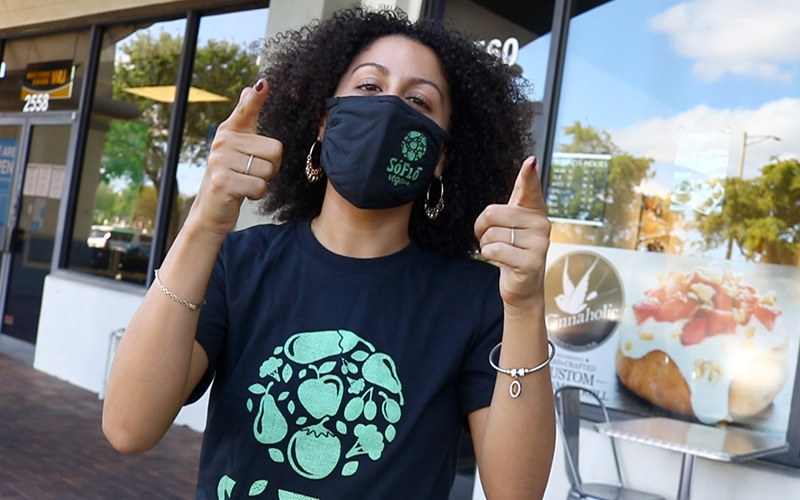 Lauda Gomez
Council Seat #01
Lauda has been a long-time supporter of SoFlo Vegans and became the first member of our Council of 7 in March 2021.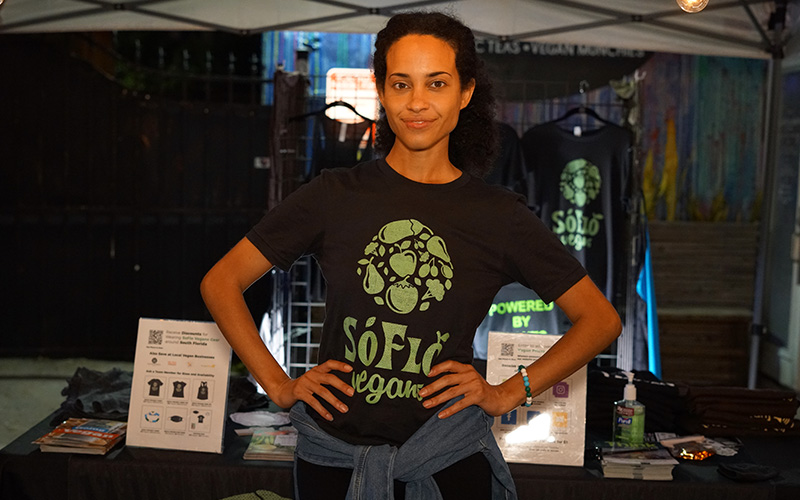 Oyuki Rogert
Council Seat #02
Oyuki is a media producer and member of the SoFlo Vegans Council.
Ron Arrindell
Council Seat #03
Ron joined SoFlo Vegans in 2021 and is an original member of our Council.
Tracie Kurland
Council Seat #04
Tracie Kurland is a yoga instructor and member of the SoFlo Vegans Council.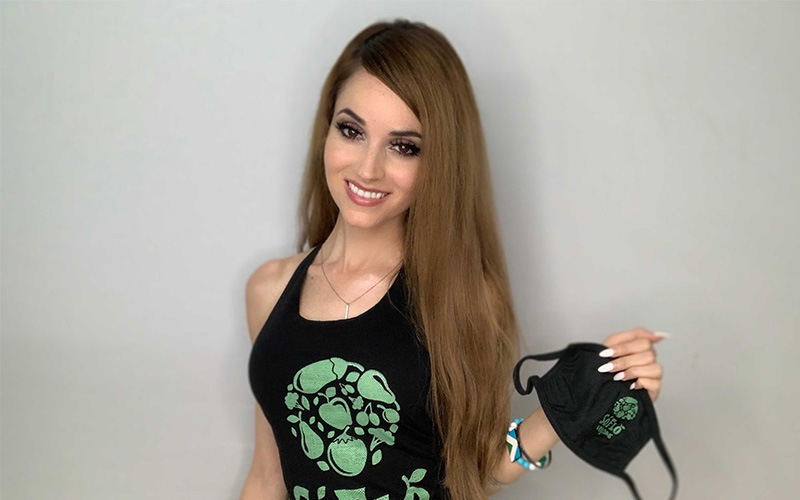 Aimee Catherine
Council Seat #05
Aimee is a media producer, web developer, and organizer of the popular Vegans at Restaurants community.