Bonus Perks
Promotion of work on social media
Supports Locals
Work performed by local vegan freelancers
Experienced
Powered by an agency with over 26 years of experience.
Earn Credits
Earn points as a partner with each service you use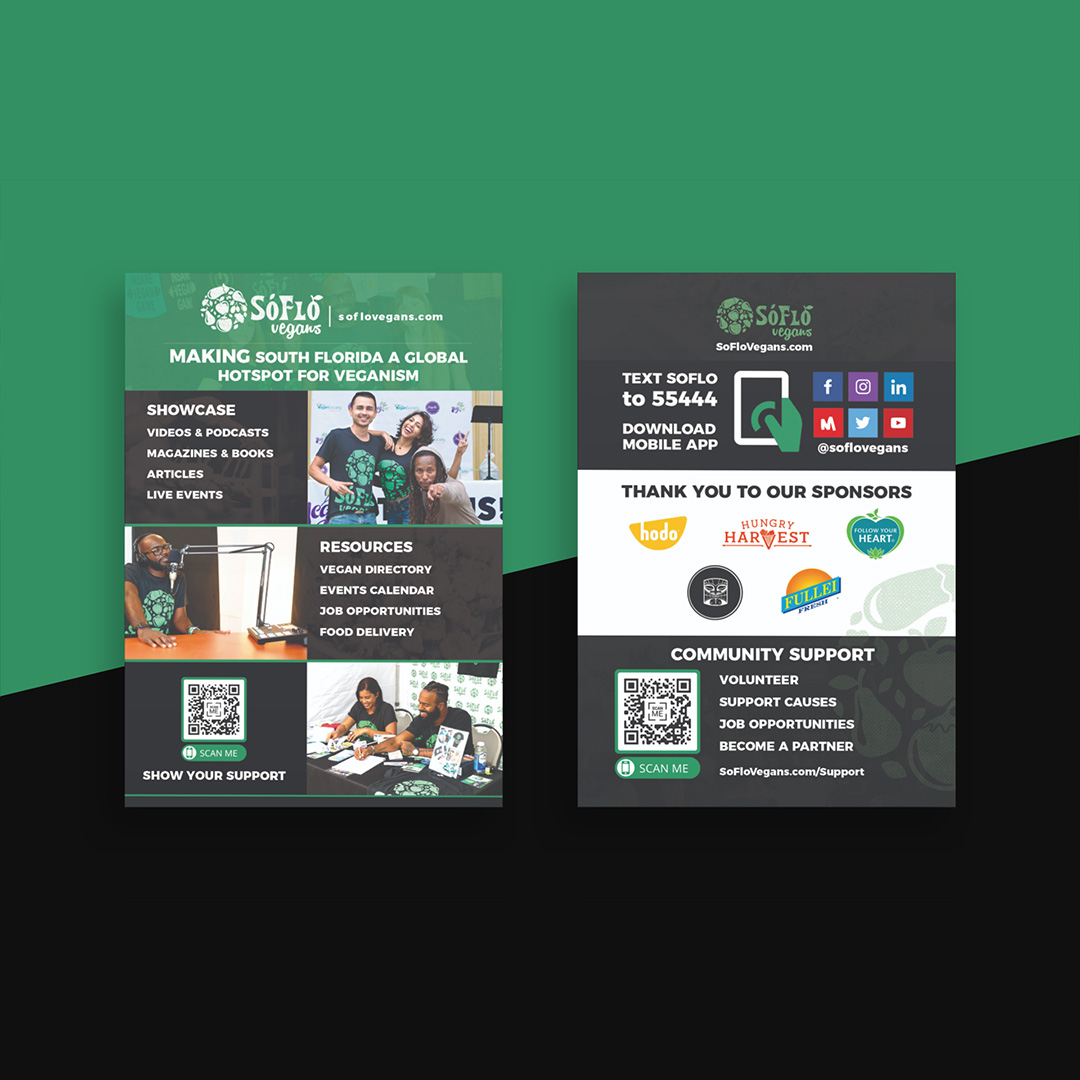 Postcard Flyers
Design, print and deliver 500 or 1,000 postcard flyers. Available in 4×6 or 5×7.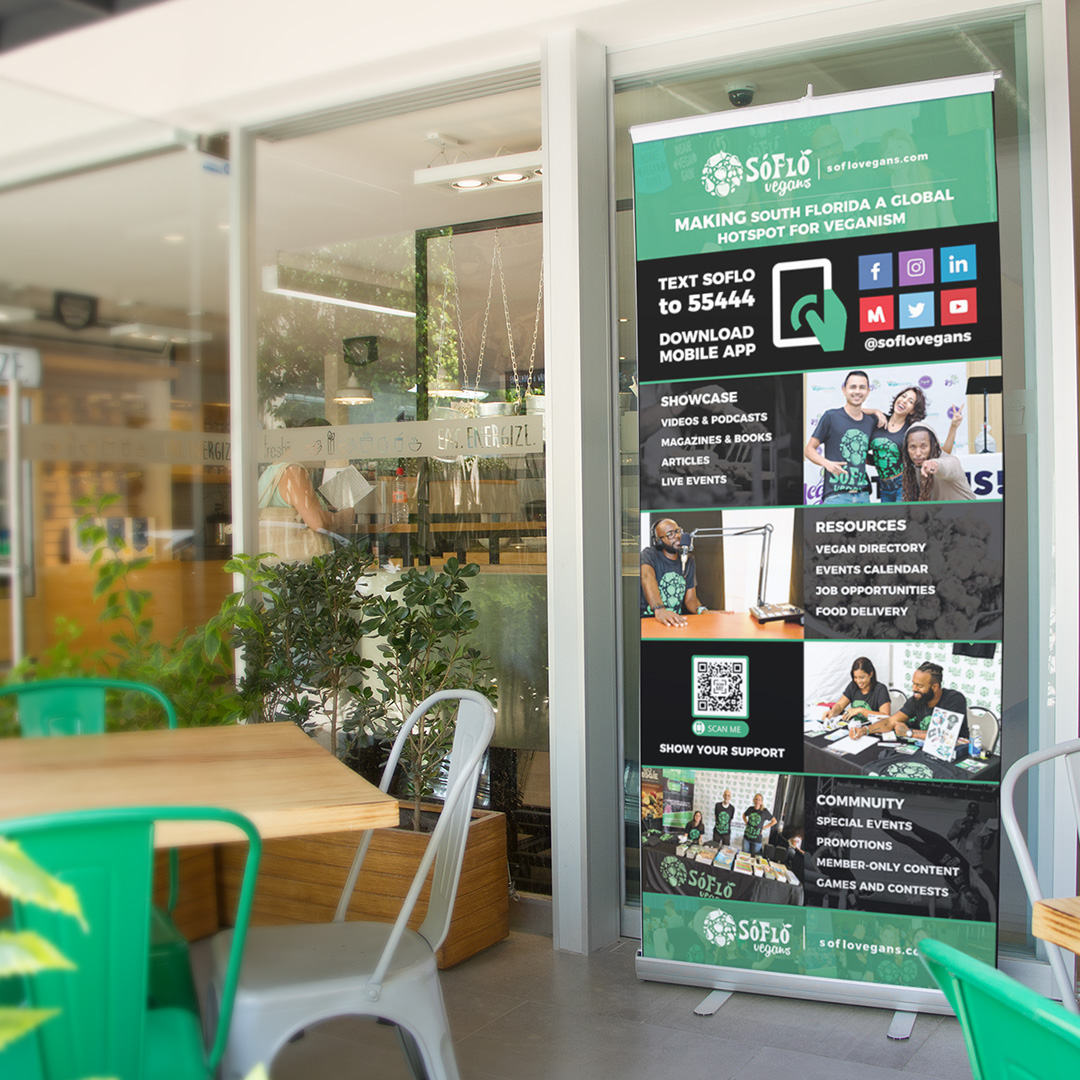 Retractable Banners
34″ by 81″ single-sided retractable banner with design and delivery.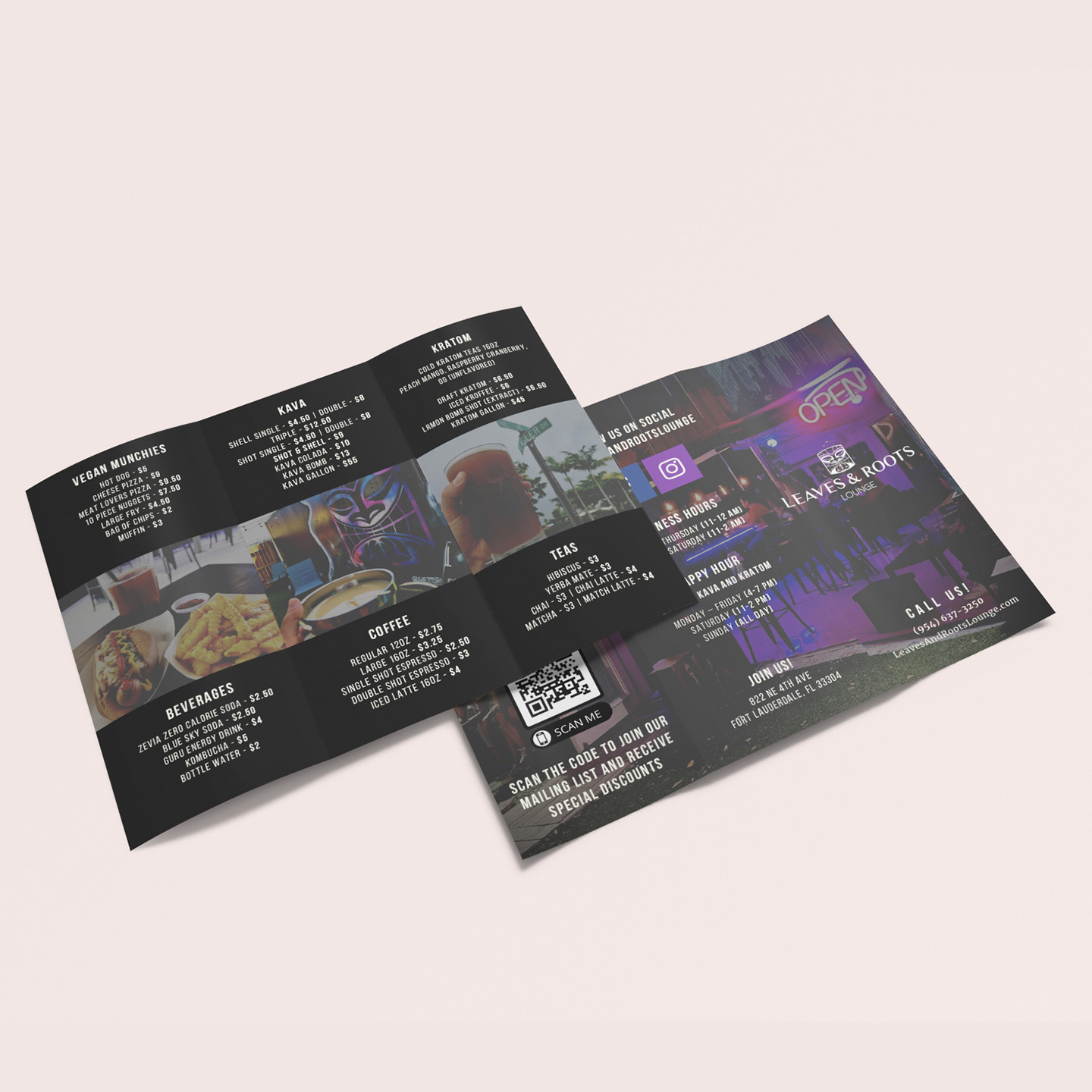 Trifold Brochures
Design, printer and deliver 500 or 1,000 trifold brochures.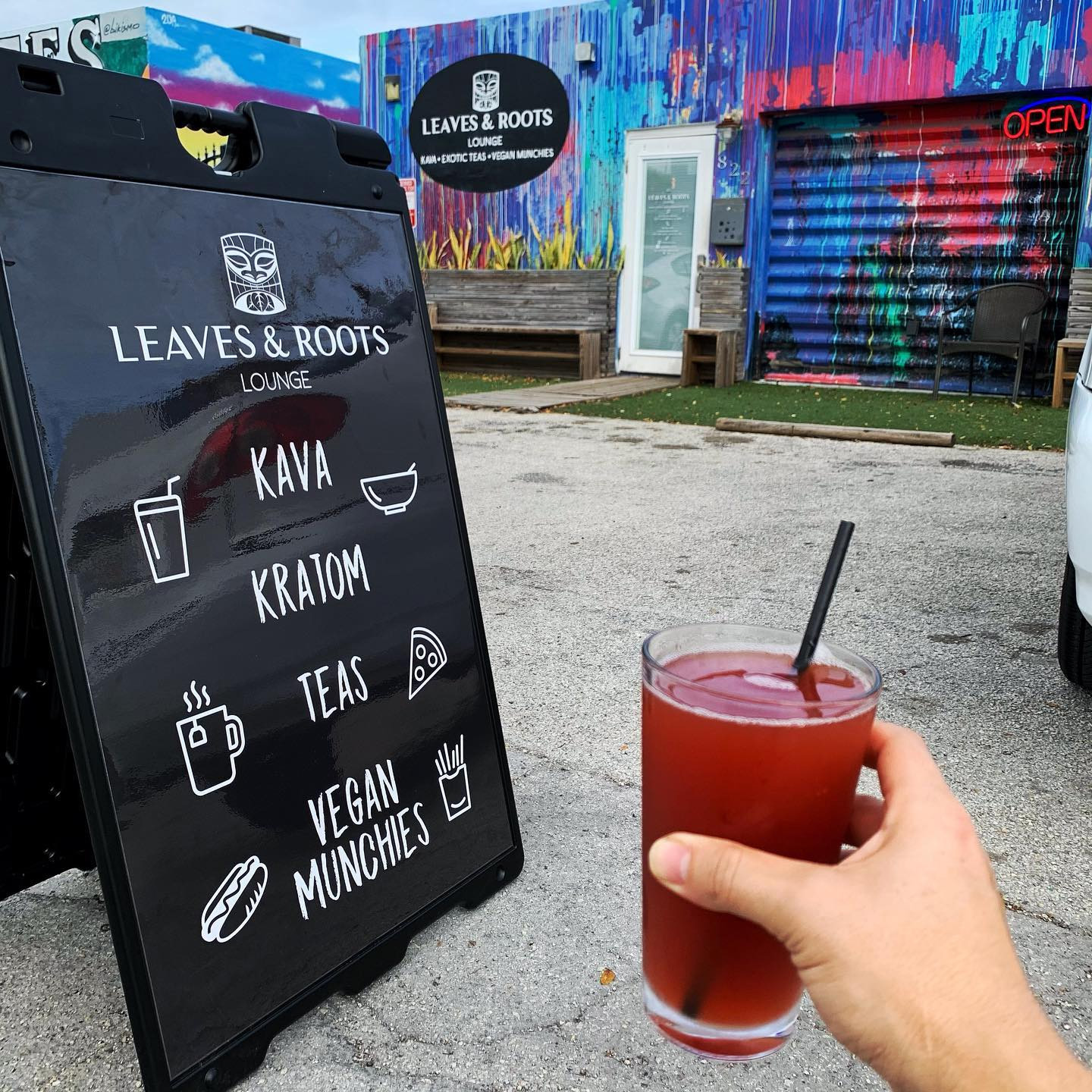 A-Frame Signs
Design, print, and deliver an A-Frame directly to your business. Includes a plastic A-Frame sign.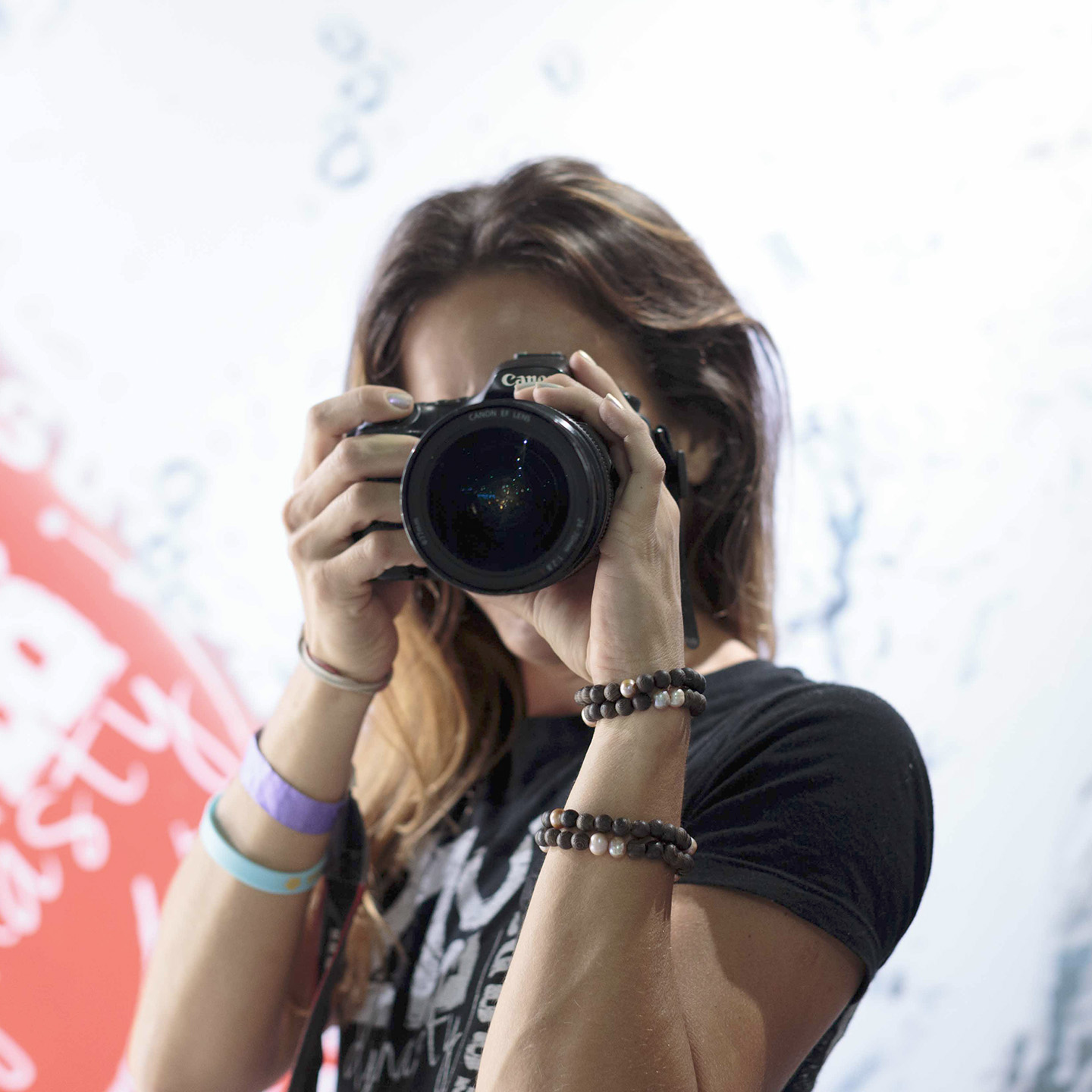 Social Media Packages
Creation and scheduling of social media content for one or multiple channels. This includes photography, video, graphics, captions, hashtags and scheduling..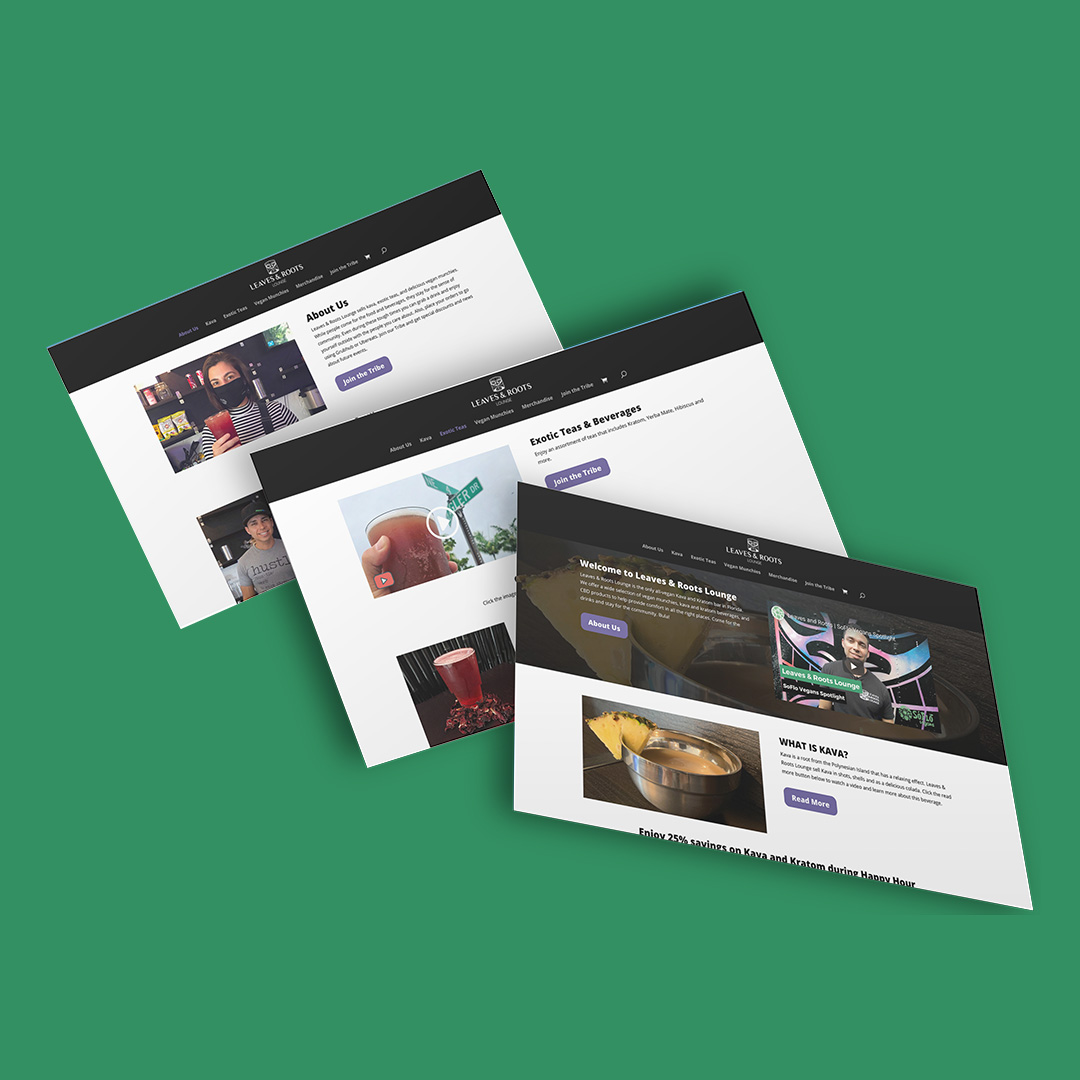 Web Management
Web Management and development for veg-friendly businesses.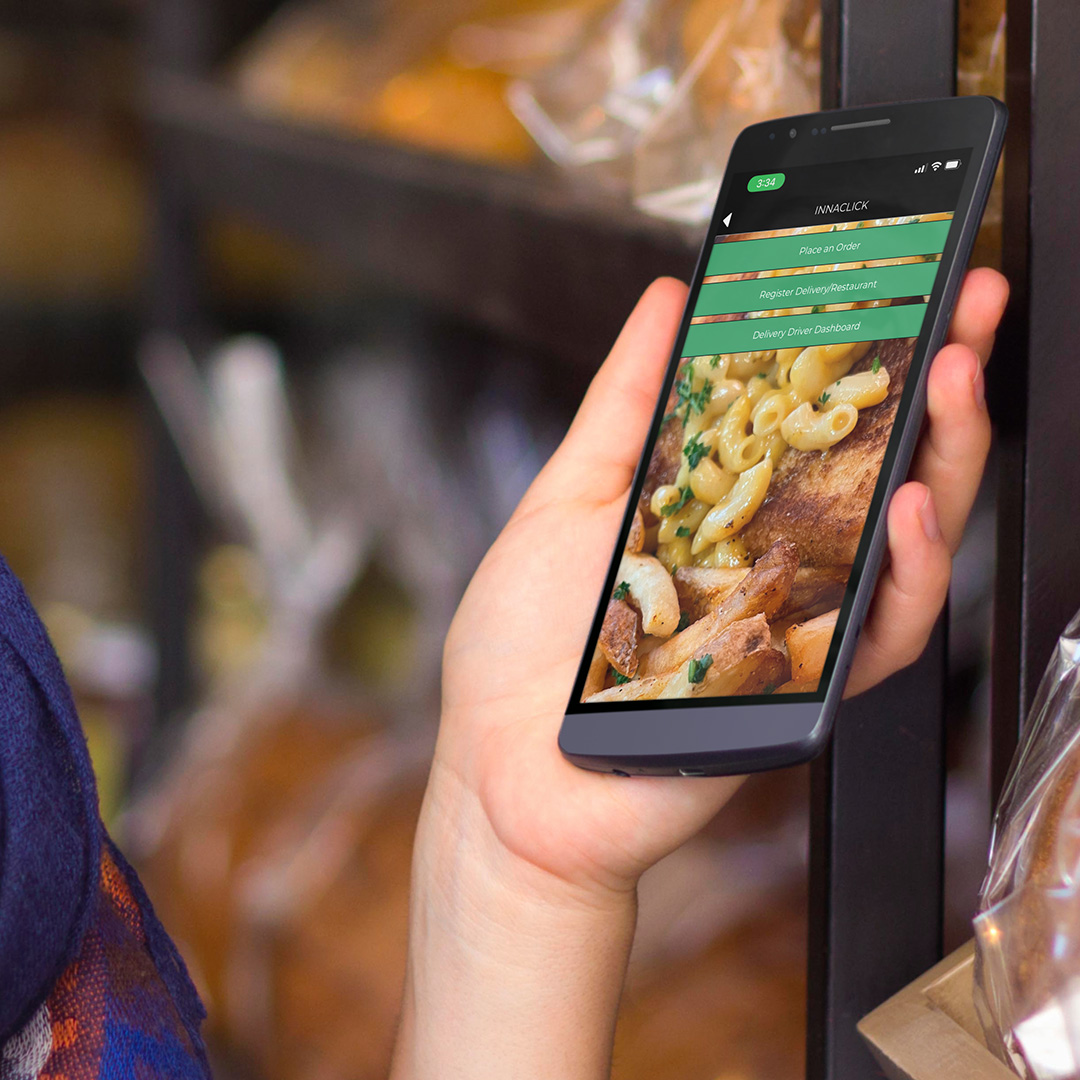 Contactless Ordering
SoFlo Vegans is partnered with InnaClick to provide local vegan restaurants with a contactless ordering system and delivery..
So What's Next?
Review our step by step process and then complete the service request form to setup a 15 minute consultation. You can also review our Overview Deck to see information about our mission, demographics and future projects.
Step by Step Process
Browse from our growing list of services below
Complete the Services Request Form
A SoFlo Vegans team member will reach out between 1-2 business days
You will receive a quote based on the services discussed
Once the required deposit is made, the project will begin.