In this podcast, Sean Russell speaks with Sarina Farb about her vegan origin story, activism within her van, misconceptions about the vegan lifestyle, the vegan climate march, and other tops addressing compassion, and overcoming challenges.
​​Sarina Farb is a vegan educator, public speaker, and liberation activist working to make the world a better place for all beings. As a former science teacher and lifelong vegan, Sarina focuses on combining heart and science to empower individuals to think critically, see past corporate propaganda, and to live ethically. Sarina's projects include creating content for her Born Vegan platform, hosting the Science is Gray Podcast, co-founding and leading the upcoming 2023 Vegan Earth Day March, and touring the country in her vegan van giving lectures and workshops on ethical and sustainable living.
About SoFlo Vegans Podcast
If you are a fan of this podcast, please consider leaving a short review on Apple Podcasts/iTunes. It takes less than one minute and helps us spread the vegan message and book hard-to-reach guests.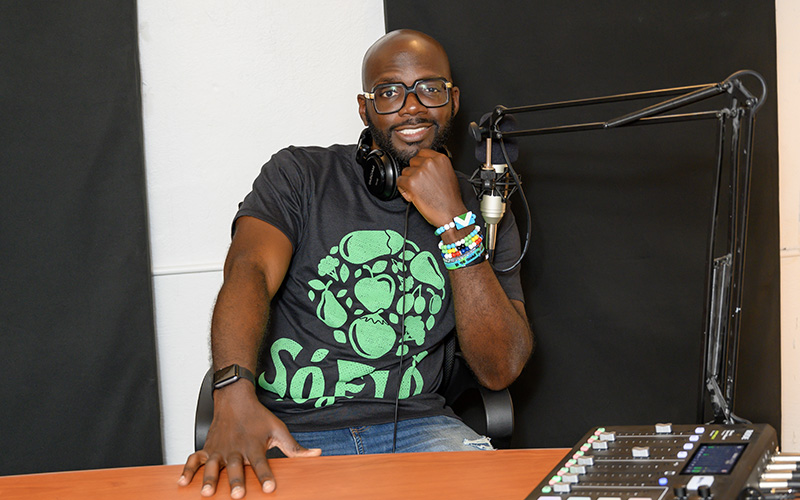 Sean Russell
General Manager | Founder

Sean Russell is an entrepreneur, media producer, and founder of SoFlo Vegans.
Community Matters
Learn how you can help SoFlo Vegans continue showcasing and supporting the vegan community in South Florida.