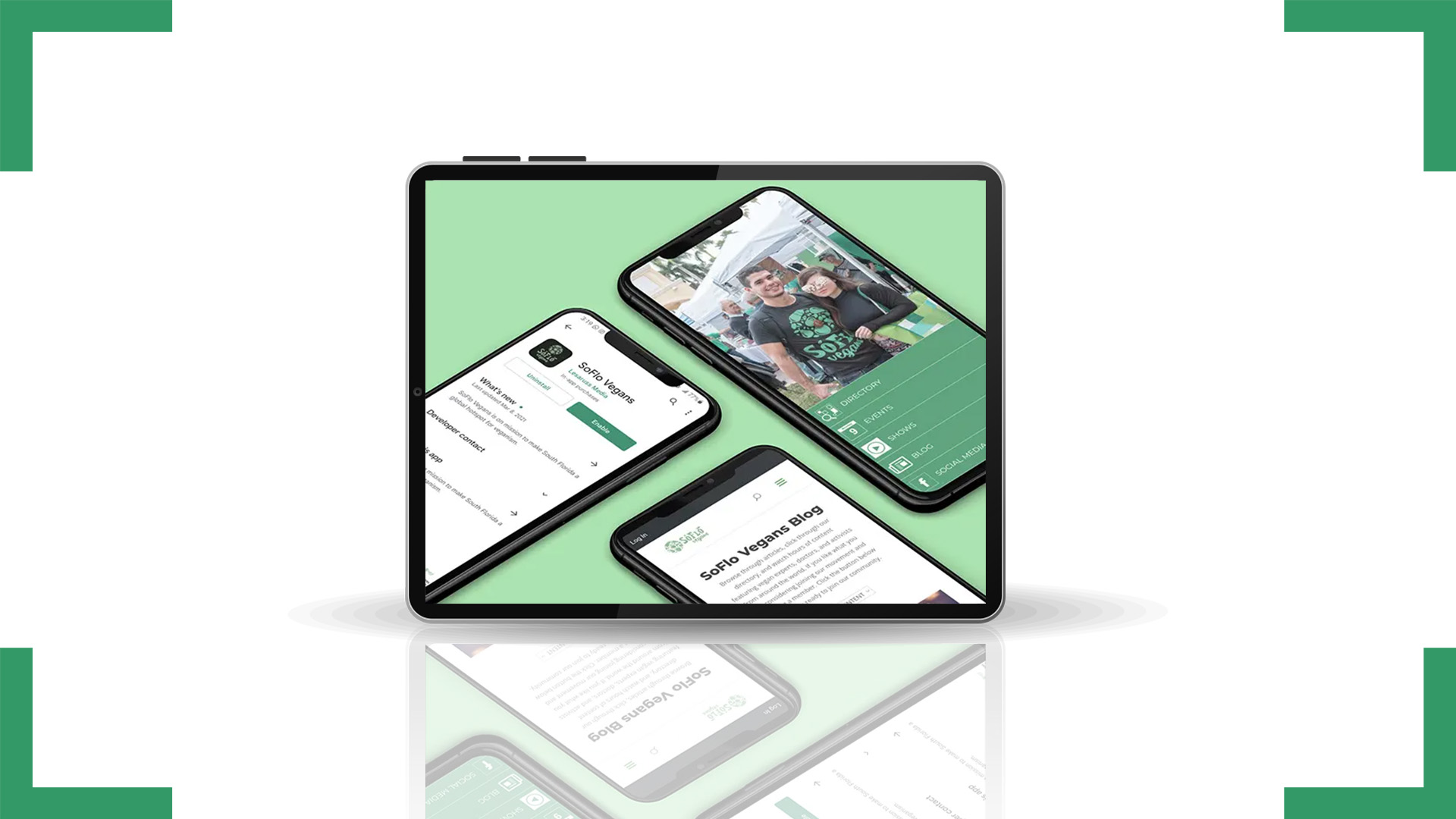 Get direct access to all of our content, events, and more from our official Android and iOs app.
Follow and Like on Social Media
YouTube – Subscribe, like, comment, share, and smash that notifications icon.
Facebook – Follow and like our page to see when we post new content. Then like, comment, and share so more people can discover our content.
Facebook Community – Join us on Facebook and engage with an active community of veg-friendly folks.
Instagram  – Follow our page and engage as often as possible. Leave a comment, share posts as stories, and tag @soflovegans to let us know about new businesses and events. We like to share stories from time to time, especially when people are rocking SoFlo Vegans gear.
Linkedin – Follow, like, and comment and help us grow our presence on Linkedin.
Meetup – Join us where it all started. If you are already a member of Meetup, join our group to help our numbers grow.
TikTok – Check us out on TikTok and watch content showcasing the vegan community.
Twitter – Follow, like, comment and retweet SoFlo Vegans posts. We share a lot of news and other posts on this feed so you can find it all in one place.