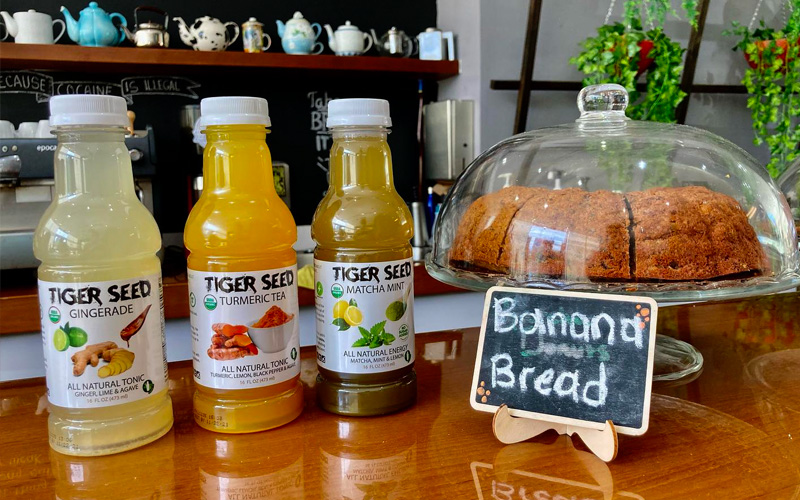 Tiger Seed was born with the idea of producing high-quality tonics that taste delicious.
Event Sponsorship
Tiger Seed is providing free samples of their beverages at our booth for Heal the Planet Day on Sunday, April 25, 2021. Stop by and check it out and say hello to the team.
SoFlo Vegans Unite
Tiger Seed was a food sponsor at our December 2017 SoFlo Vegans Unite event at ArtServe in Fort Lauderdale.