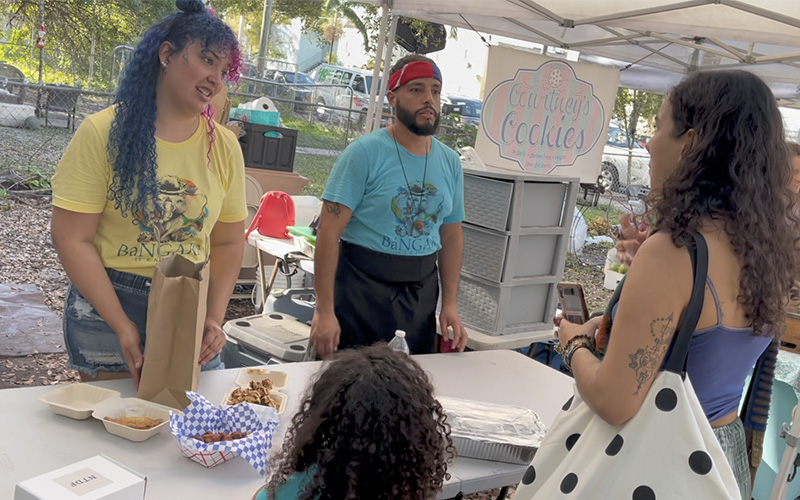 Bángara Vegan
Bángara Vegan is a family-operated business that prides itself on making delicious Puerto Rican cuisine. They are currently located at the Coconut Grove Farmer's Market.
Member Promotion
1 free empanada or pincho with a $20 order when you wear either a SoFlo Vegans t-shirt, mask, or vegan flag. See additional promotions.
SoFlo Vegans Timeline
Bangara Vegan represented the community at the first Waffle and Yankee Fitted Fest in Miramar, Florida.
SoFlo Vegans Spotlight
We caught up with the team from Bangara Vegan to learn about their restaurant and vision for vegan Puerto Rican cuisine.